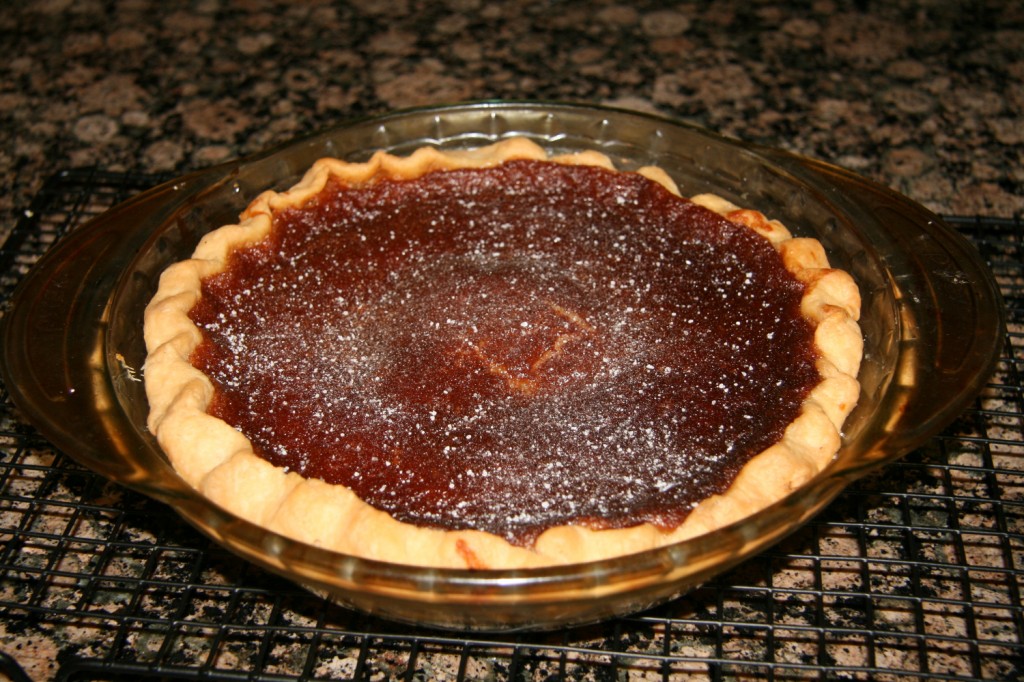 I like visiting famous restaurants and bakeries, but usually there is a huge line outside and they almost never live up to the hype.  But it's still cool to check them out and say that you have been there. So imagine my joy when a place that I've been to several times suddenly becomes famous and appears in People magazine!
Four and Twenty Blackbirds is a cute little pie and coffee shop in Brooklyn, right next to our favorite brew store (Brooklyn Homebrew). When we are in need of brewing supplies, we go on a Sunday afternoon, and then stop by next door for some coffee and a slice of pie. Our favorite pie is the Salty Honey. It is creamy, sweet, and salty all at the same time. The filling is soft inside with a nice caramelized sugar on the outside.
The shop was mentioned in People magazine because they just came out with a cookbook, The Four & Twenty Blackbirds Pie Book: Uncommon Recipes from the Celebrated Brooklyn Pie Shop. Of course, it is now on my Christmas list

  People magazine mentioned the book, and listed the recipe for the Salty Honey pie. I figured Thanksgiving would be the perfect occasion to test it out.
Salty Honey Pie from Four and Twenty Blackbirds
Ingredients
For the pie crust:
1⅓ cup flour
½ tsp salt
½ cup shortening
¼ cup cold water
For the filling:
1 stick unsalted butter, melted
¾ cup granulated sugar
1 TBSP white cornmeal
½ tsp kosher salt
1 tsp vanilla
¾ cup honey
3 large eggs
½ cup heavy cream
2 tsp white vinegar
1-2 tsp flake sea salt
Instructions
For the pie crust:
Mix together the flour and salt.
Cut in the shortening and add the water, 1 TBSP at a time.
Keep mixing until the dough is completely moist and holds together.
Roll out the dough to a 12″ circle and fill the bottom of a pie pan.
Fold over the excess dough and pinch the edges all the way around.
For the filling:
Preheat the oven to 375 degrees.
In a bowl, mix together the melted buter, sugar, cornmeal, salt, and vanilla.
Stir in the honey and add the eggs one at a time.
Then add the vinegar and cream. Mix completely.
Strain the filling through a fine mesh sieve directly into the pie shell.
Bake for 45-50 minutes, rotating the pie at about 30 minutes through cooking.
The pie is done when the edges are set, the center looks like gelatin (as opposed to liquid when it started), and the surface is a golden brown.
Cool on a wire rack. When completely cooled, top with the sea salt and serve.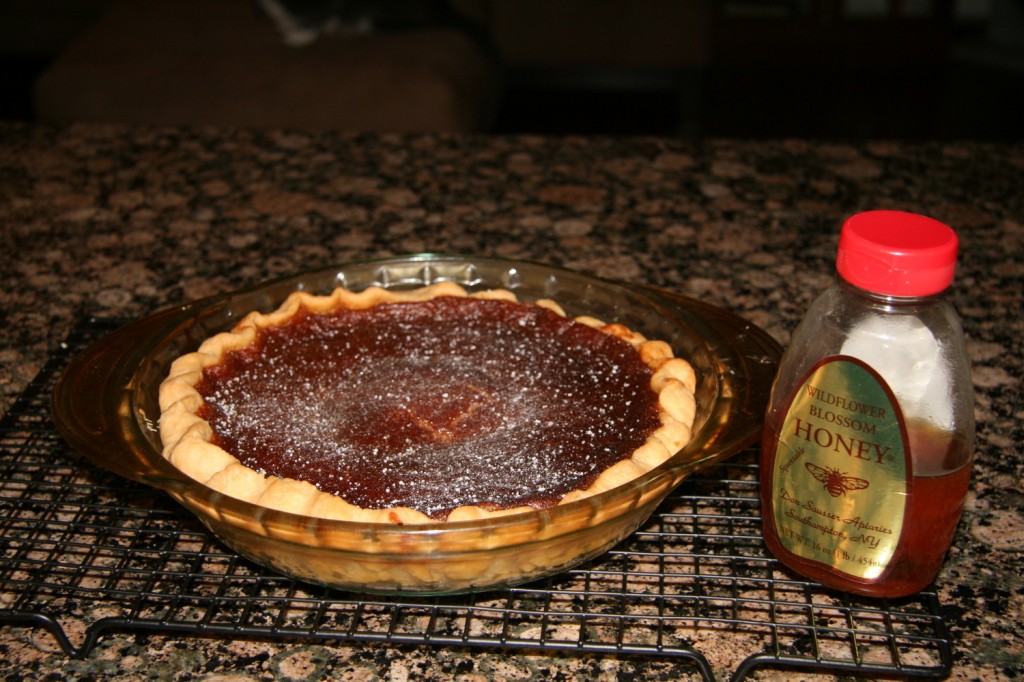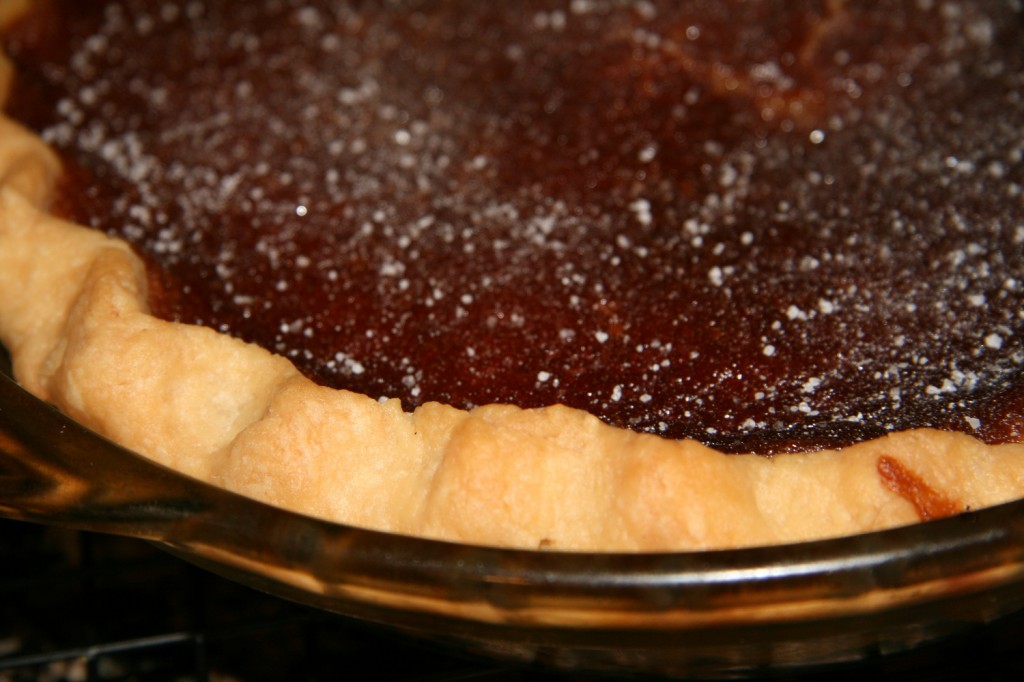 Happy Thanksgiving, everyone! May your pies be plentiful and made with love.