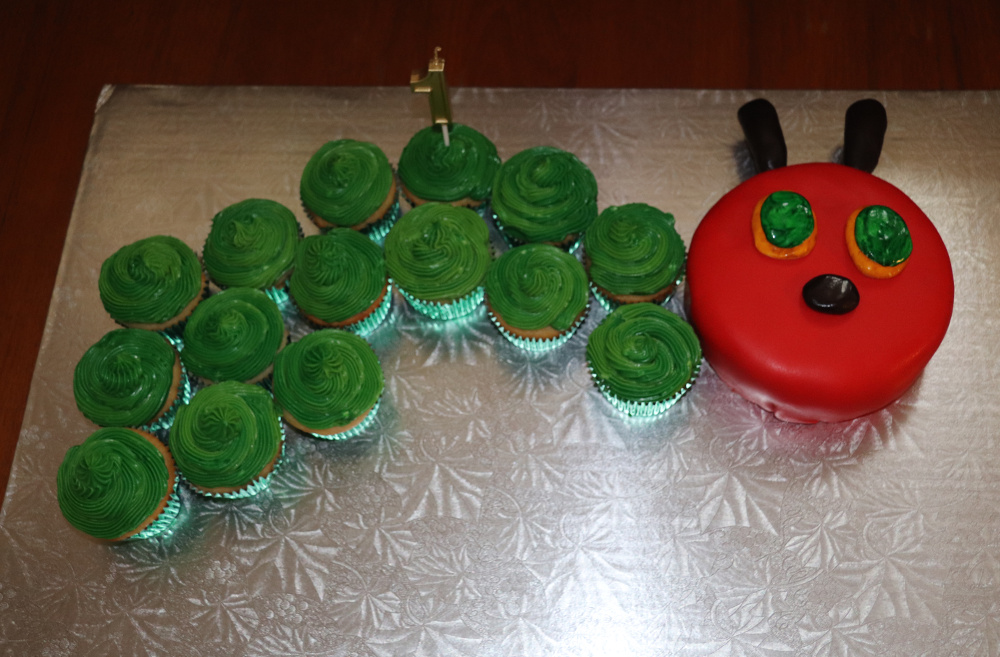 My daughter's first birthday was in September, and we had planned on having a big party in a restaurant that I booked a few months before the pandemic hit. But as the date drew closer, I realized it would be unsafe to have a party, so we opted for an extremely small gathering at home with just the people we see normally. I still wanted a festive party, so I kept the theme and made a smaller cake.
I made a 6-inch round cake for the head and covered it in fondant. I also used fondant for the antennae, which I attached to toothpicks and stuck into the top of the cake. I hand painted the eyes to give it a watercolor look, like in the Eric Carle books.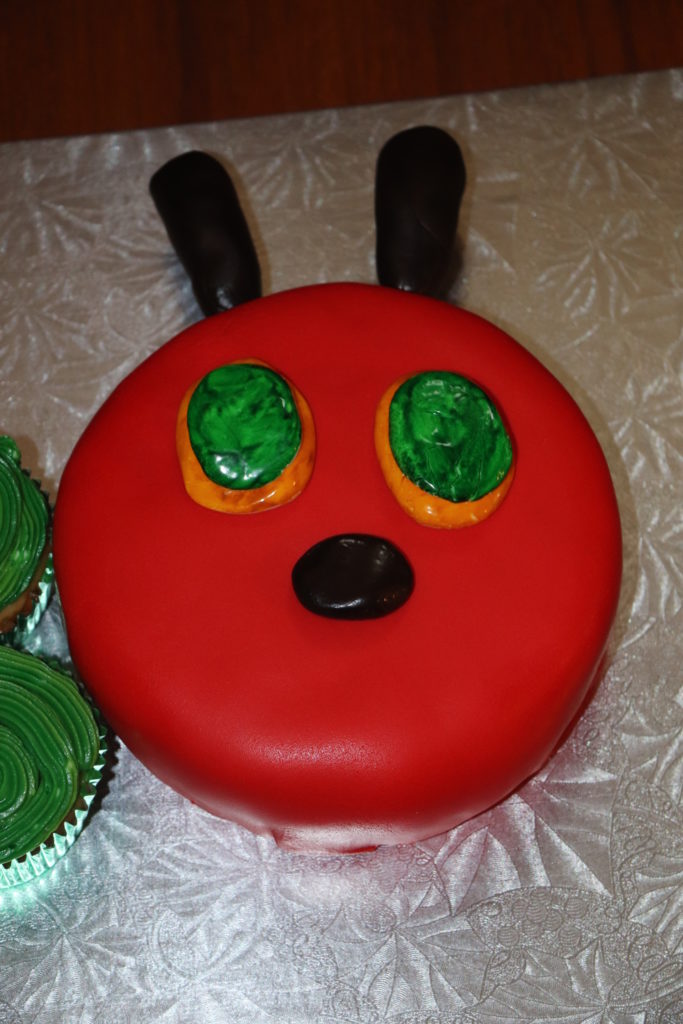 I think the birthday girl approved!