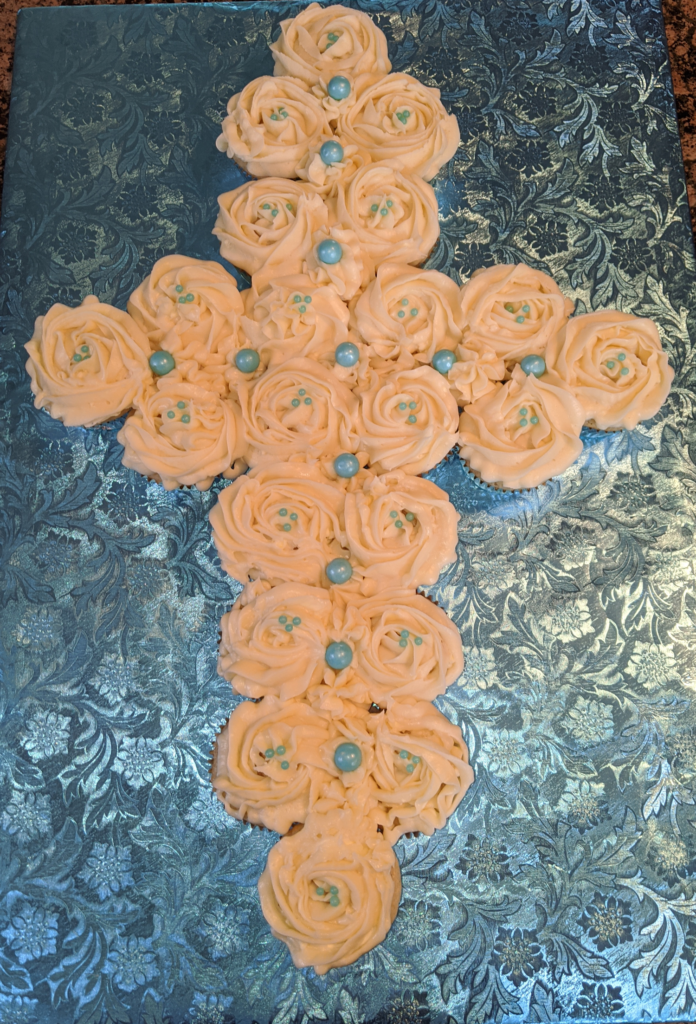 The beginning of 2020 didn't have many celebrations, but I did make some cakes toward the end of the year. Now I'm catching up and posting them before my next project. In July I made this pull apart cupcake cake for my Nephew's baptism. It was a very fun cake to make, and fairly easy. The hardest part was finding a fridge big enough to fit it in overnight!
I used this online tutorial, which had a great idea to add bits of plastic wrap to fill in the holes between the cupcakes so the frosting doesn't droop. I used a Wilton large drop flower tip to give the cupcakes a rose-like appearance.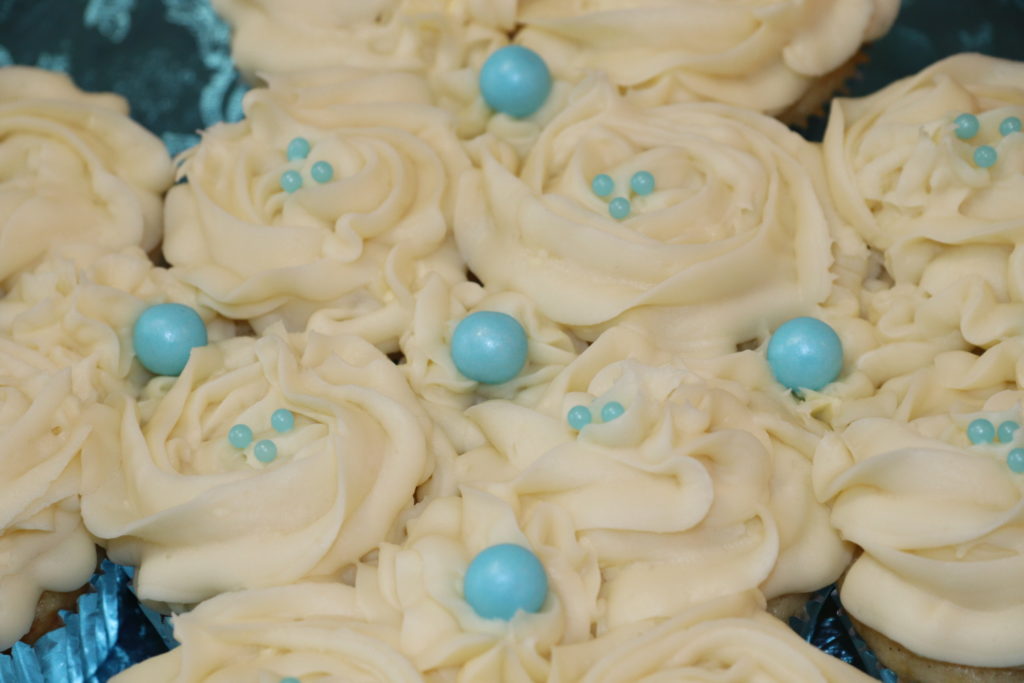 Lastly, I added blue candy pearls for decoration. The larger ones were actually gumballs (which was a surprise to me when I sampled one!). I wrapped the cake board in matching blue floral paper which I actually purchased from a florist for a very reasonable price.
All in all, I was really happy with how this came out, and it's nice to have another option for a gathering. Who doesn't love a cupcake?