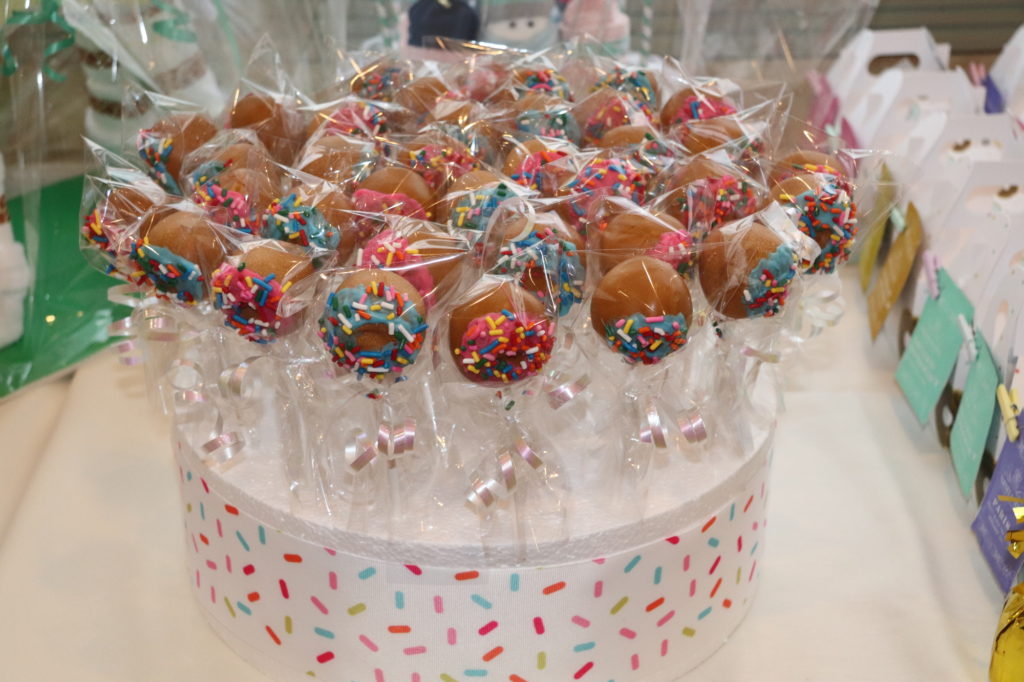 My sister-in-law recently had her baby sprinkle, and the theme was donuts. So I thought it would be fun to make some donut-themed cake pops. Since she is waiting until the birth to find out if the baby is a girl or boy, I made both pink and blue donuts.
I started out making these as I would any traditional cake pop, and added a hole in the middle using a fondant tool. I decided to make these red velvet and use traditional buttercream frosting.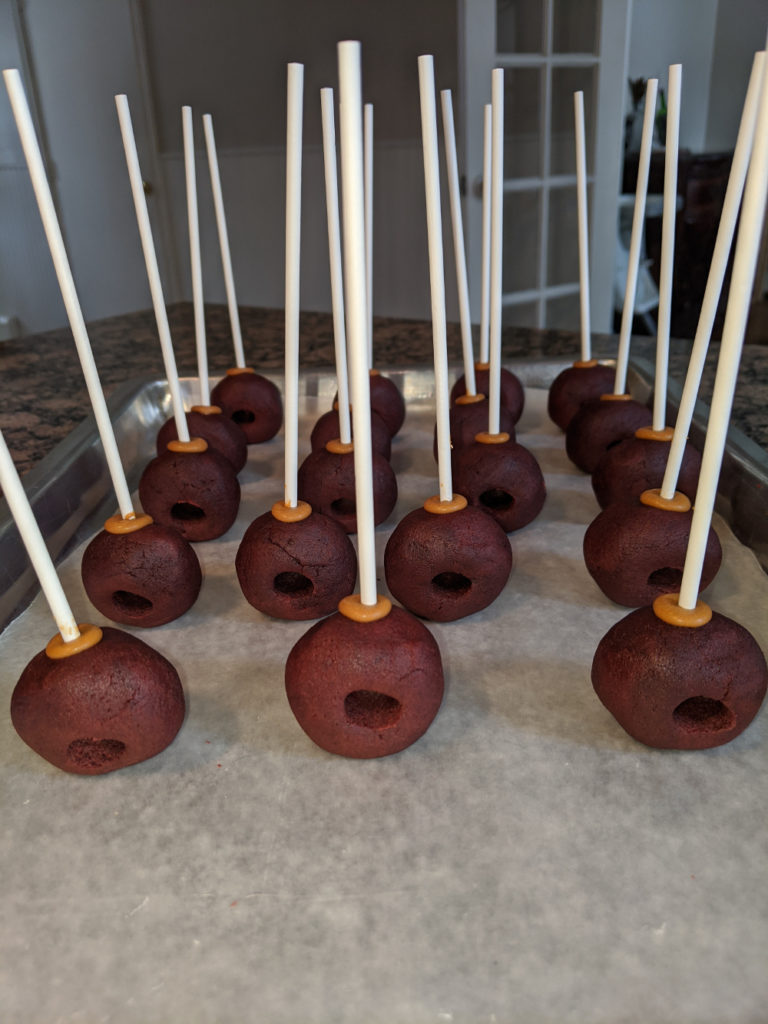 For the coating, I found sea salt caramel Merckens Melts, and they were the perfect color and tasted awesome. Just a little bit of saltiness to offset the sweetness of the cake pop. With a small brush, I brushed the inside of the hole and then dipped the pop in the melted caramel. Usually I do two dips but for this one I just did one since the caramel was pretty thick. Usually, I thin out the dipping chocolate with Crisco, but the caramel melted nicely so this wasn't necessary.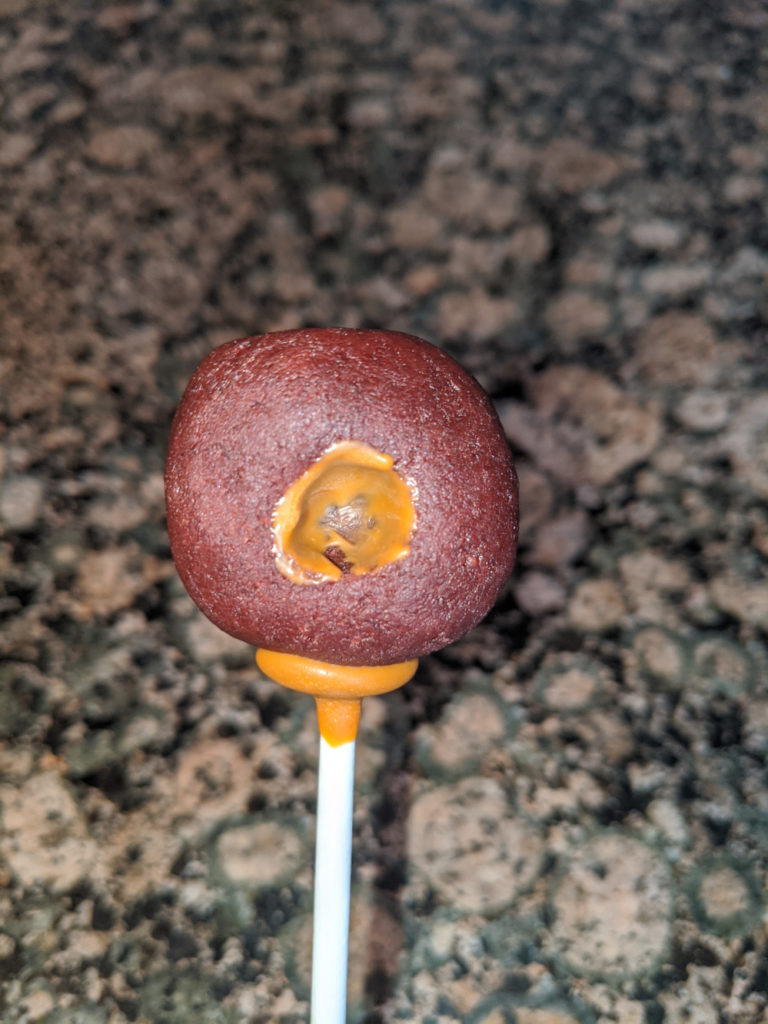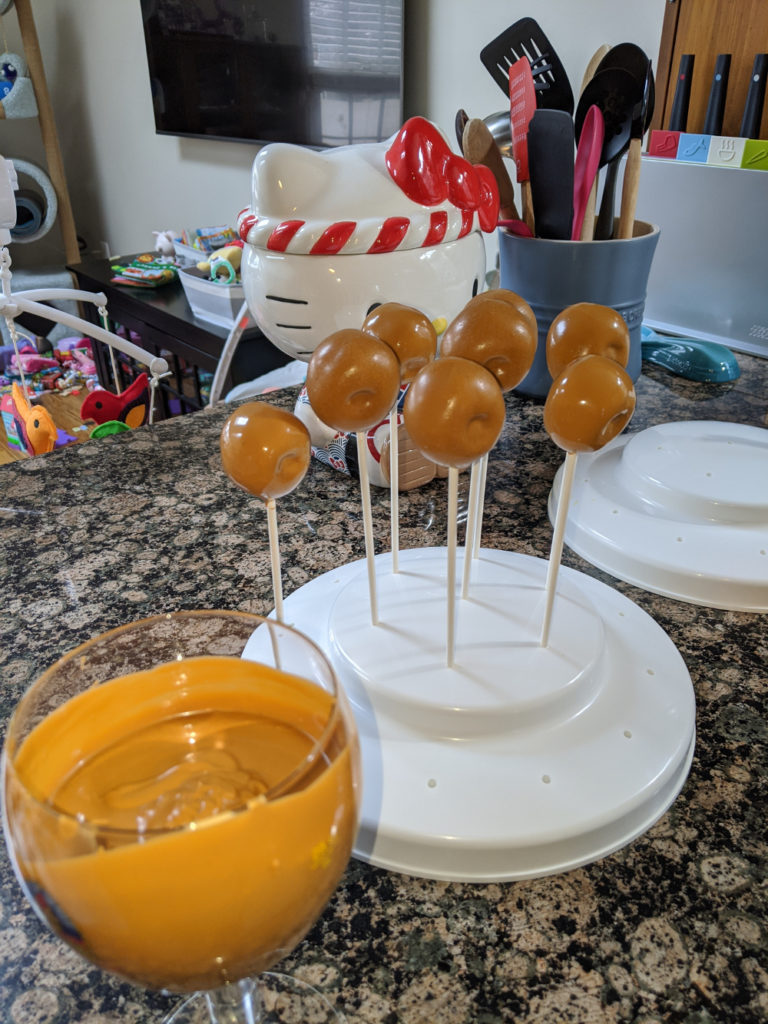 After they dried, I painted on either pink or blue melted chocolate and immediately dipped them in colored sprinkles. The idea was to make them look like a traditional donut from the Simpsons.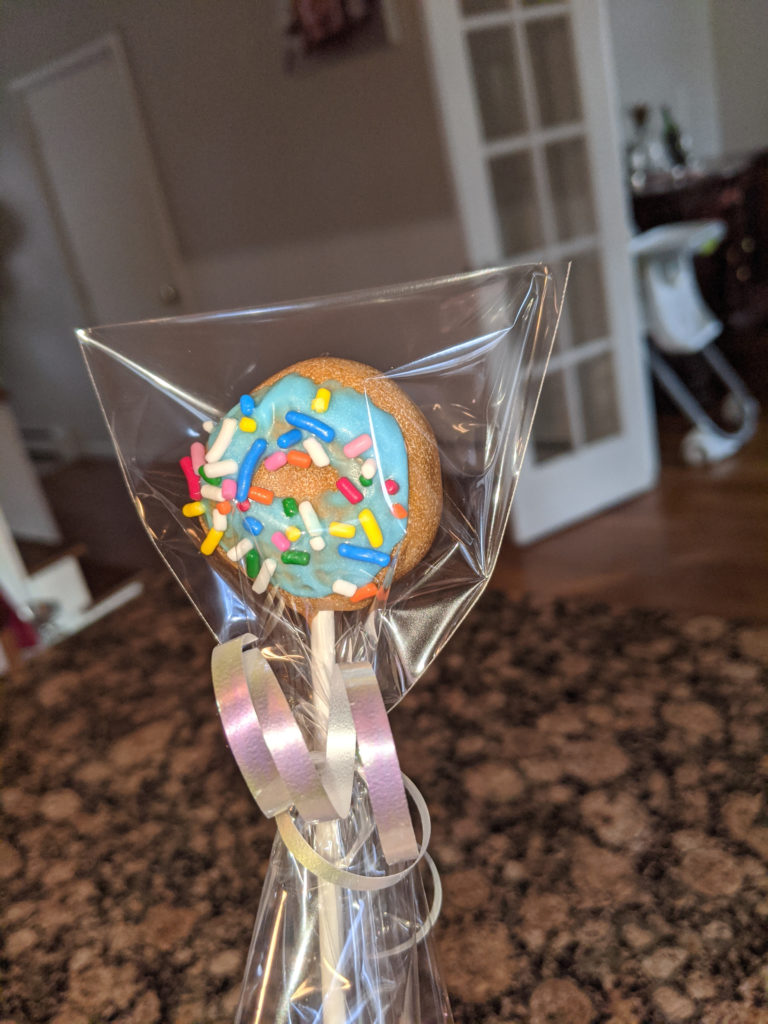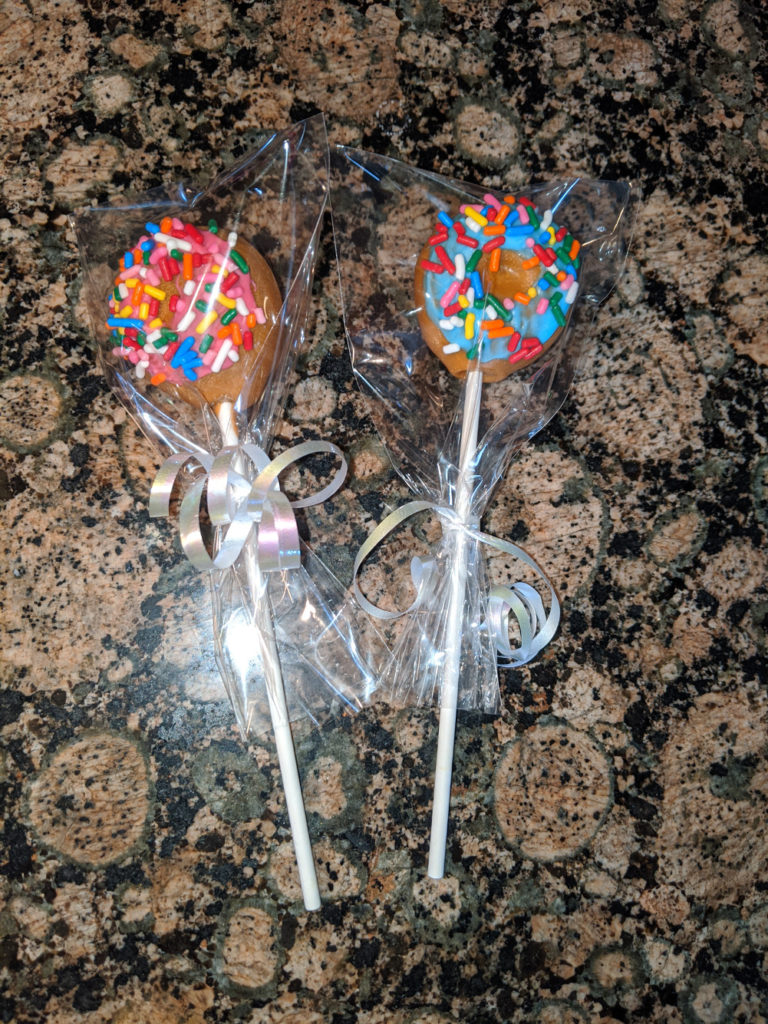 These were really fun to make, and pretty easy, too. I was able to do them in one afternoon.