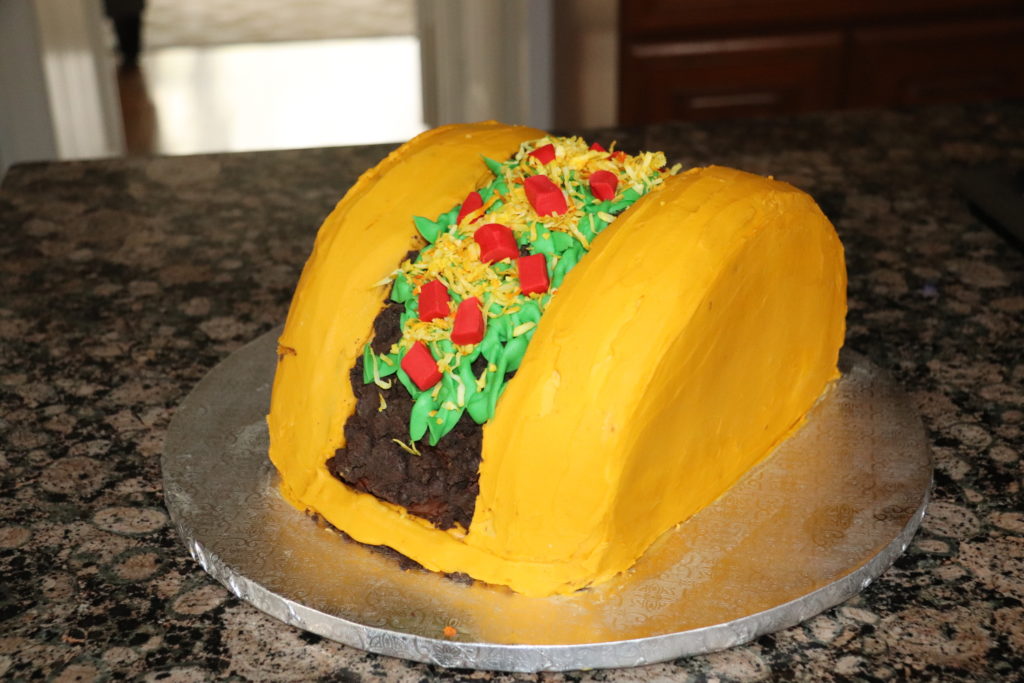 My daughter turned 2 this past May and since her birthday was Cinco de Mayo weekend, we threw her a Taco Twosday party. This was a really fun cake to make. I used this tutorial, and there were some really great ideas for the toppings. The cheese is made by mixing shredded coconut with orange food dye, and I found this small package of fondant that was perfect for cutting into squares for the tomatoes. "The ground beef" is a mixture of crushed Oreo cookies and buttercream frosting.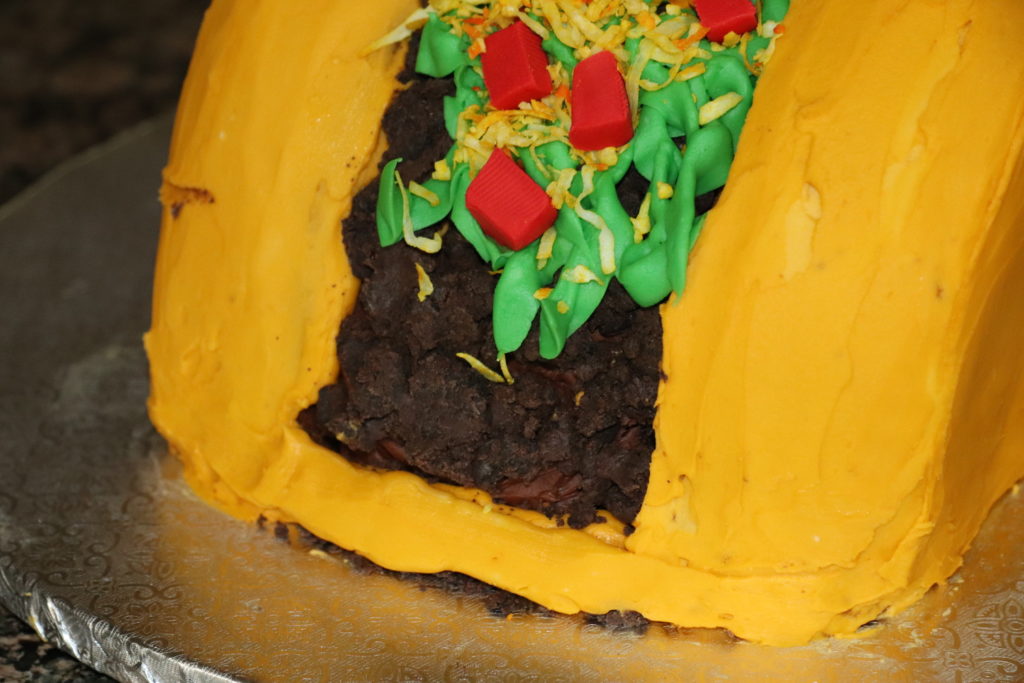 The most challenging part of this cake was smoothing out the frosting for the taco shell.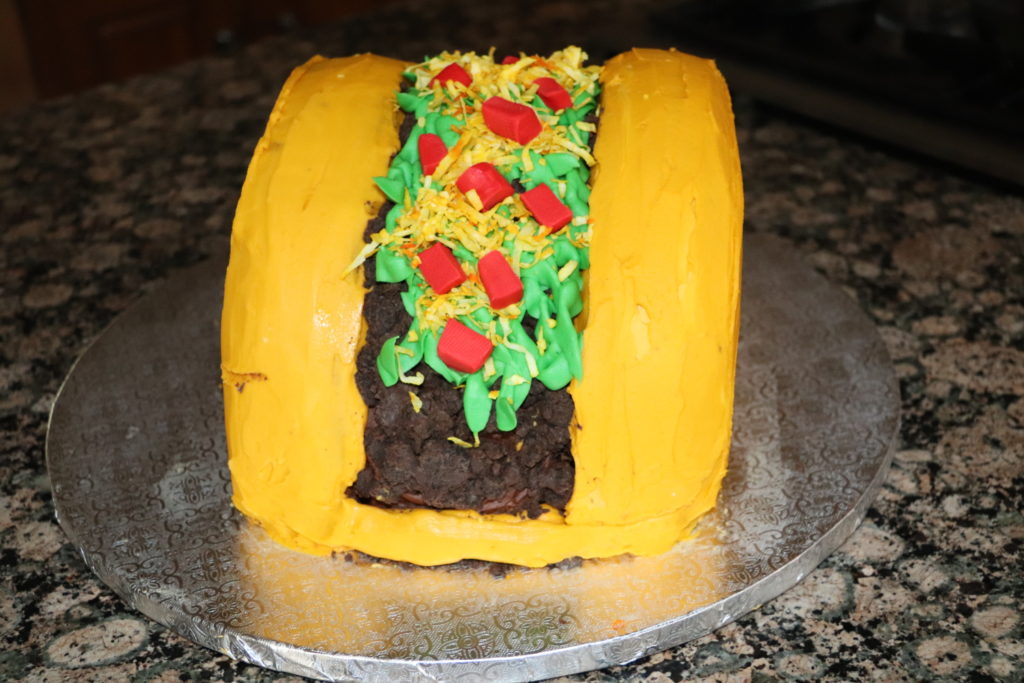 I thought this cake wouldn't be enough for our party, but it ended up feeding a lot of people since it is so wide. For serving, I cut the cake across so each slice contained both shells and the middle.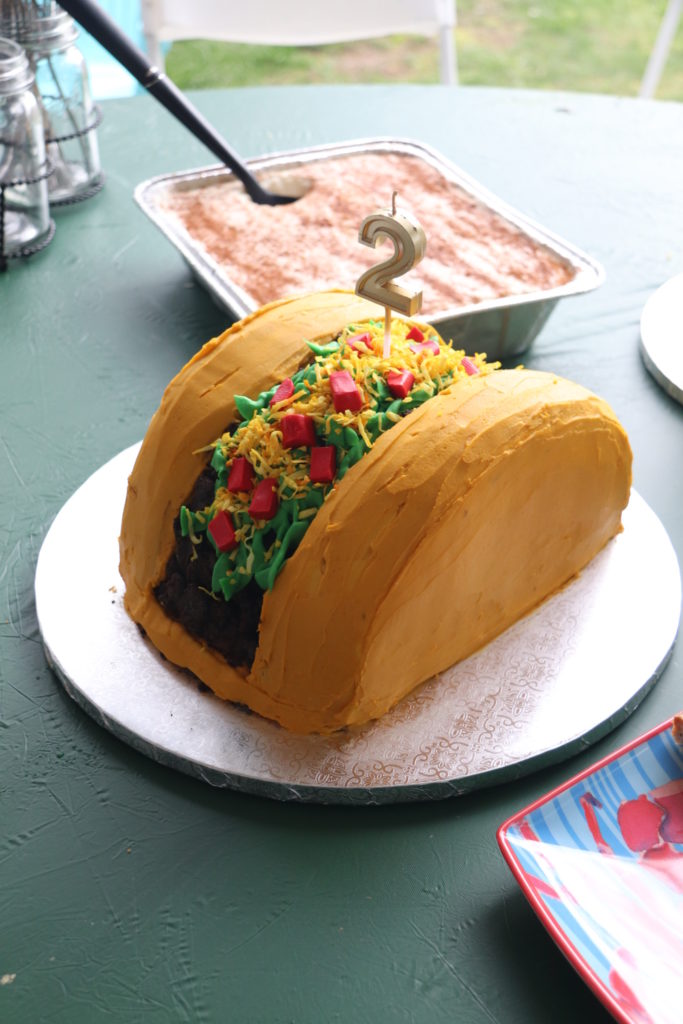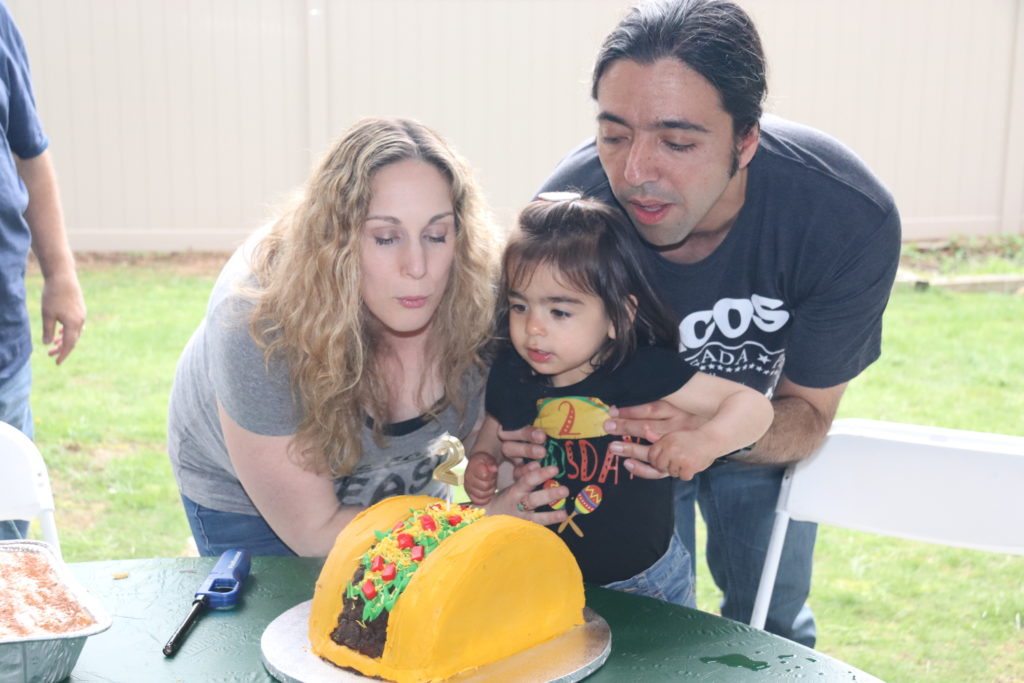 This was definitely a fun addition to our taco party and months later, my daughter is still talking about it!