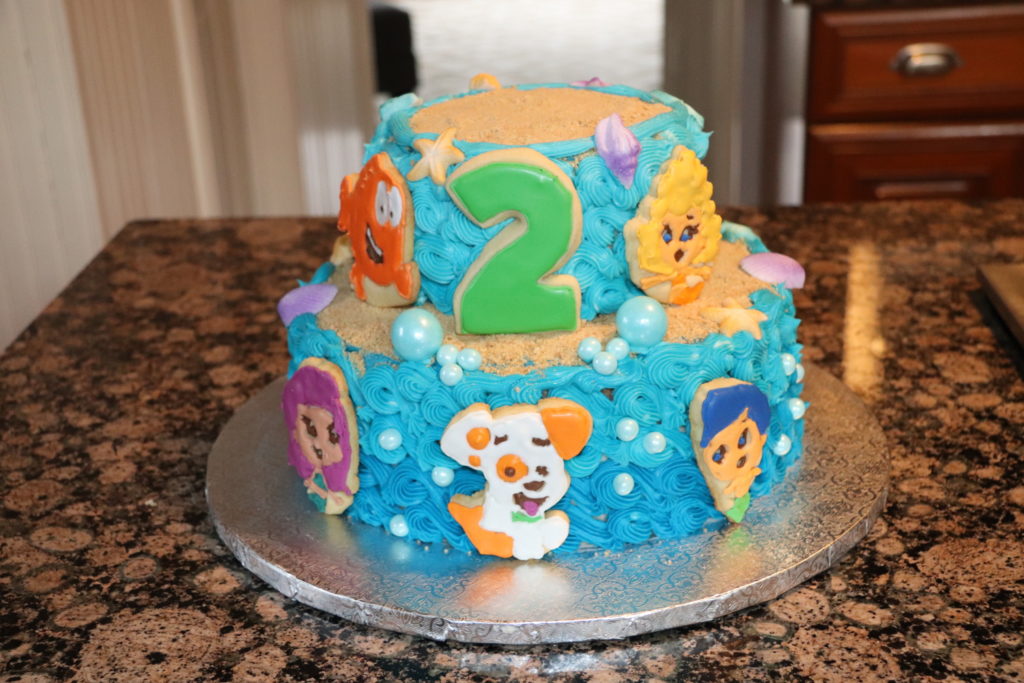 My nephew turned 2 this past February, so this post is a LONG time coming! But I'm currently on maternity leave after having baby #2, so I can finally catch up on things. Since this was only the second cake I had made in a while, buttercream waves were not only perfect for the theme, but also quite forgiving. I crushed graham crackers in the food processor to make the sand (a trick I love because it looks great and tastes awesome). The bubbles were gumballs and chocolate pearls that I swiped from a candy buffet at a party I had attended a few weeks before (very lucky timing!). My favorite are the sugar sea shells that I also used for the Moana smash cake I made a few months prior.
The trickiest part of making this cake was the Bubble Guppies characters. I decided to make them as sugar cookies. I bought these 3D printed Bubble Guppies cookie cutters and they were very nice to use. But because they were so detailed and required so many colors of royal icing, they were very time consuming. I was a bit out of practice in icing the cookies, but overall I think they resembled the characters fairly well.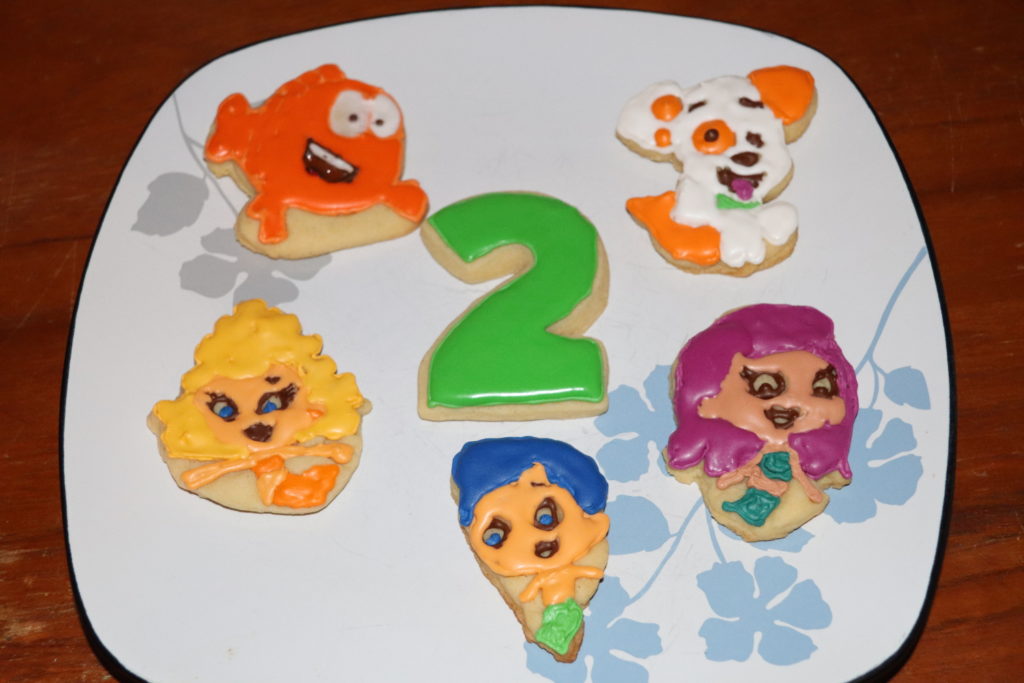 I had never made a large 2-tiered cake before, but it turned out really well. I filled the cake with banana filling, but I definitely would use more filling next time. The filling tasted great, but it wasn't all that noticeable.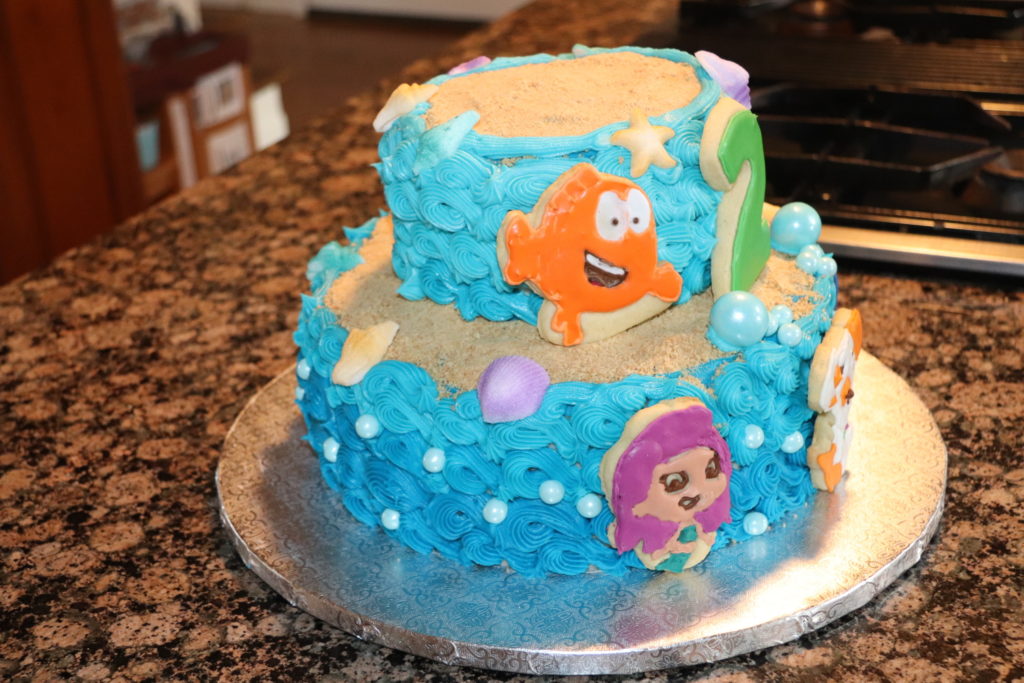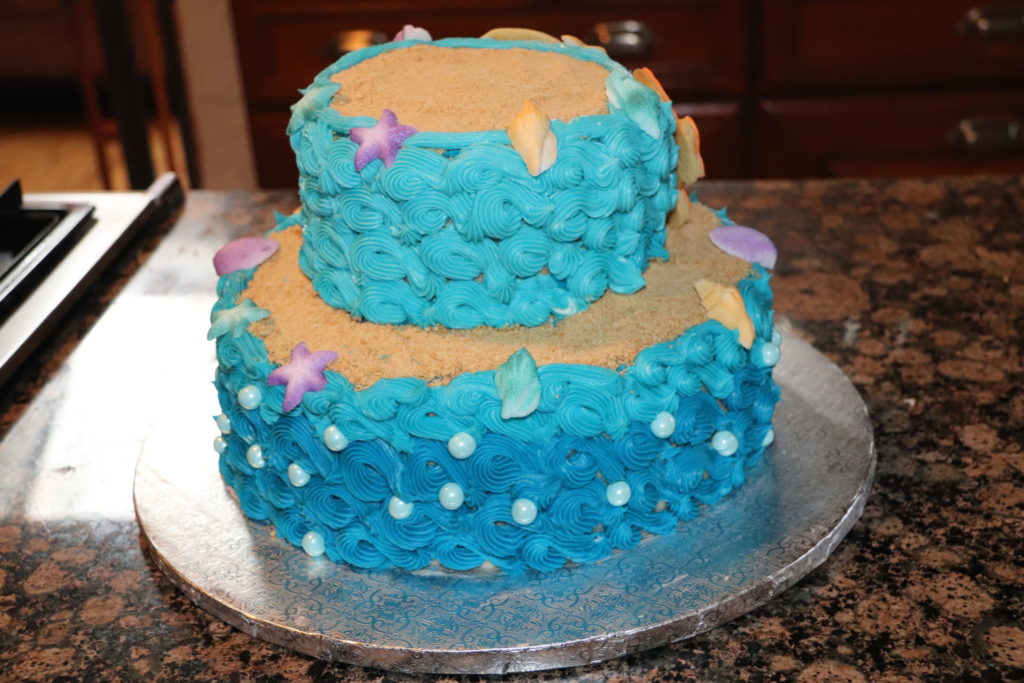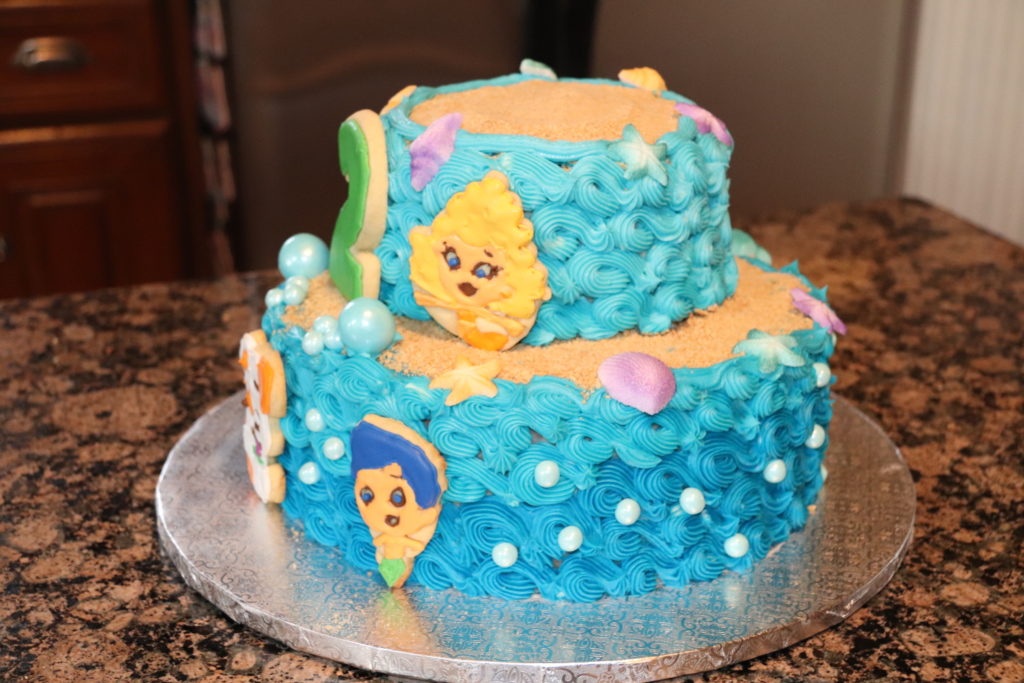 Overall, I was happy with how this cake turned out. I'm looking forward to learning the theme for this year's party so I can get started planning his cake!