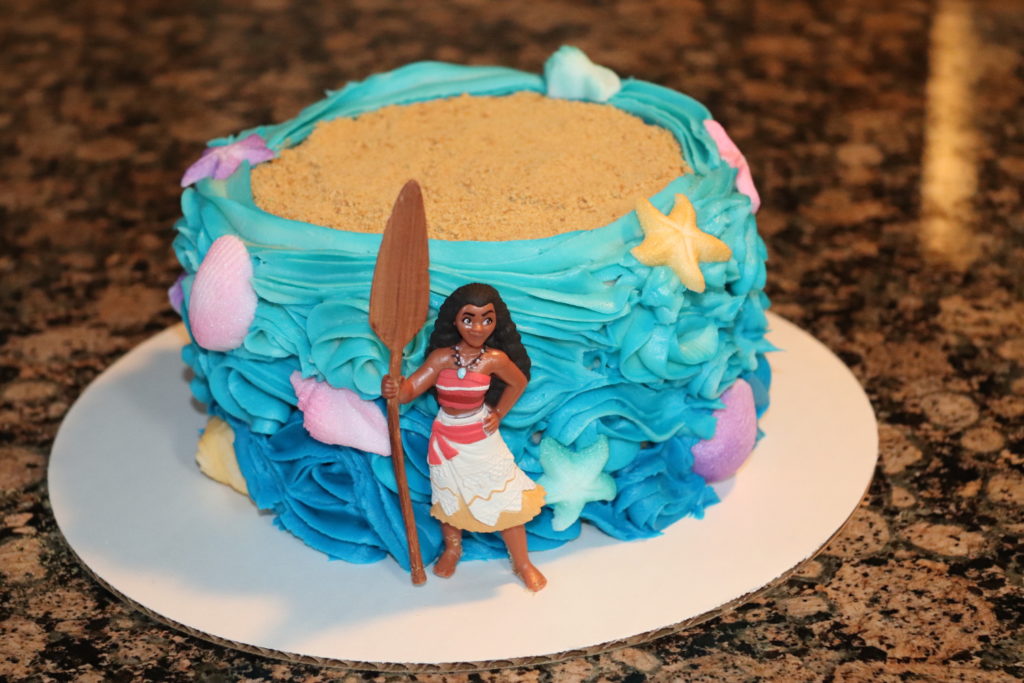 Now that I'm a mom and I have friends that are also moms, I have even more reason to make cakes. So after a few years, I've made a comeback! Seriously, the last decorated cake I made was a Christmas cake in 2014! It's been way too long.
So when our friends Maggie and Doug asked me to make a smash cake for their daughter Elena's first birthday, I was so happy to dive in! They wanted a Disney's Moana cake to go with their theme, and I had never seen the movie. But after a little Googling I had some inspiration.
With my work and travel schedule, I didn't have time to make the trimmings for the cake, so I bought them online (thank goodness for Amazon!). The Moana figure was nicely made. I didn't think she would stand on the cake, so I opted to put her in front. I found these amazing sugar sea shells that matched the frosting color perfectly. The sand is made of crushed graham crackers. Definitely a fun addition for kids.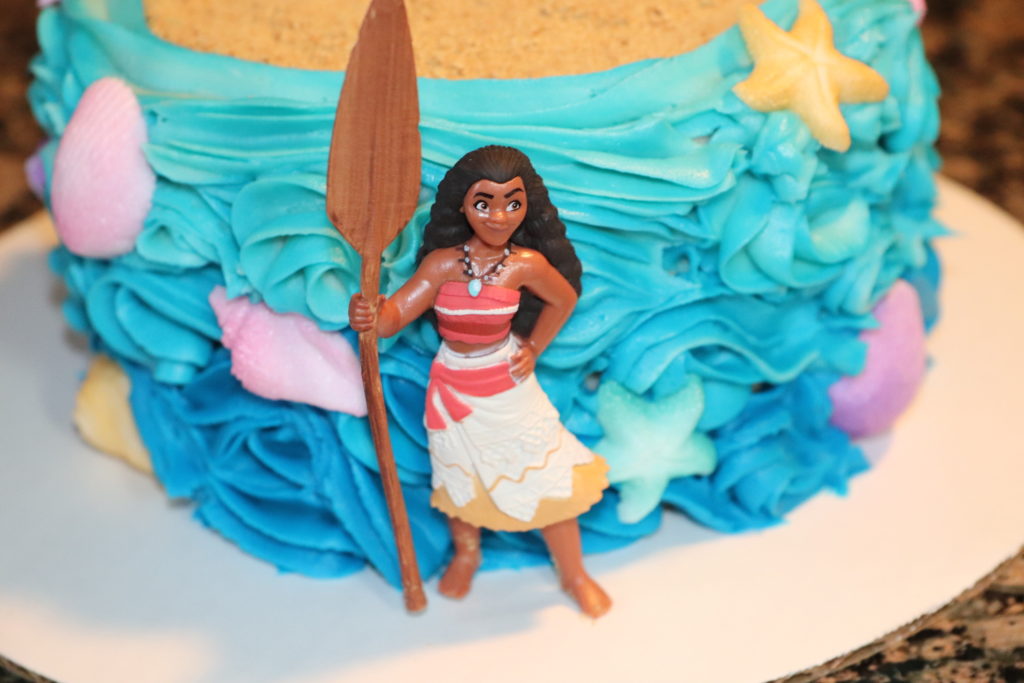 The cake was made with a tried and true recipe. For the frosting, I used Wilton gel coloring in Sky Blue and divided the frosting into 3 bowls. I made each bowl progressively darker to get an ombre look. I used this tutorial for making the frosting waves. The cake was 6 inches, so I had some extra batter left over and made some matching cupcakes. Believe it or not, I actually had the tropical cupcake liners leftover from another project.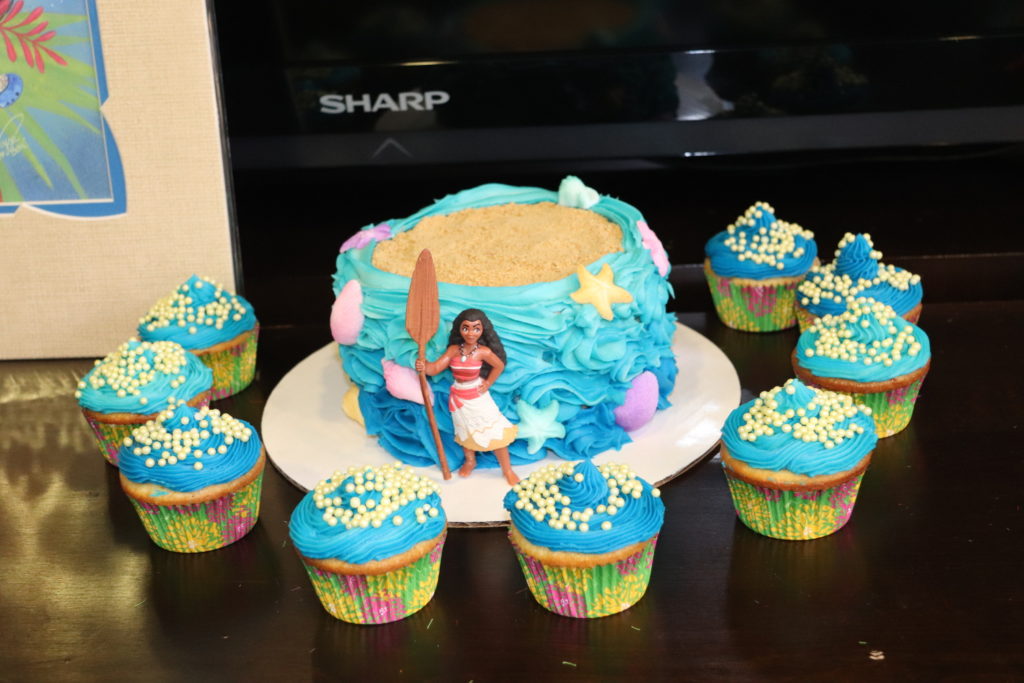 Overall, I was really happy with how the cake came out, and I think the guest of honor liked it as well!