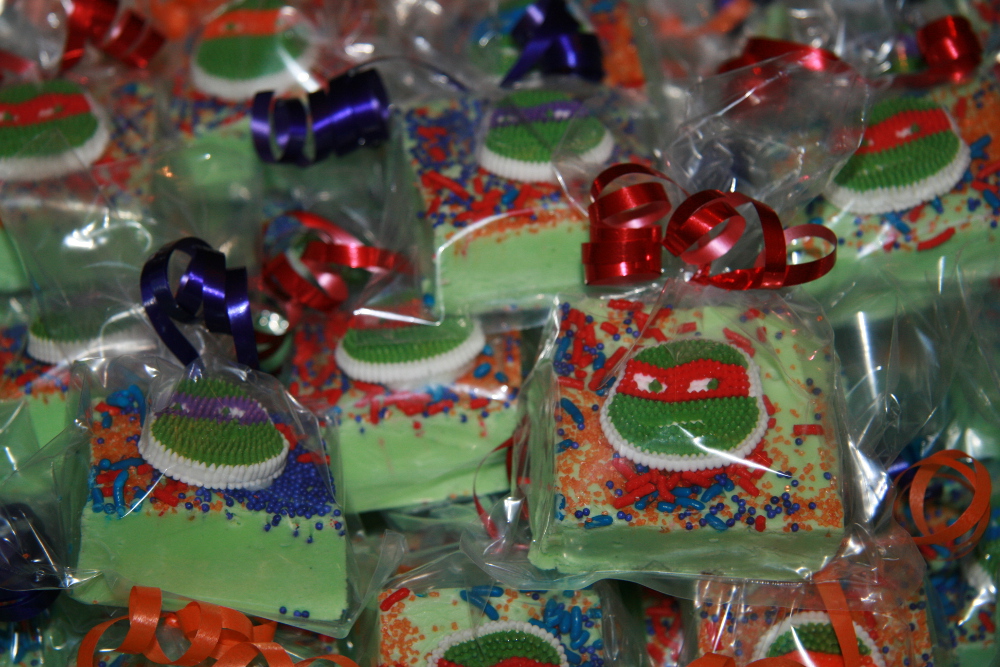 Well, this post is about 6 months overdue…I made teenage mutant ninja turtle themed fudge for my nephew's first birthday back in February. My original ideas was to make a pizza themed cake or cake pop. But I needed something that I could make for 100 people, and something I could make in advance since I was traveling for work prior to the party. So I settled on fudge and it turned out great!
I made white chocolate fudge, and colored it with green and yellow food coloring.  I bought assorted red, orange, purple, and blue sugar and sprinkles and sprinkled it on the fudge while it was still wet. After cutting fudge into 2″ squares, I secured a sugar TMNT face on each square with royal icing. Lastly, I placed them in baggies and tied the top with a coordinating color ribbon.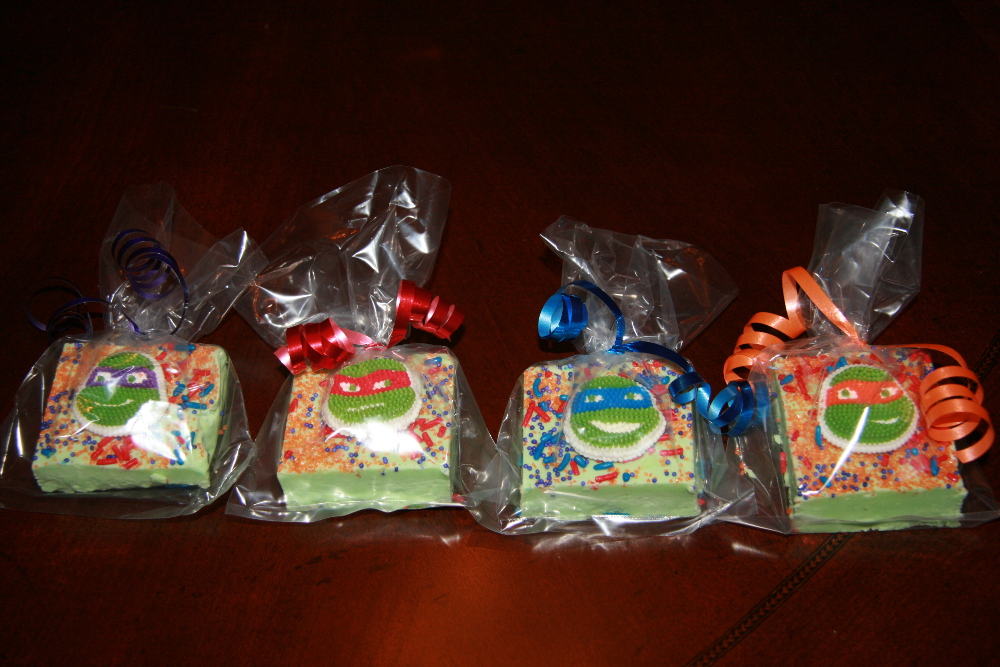 These were super fun to make, and low stress. They are also very versatile. You can change the theme easily by using different sugar toppers and changing the color scheme.