I can't believe it's been over a year since my last post!  I haven't baked much in the past  year and a half, but that's about to change. With my new little one, I expect to be baking for all her birthday parties! And I hope to teach her as soon as she is old enough.
For Christmas, I attempted to make Pizzelle, a wafer-thin Italian cookie that I've enjoyed for years when spending Christmas with my husband's family. I inherited his grandmother's old fashioned Pizzelle iron, that you use on the stove top. I was super scared to burn myself, but it wasn't hard at all once I got the hang of it.
The key is get the iron super hot, then lower the flame so the cookies do not burn.  Then add a scoop of batter (I use a cookie scoop). I keep flipping the iron every 10 seconds and after about 30 seconds I open it up to check the cookie. The cookie should be golden brown, and should come off the iron easily with a fork. If it is still floppy, then close the iron and keep flipping for 10 second increments.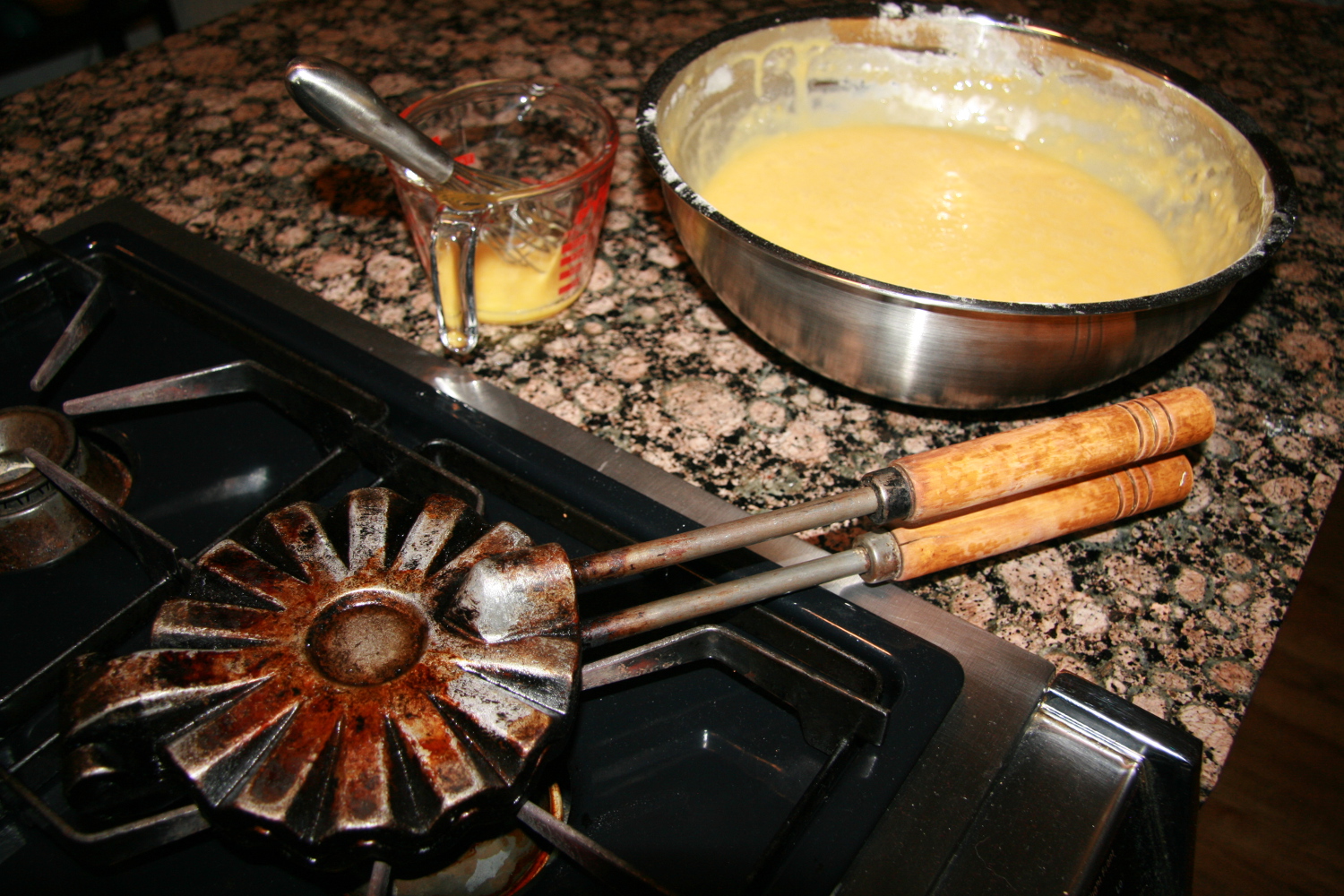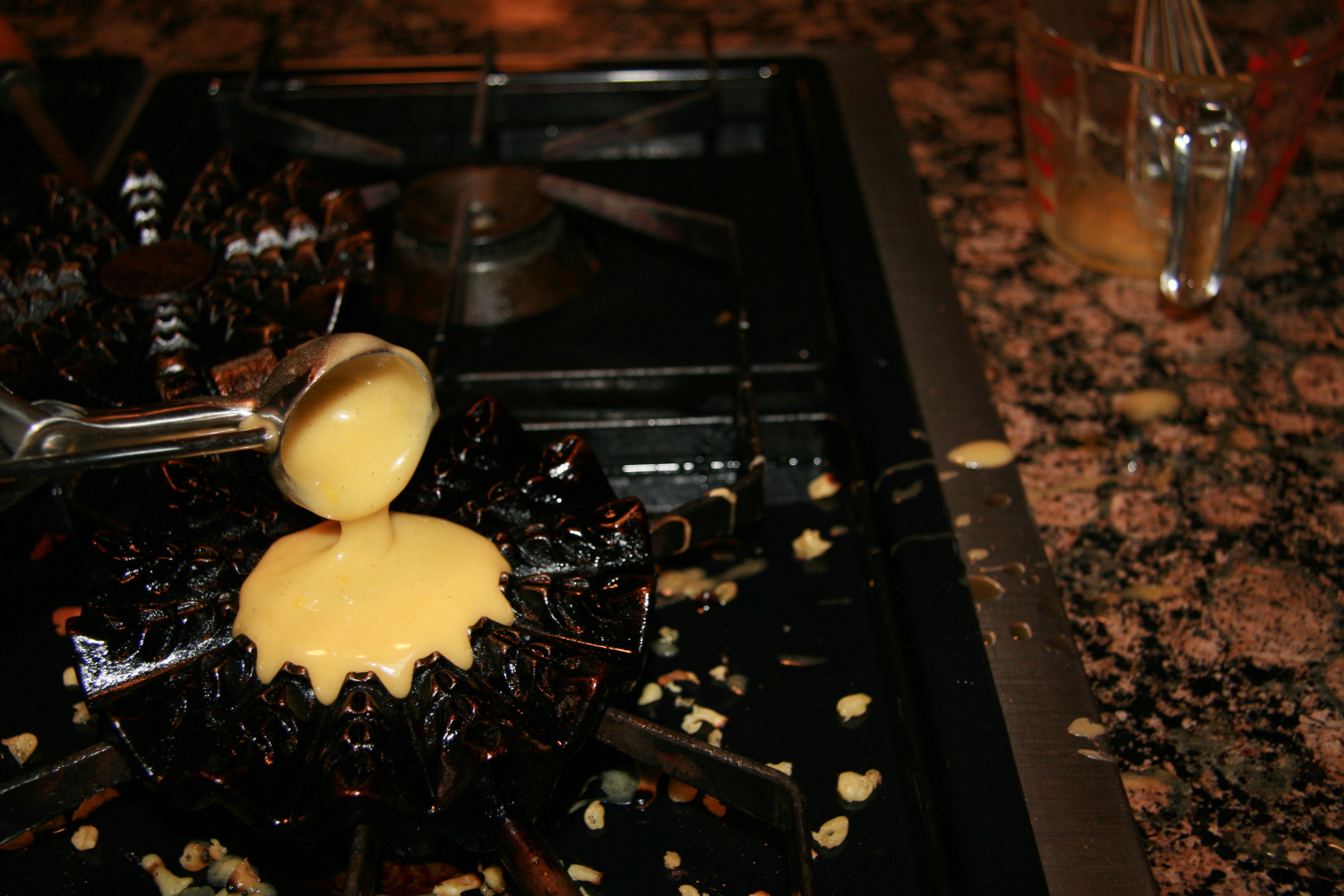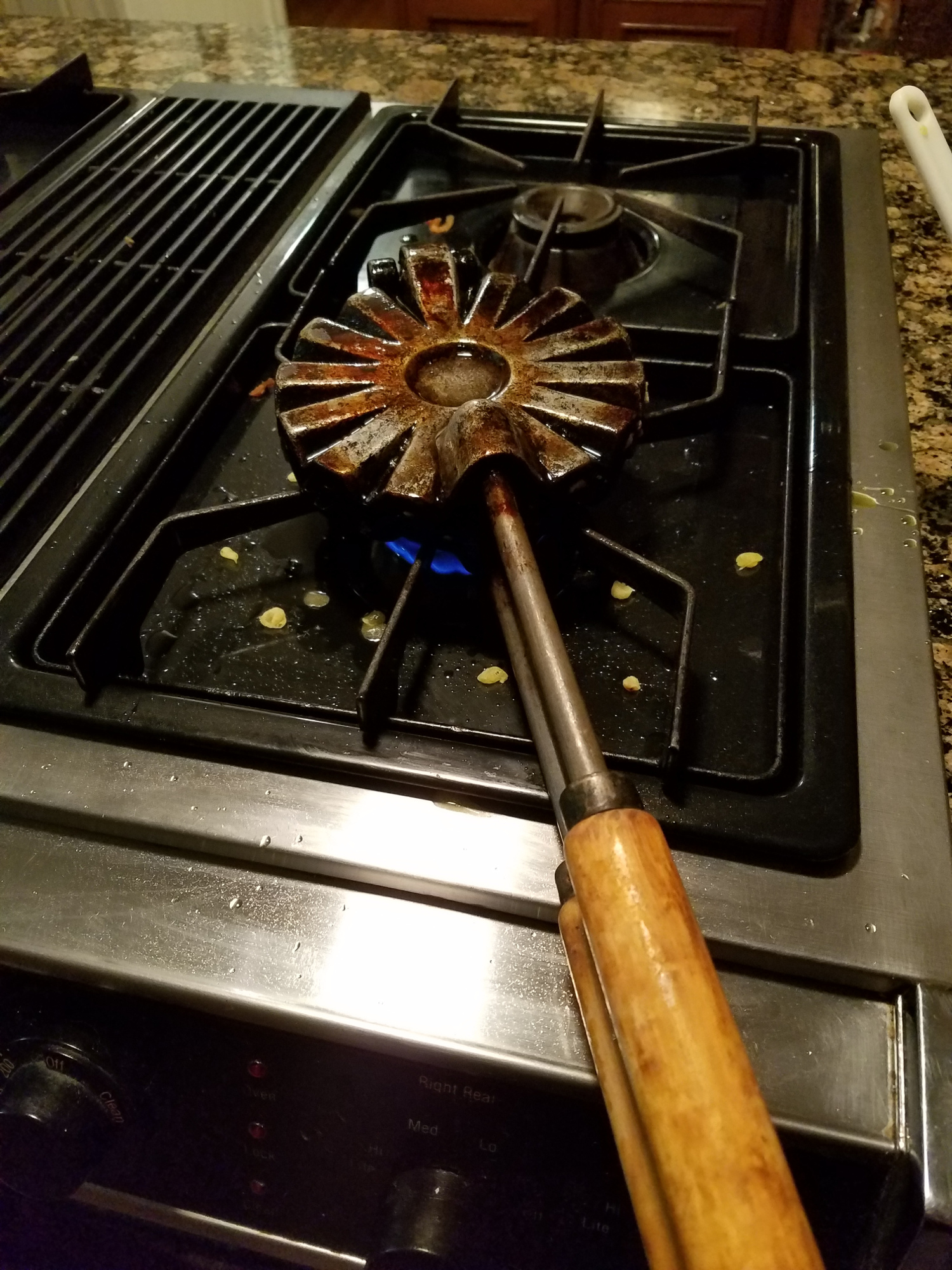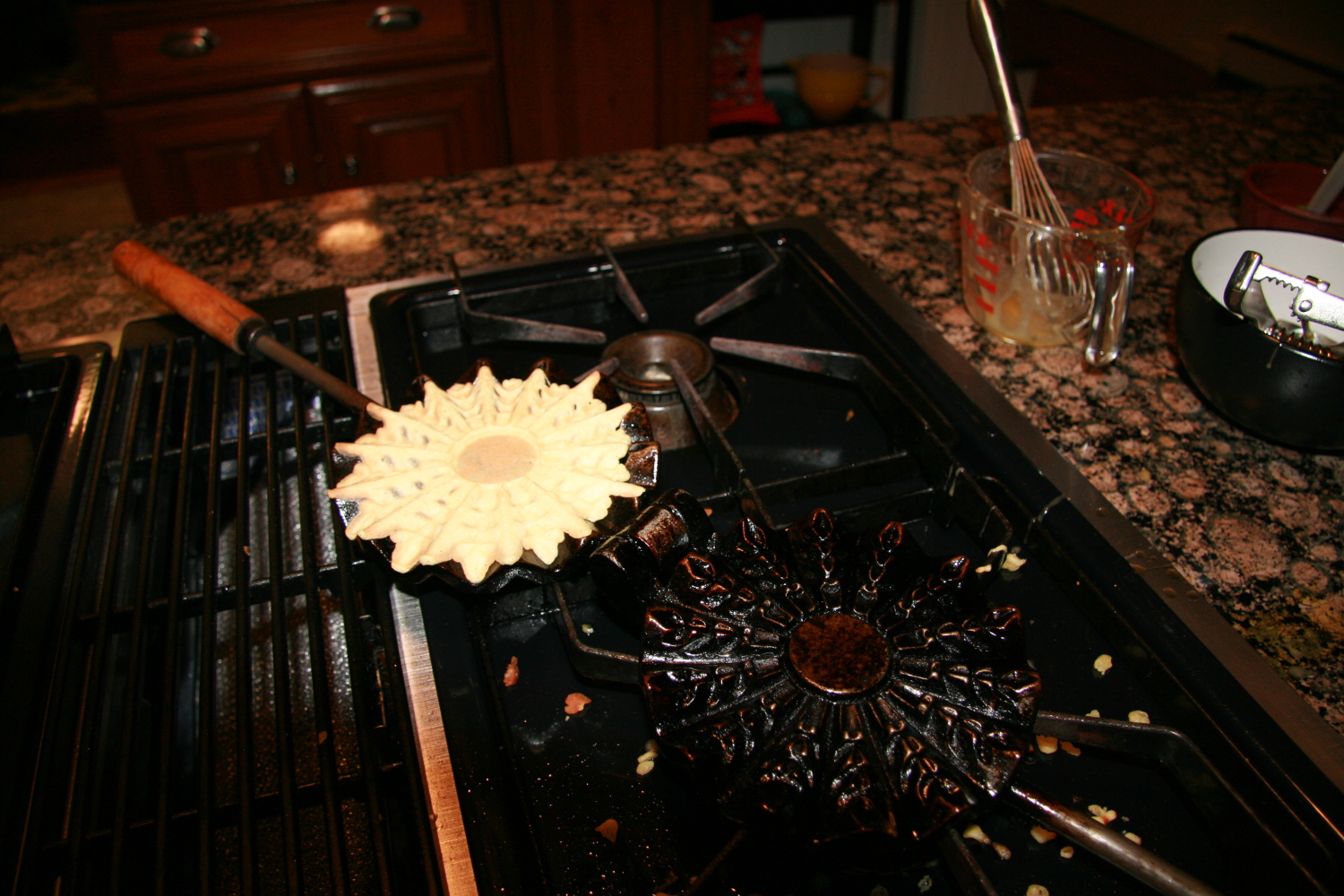 Then carefully lay them out over paper towels to let them dry out. They can be stored in large foil trays, and just cover with foil when you are transporting them. Otherwise they can get soggy.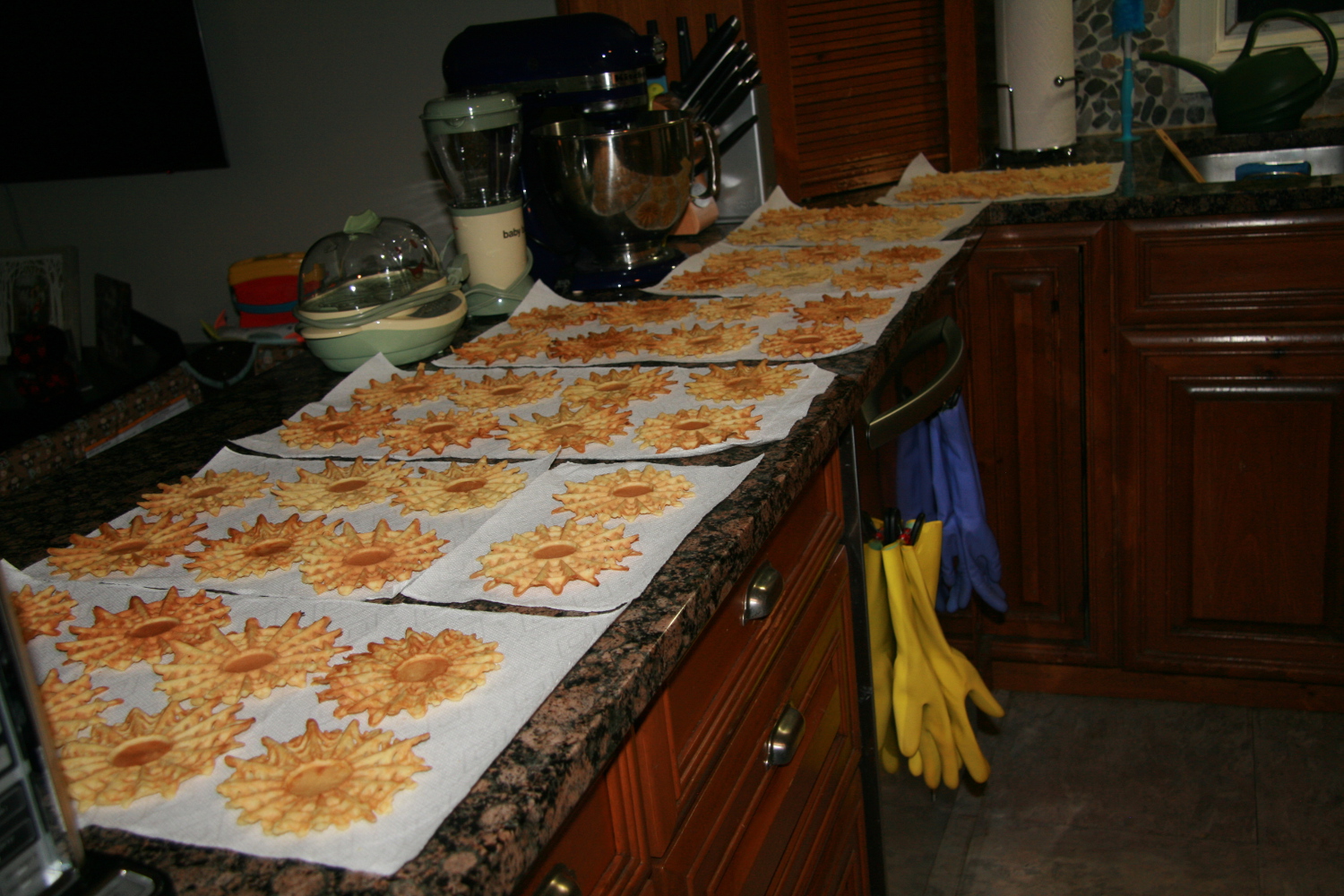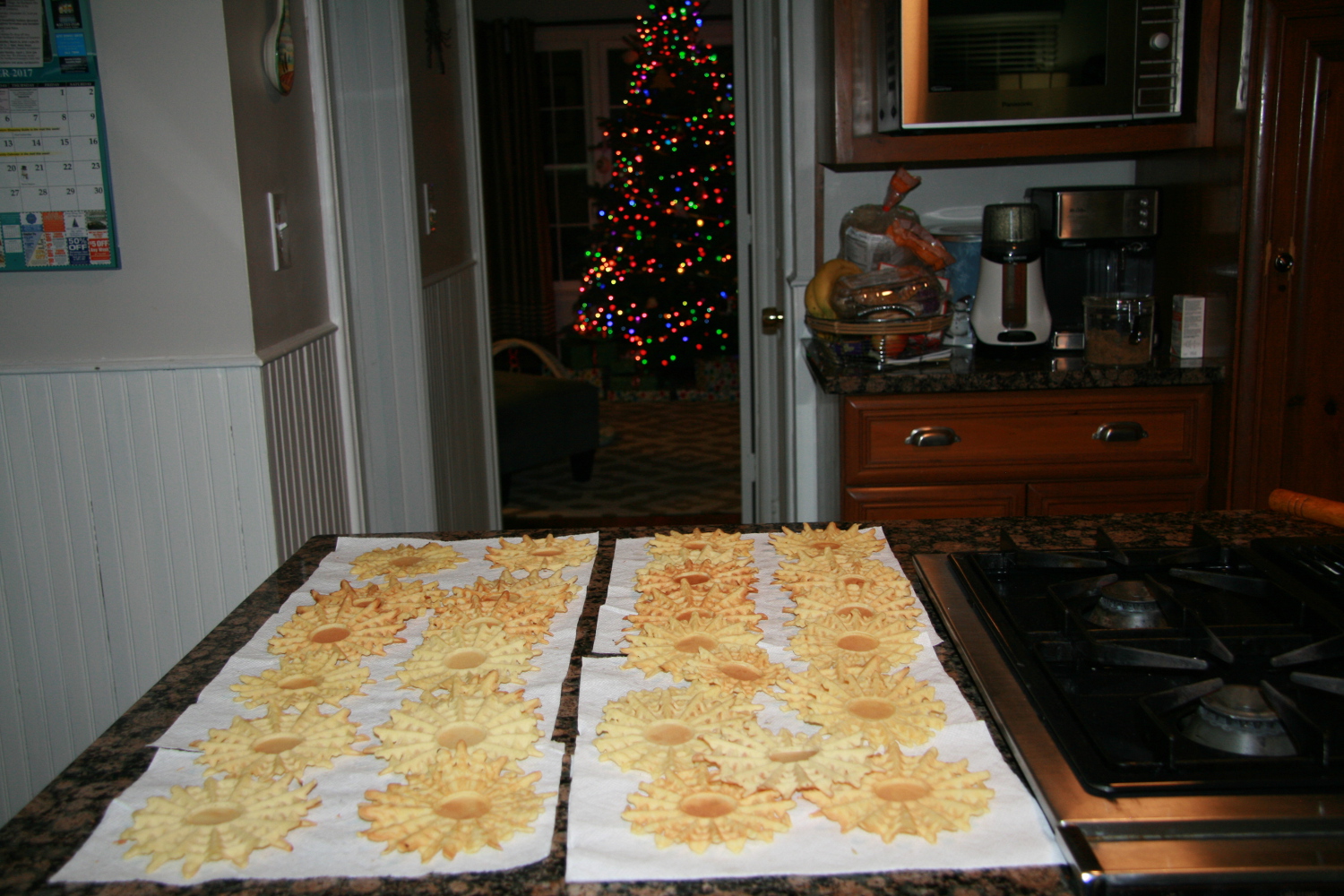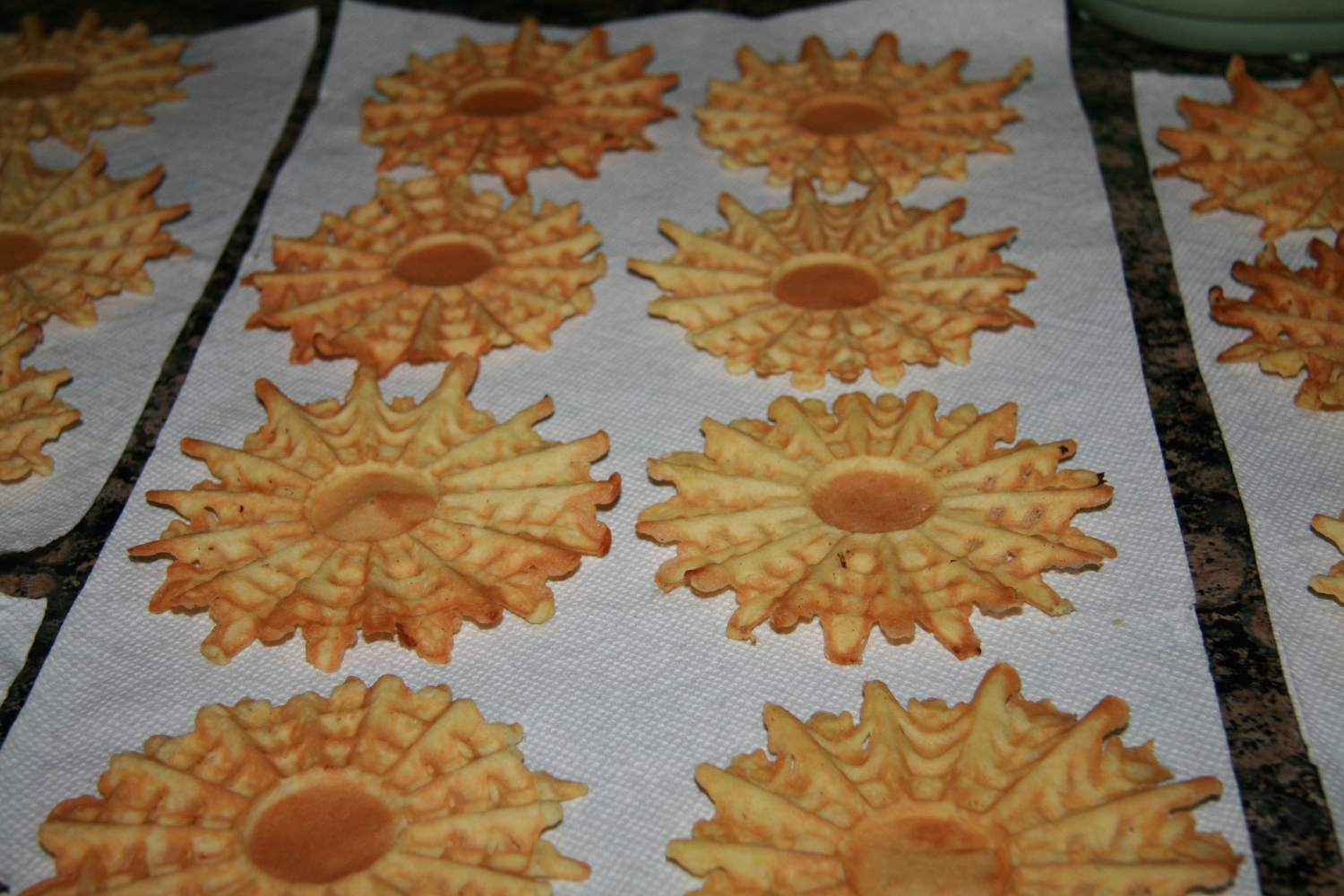 Your house will smell amazing, and it is a great way to get into the holiday spirit!