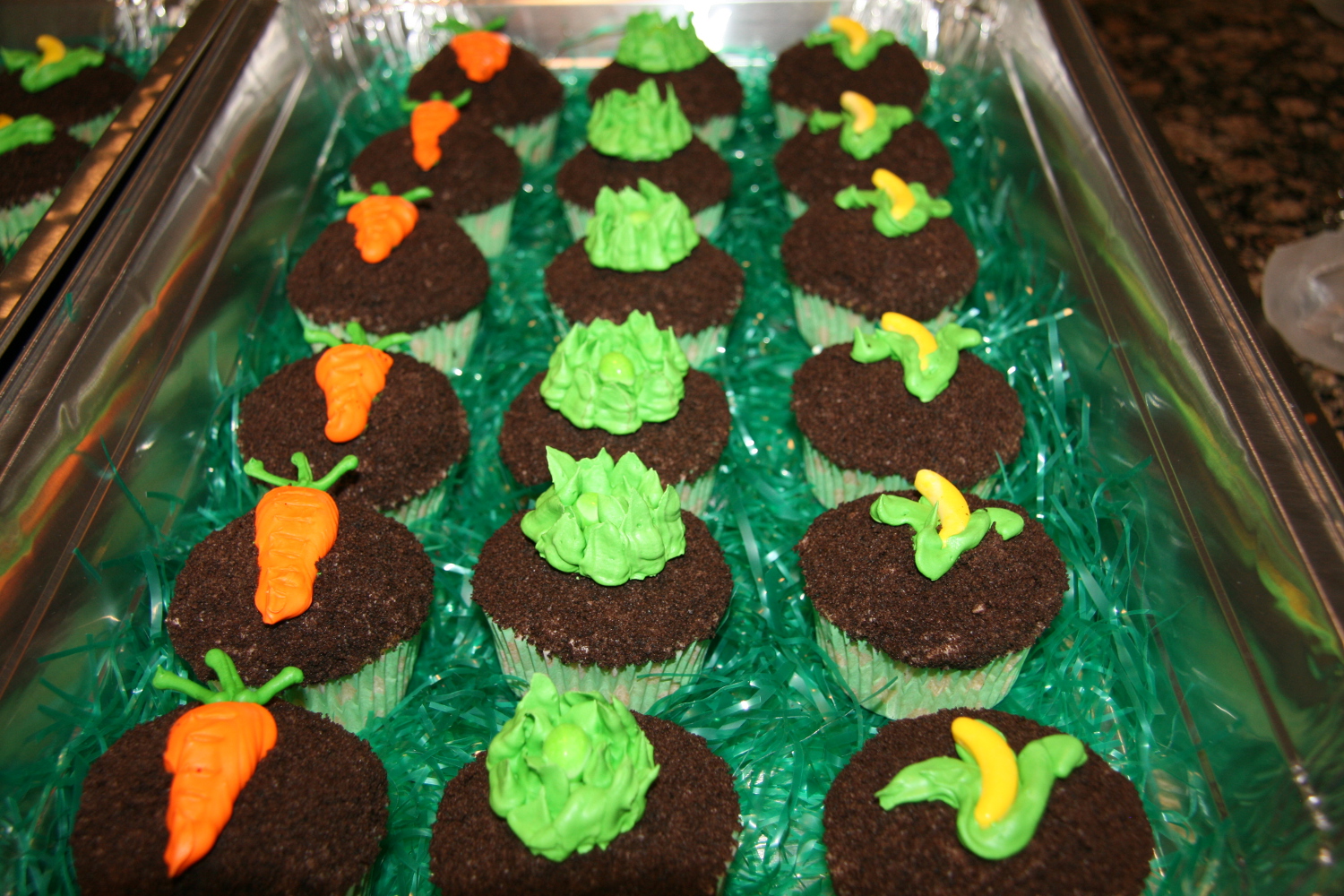 Spring is in the air, which means lots of parties and gatherings! A few weeks ago I attended a first  birthday party the day before Easter. The theme was Peter Rabbit…how perfect is that? So I decided to make garden cupcakes since Peter Rabbit loved to go in the garden of Mr. McGregor and eat all his vegetables. Yeah, I looked it up on Wikipedia. Could not for the life of me remember whose garden it was.
Since it was close to Easter, I thought it would be great to use the grass that usually goes in Easter baskets, to make it look more like a real garden. The grass usually comes in long strands, so I cut it nice and short so it looked more grass-like. Once I covered the bottom of the tins, I placed the cupcakes in. I moved the grass away where I was going to place the cupcakes, so they would lay flat.
The cupcakes are vanilla buttermilk filled with strawberry mousse. I used fresh strawberries, and everyone loved it! It tasted really fresh, which is perfect for a garden theme. For the topping, I frosted as usual with buttercream and then topped it off with crushed Oreo cookies for the dirt.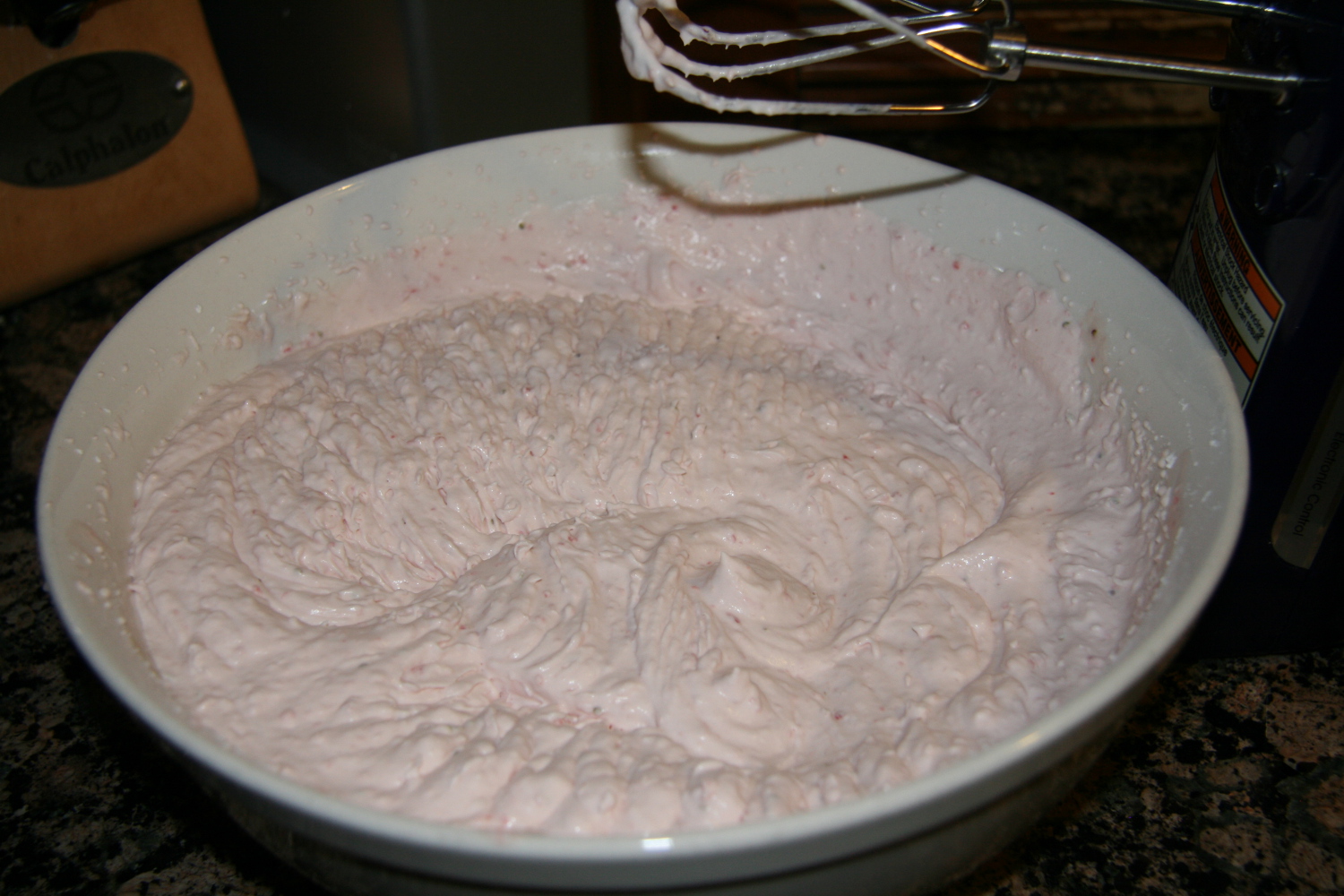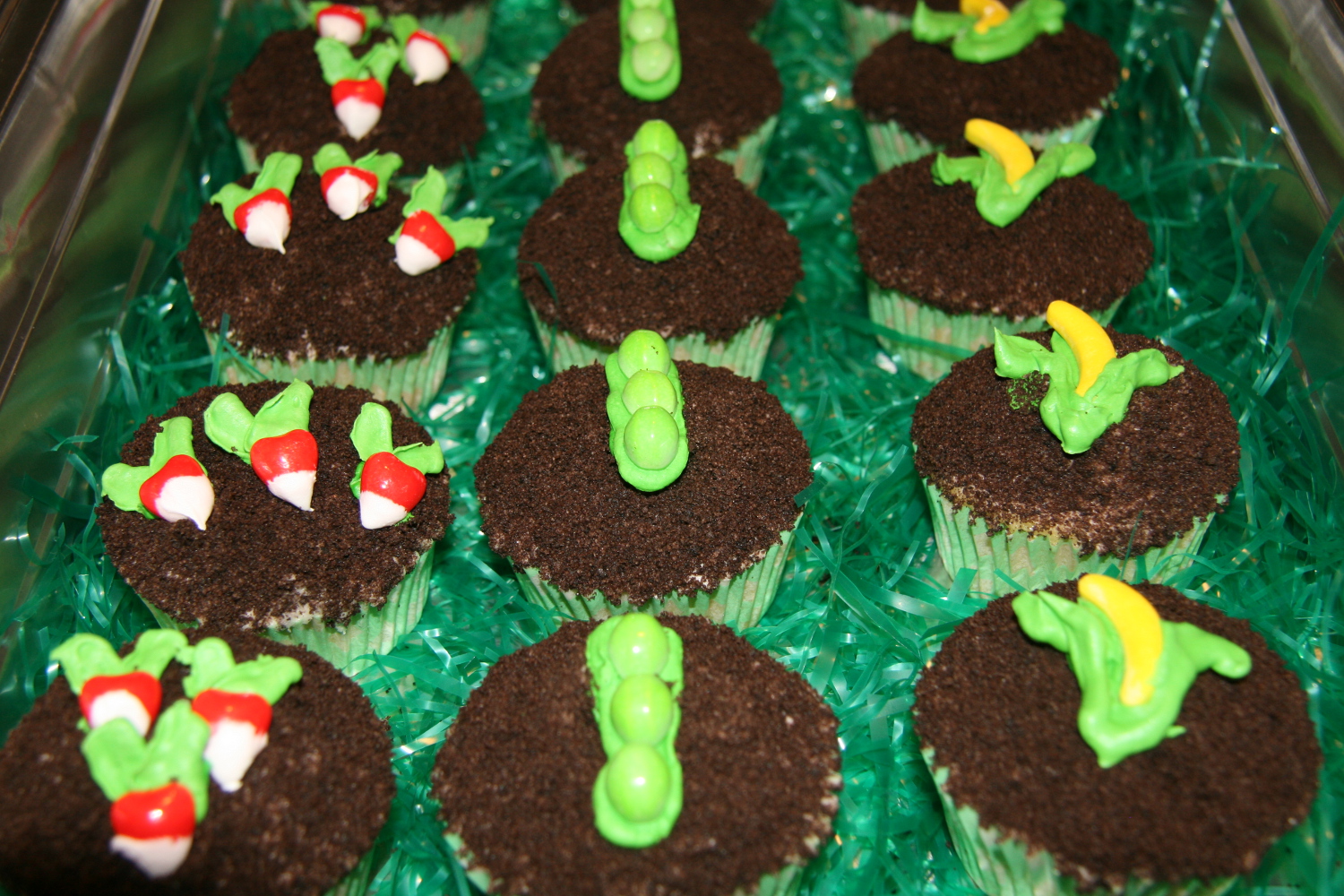 Lastly, I made the vegetable toppers using Runts candy and royal icing. The peas are my favorite. I placed an oval of green royal icing about an inch and a half long on wax paper and placed three green apple runts on top. then I gently folded the wax paper along the long edge and clipped it together, so the pod would dry curving slightly upward.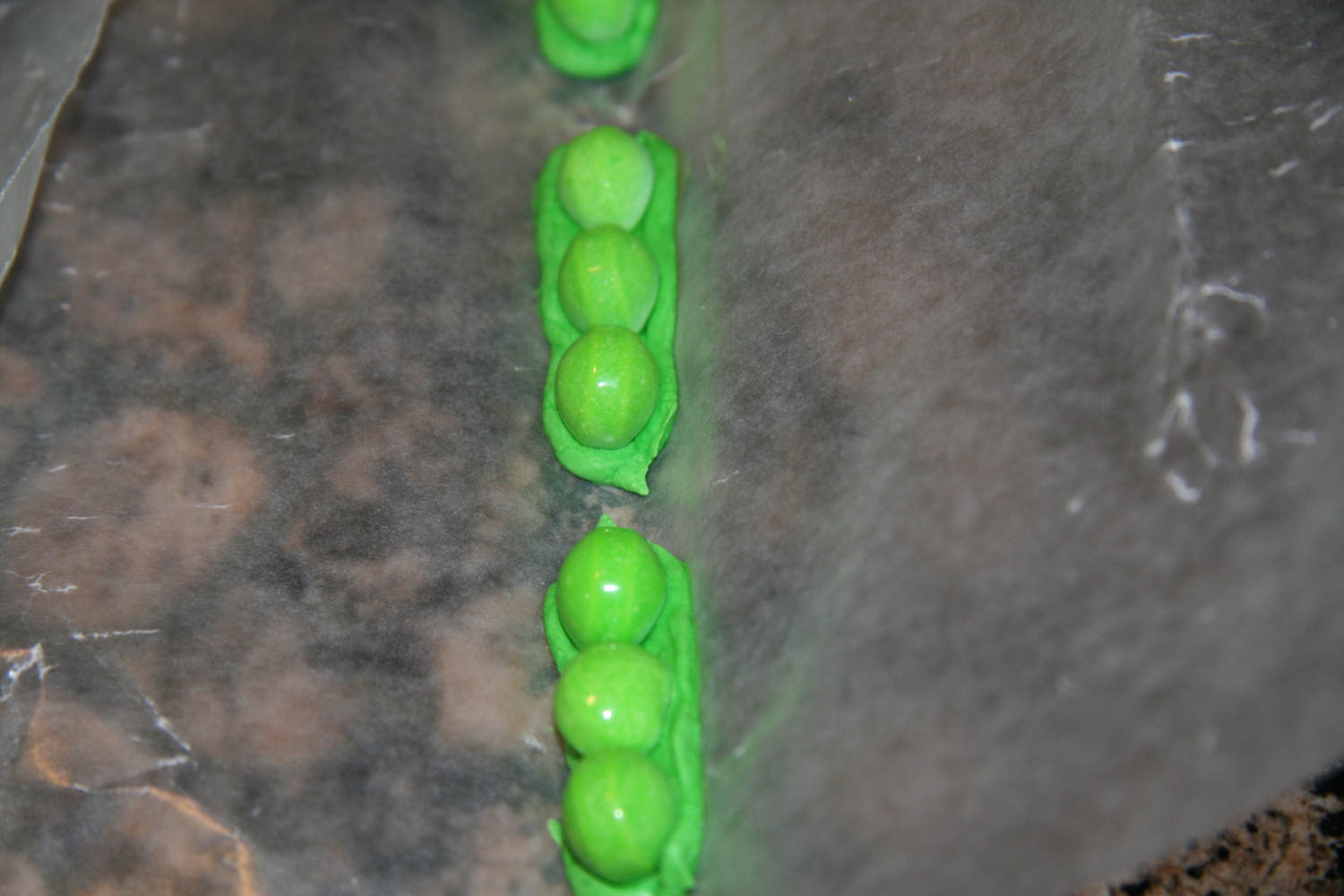 The cabbage also used the green apple runts.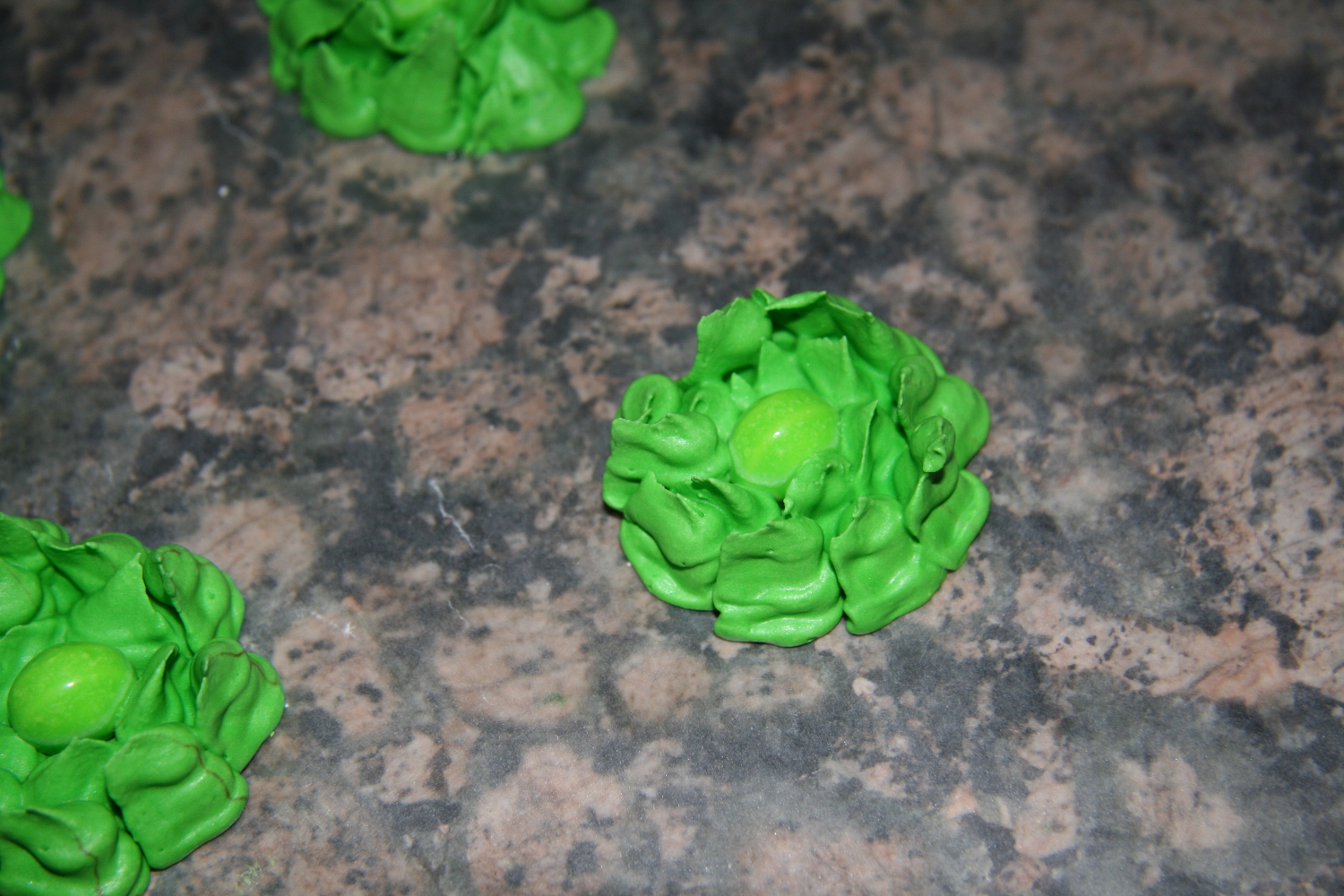 The radish used the red runts that I dipped in white royal icing and added a green stem.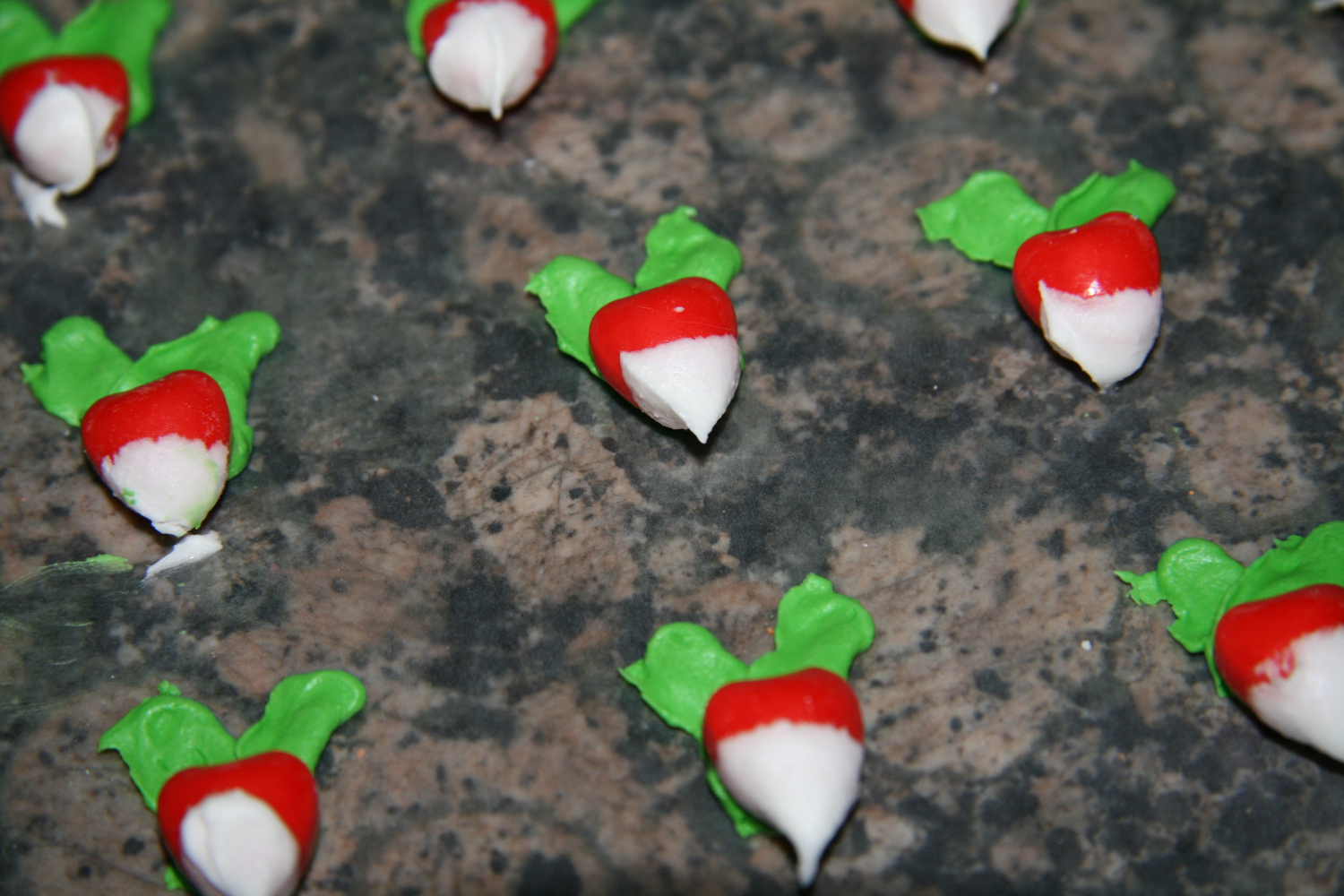 For the corn, I used the banana runt and made green leaves. The carrots are 100% royal icing.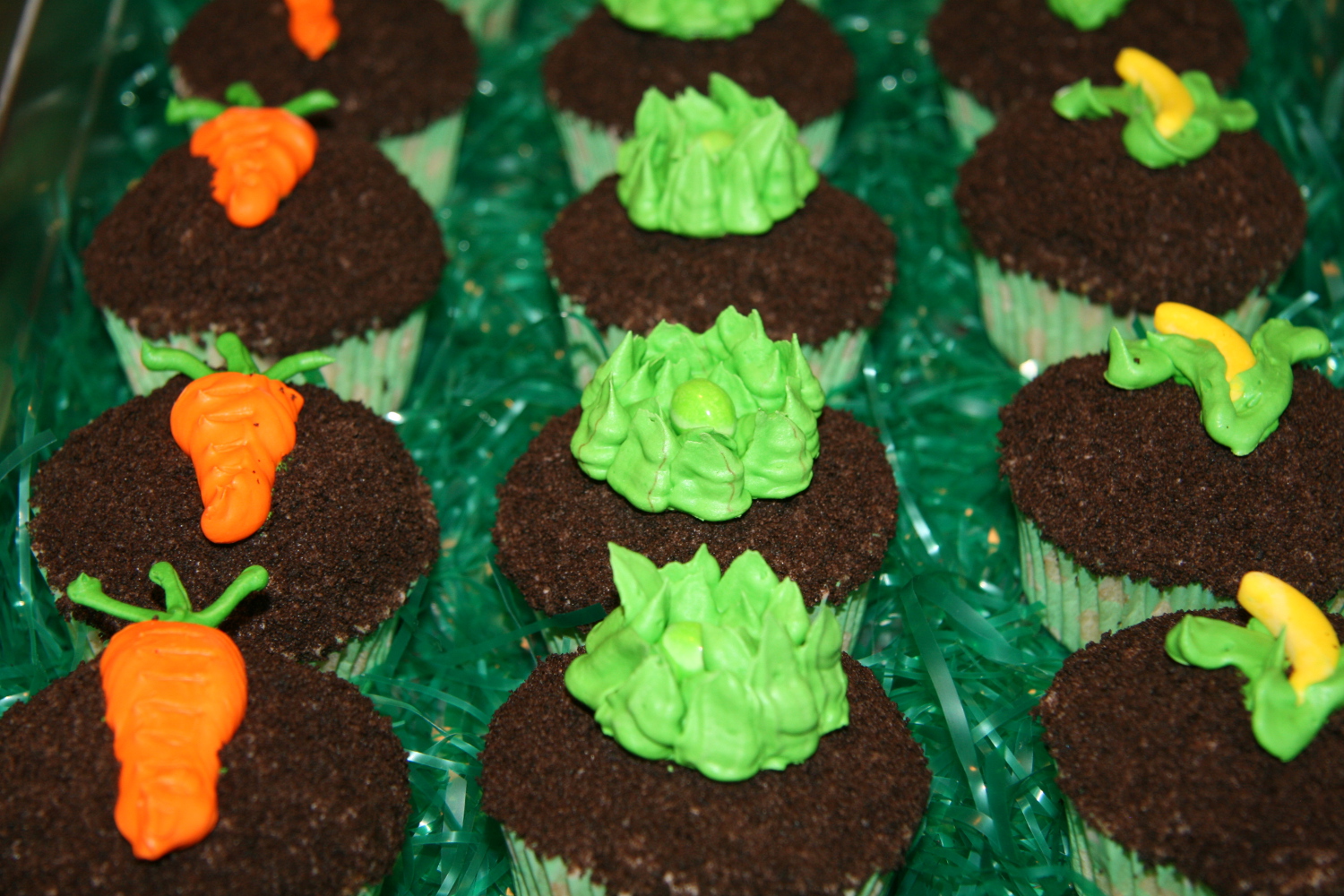 I used some leftover royal icing to attach the veggies to the dirt. Otherwise, they will just slide off. And there you have it! These were really fun to make, and definitely fun to eat! The packaging is great too, because it looks like a garden, but they you can just throw everything away when you are done.
Strawberry Mousse Filling (adapted from The Smart Cookie Cook)
Ingredients
2 cups of strawberries
2 cups chilled heavy cream
2 cups of confectioner's sugar (*see my note at the bottom)
2 tsp vanilla extract
A pinch of salt
Instructions
Wash and cut the strawberries into small pieces.
Puree strawberries in a food processor or blender.
Add strawberry puree, cream, sugar, vanilla, and salt to a bowl and use a hand mixer to mix until stiff peaks form.
Notes
* The original recipe calls for 1 cup of confectioner's sugar, but I kept adding sugar until the mousse could stand on a spoon held upside down. I wanted it to be fairly thick before putting in the cupcakes.