A few years ago I made Easter egg bread for the first time, and I've been hooked ever since. I LOVE how it comes out, with the exception of the eggs. Since I have to dye them raw (they cook as the bread cooks), the color doesn't really stick to the shell. I've been able to get beyond pastel shades, but I'd still prefer deeper and more vibrant colors.
I searched online and found that some people color their eggs with Wilton gel icing color. Since I have a bunch of colors readily available, I decided to give it a try.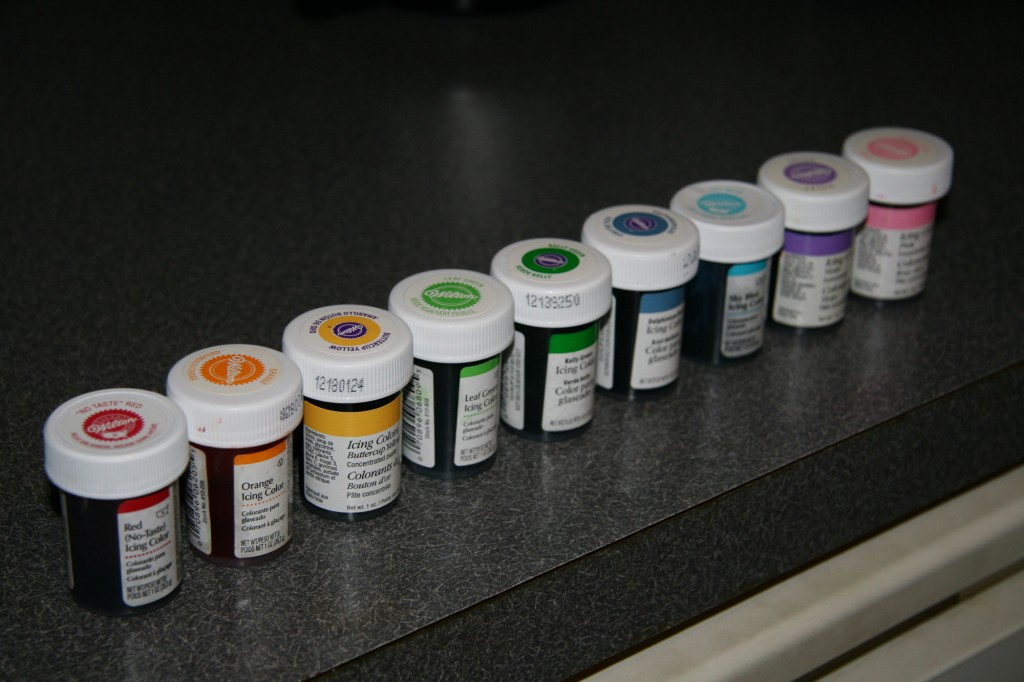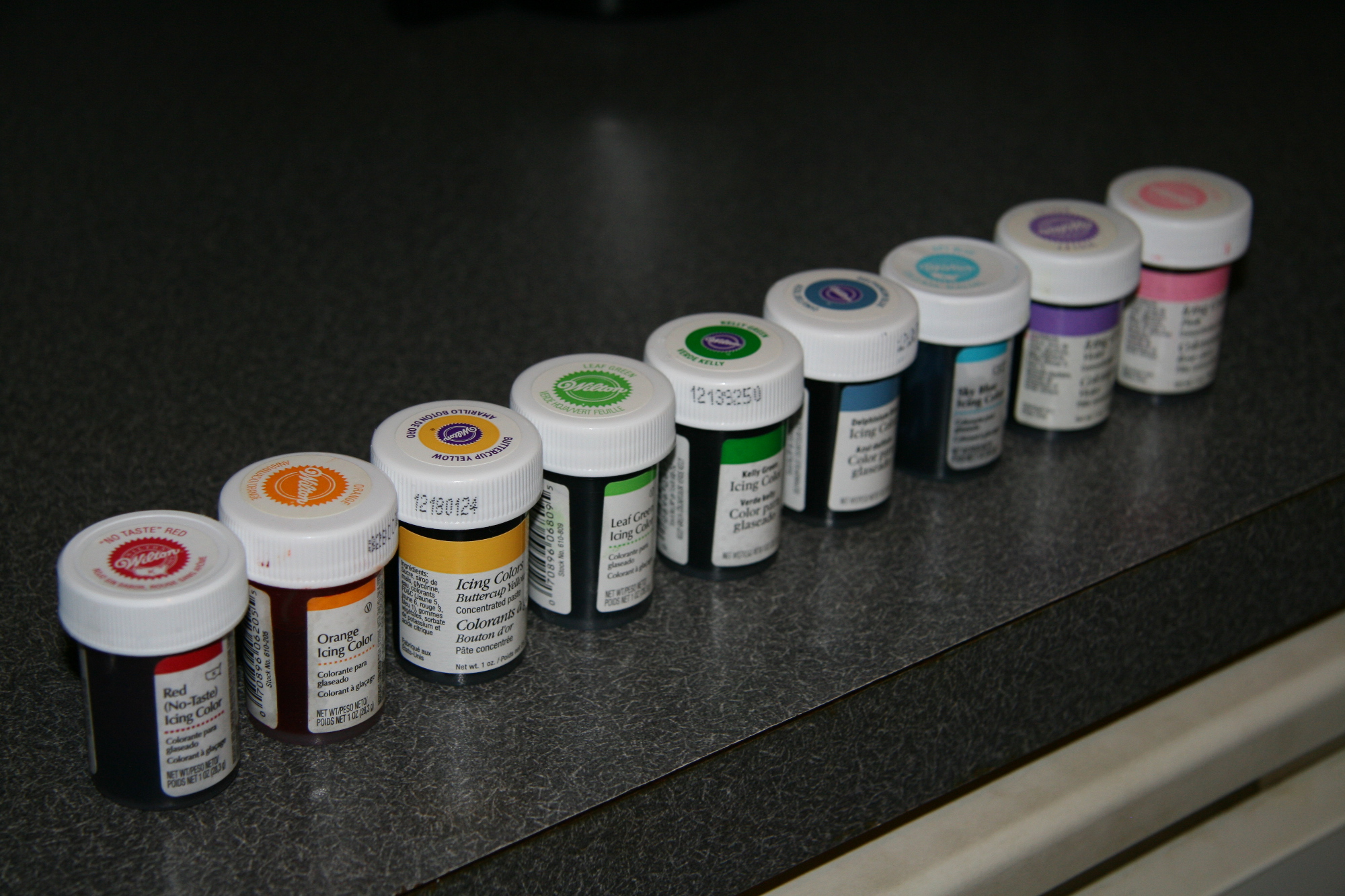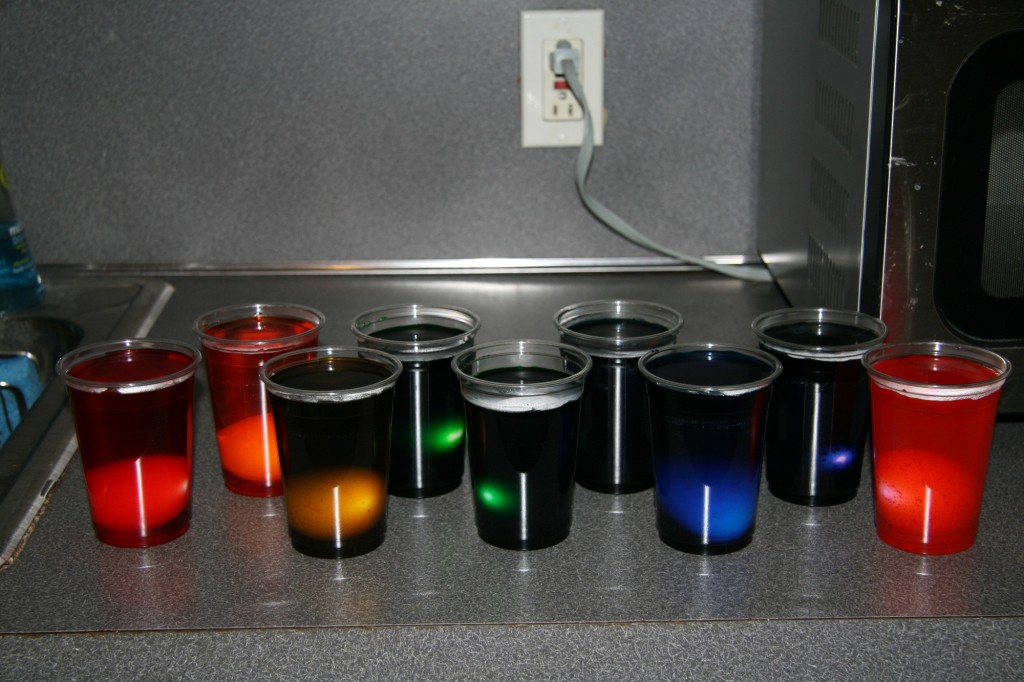 The Pros: Beautiful, vibrant colors.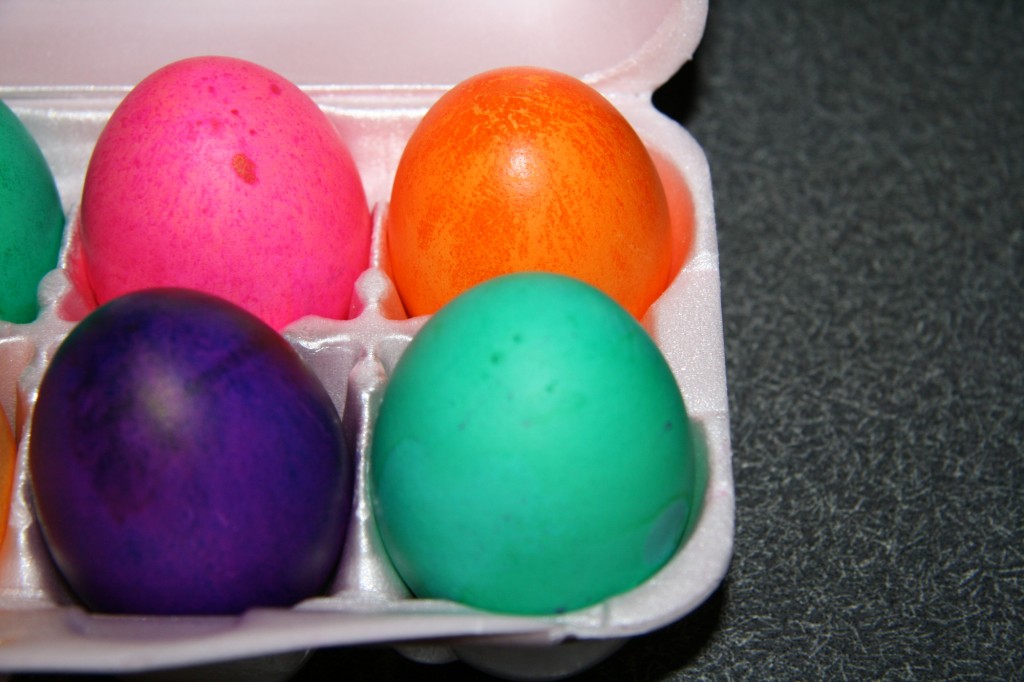 The Cons: If your gel is old and can't easily dissolve in hot water, then you can get splotches of dye on your eggs.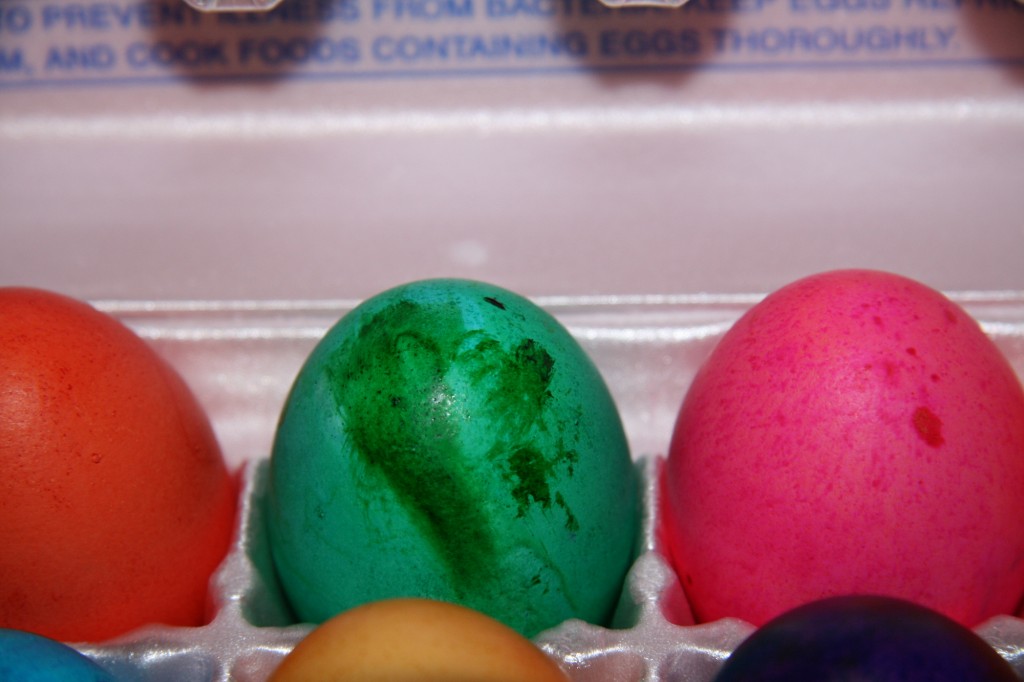 This didn't happen for many eggs, and I noticed when making the dye that my green gel seemed especially dried out. So if your gel is the correct consistency, you should be fine.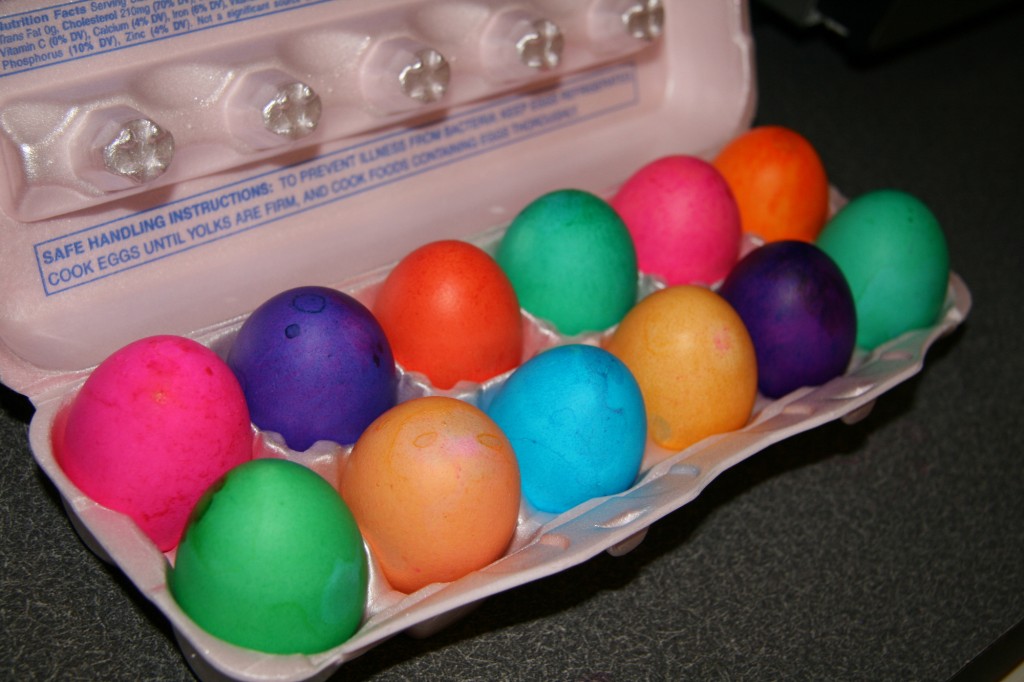 This method definitely allows for much brighter dying of raw eggs, and now my eggs are all ready to be baked into my bread!
Dying Eggs with Wilton Gel
Ingredients
For each color:
1/4 tsp Wilton gel icing color
3/4 cup hot water
1 TBSP white vinegar
Instructions
Place 1/4 tsp Wilton gel in a plastic cup
Immediately add 3/4 cup of hot, steaming water, and stir until the gel is dissolved
Add 1 TBSP white vinegar and stir
Repeat for the remaining colors
Gently lower the eggs into the cups and leave for 10 minutes
Remove eggs with a spoon and place on a cooling rack that has been placed on top of paper towels.
Let dry for 10 minutes.