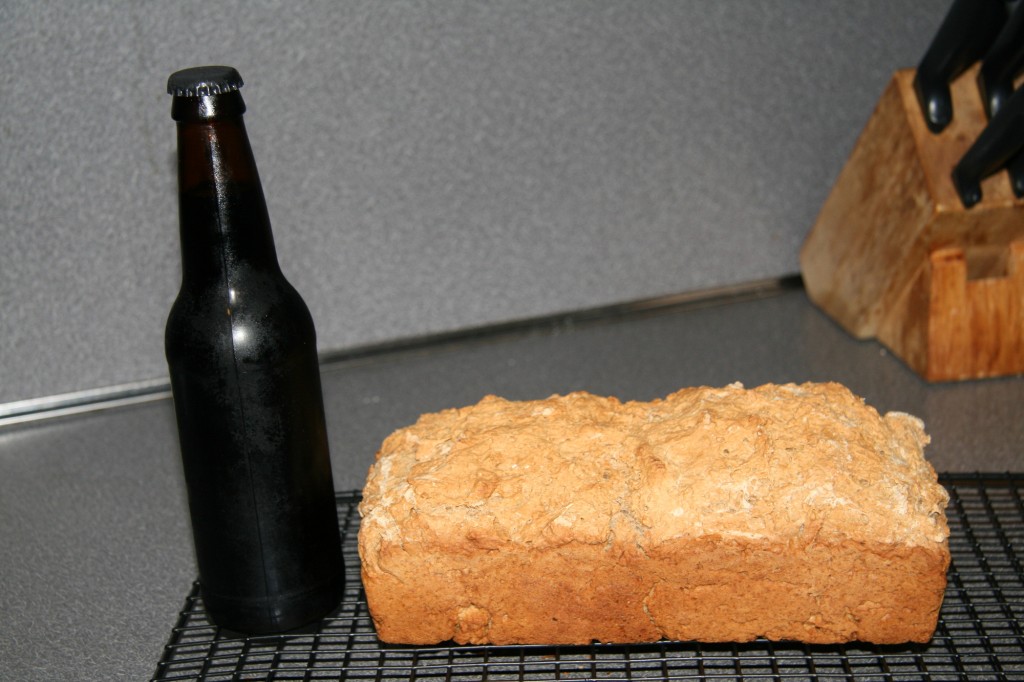 Yesterday we were invited to my Italian in-laws' house for corn beef and cabbage (it's true, everyone really is Irish on St. Patty's Day!). I thought a beer bread would go nicely with the Irish fare being served. Even better, we recently brewed our own vanilla stout, which I thought would be great in bread form.
This bread recipe called for Guinness, so I just substituted our beer, which was a little sweeter and had a little more malt flavor. Overall, I think it was a great beer to use. The bread turned out crusty on the outside, and perfectly soft on the inside.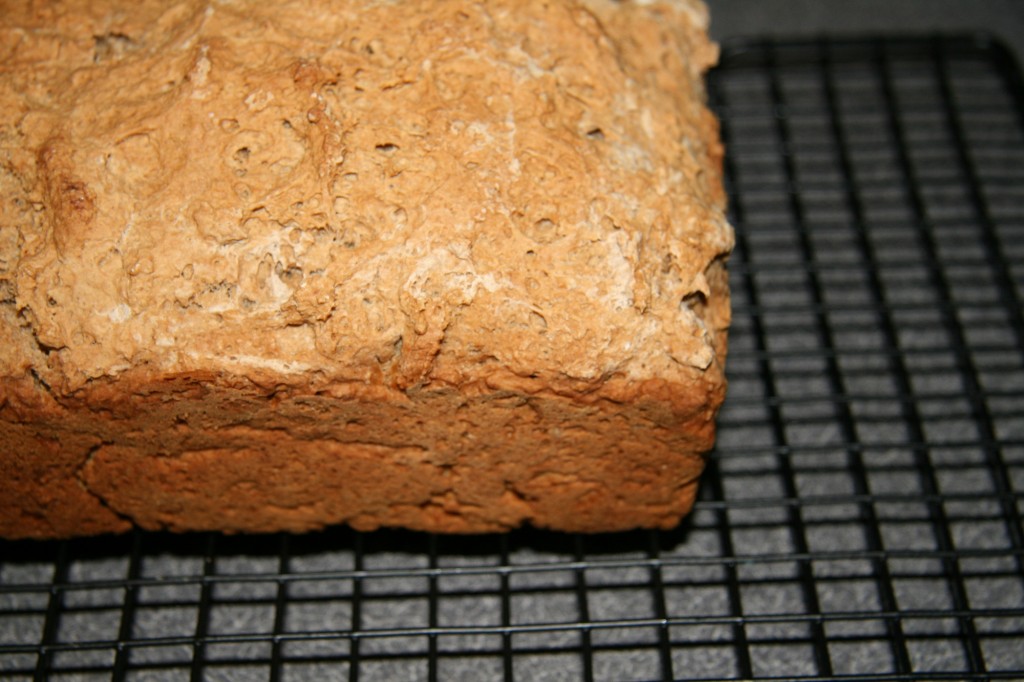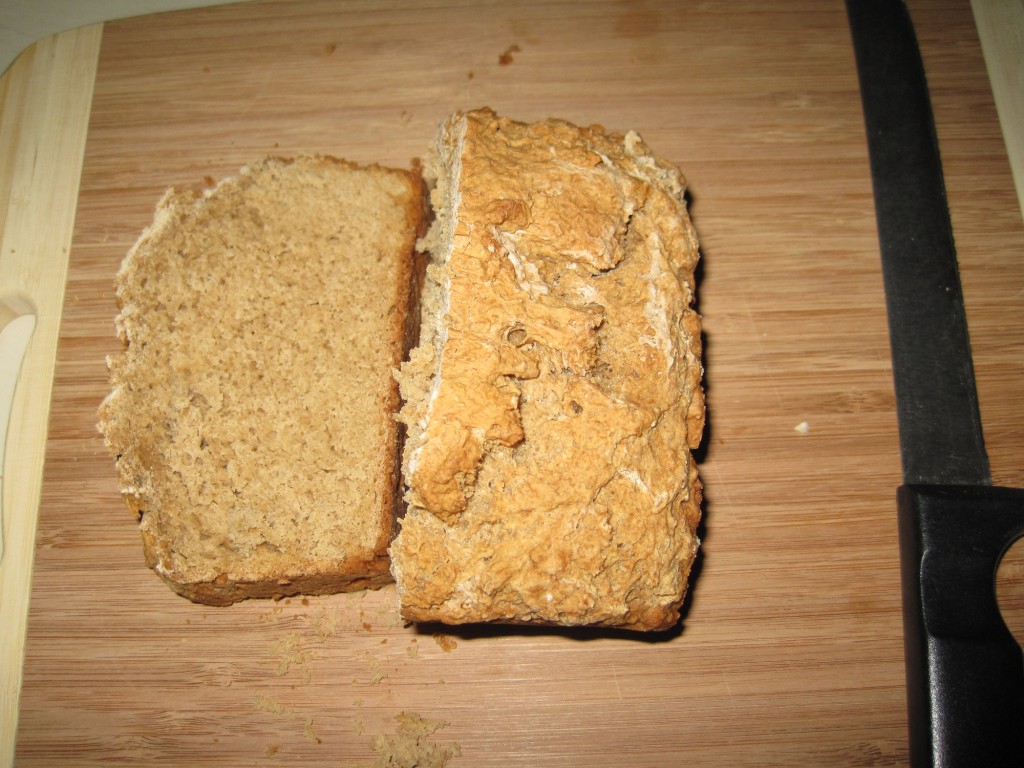 Happy St. Patty's Day, everyone!
Beer Bread (modified from Food.com)
Ingredients
4 cups all-purpose flour
2 TBSP baking powder
1 tsp salt
1/4 cup sugar
12 ounces dark beer
2 eggs, slightly beaten
Instructions
Preheat the oven to 375 degrees and grease a loaf pan with Pam cooking spray.
Sift together the flour, baking powder, salt, and sugar. Add the beer and eggs, and mix in an electric mixer with a dough hook until combined.
Spread the dough in the loaf pan and smooth the top with a knife.
Bake for 60-70 minutes, and then let cool on a baking rack.