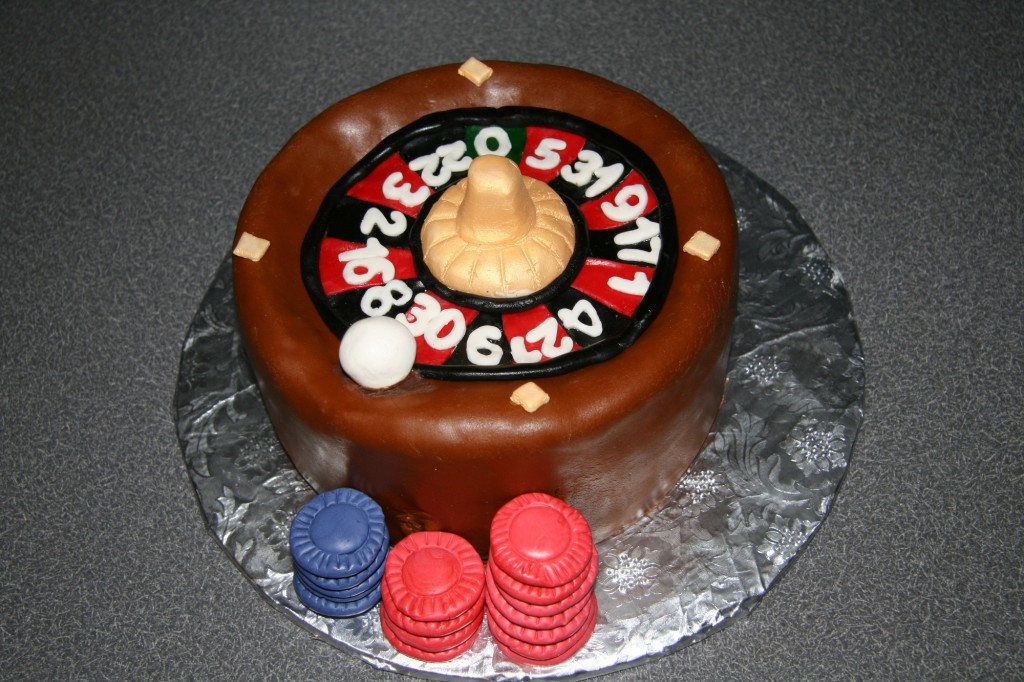 My sister-in-law (who is absolutely wonderful and gets me a lot of cake jobs) hired me this past weekend to make a Vegas-themed cake for her friend.  Since I planned to make an 8-inch cake to feed 10-12 people, my first thought was to make it into a roulette wheel. I never turn down an excuse to use modeling chocolate, so I made a batch to form the handle, ball, and chips. I colored the chips with Wilton gel coloring, and I sprayed the handle with Wilton Color Mist.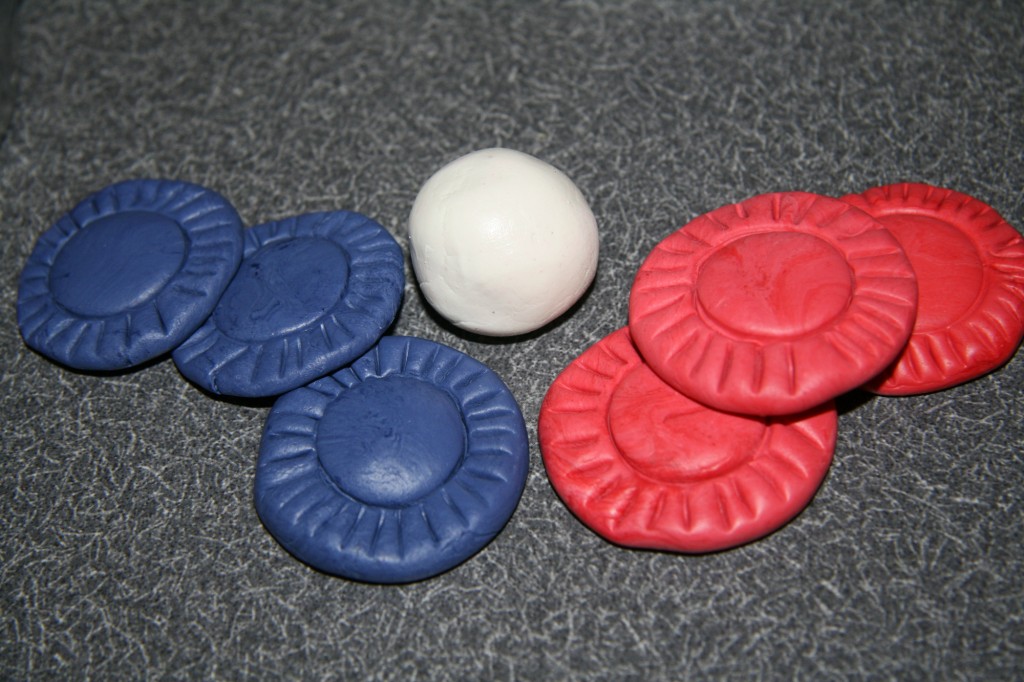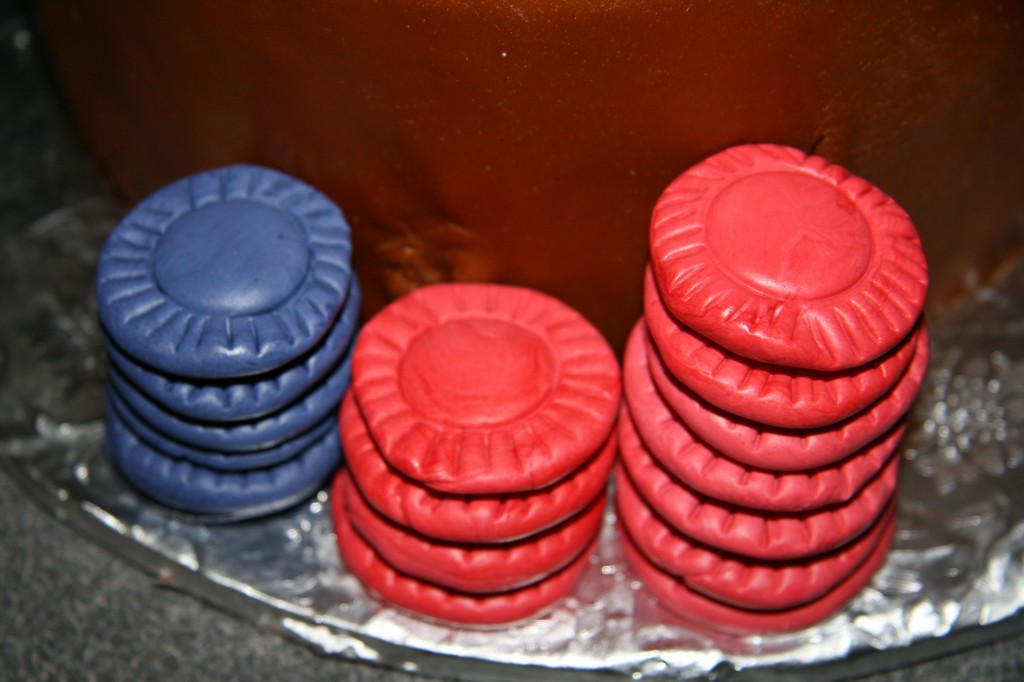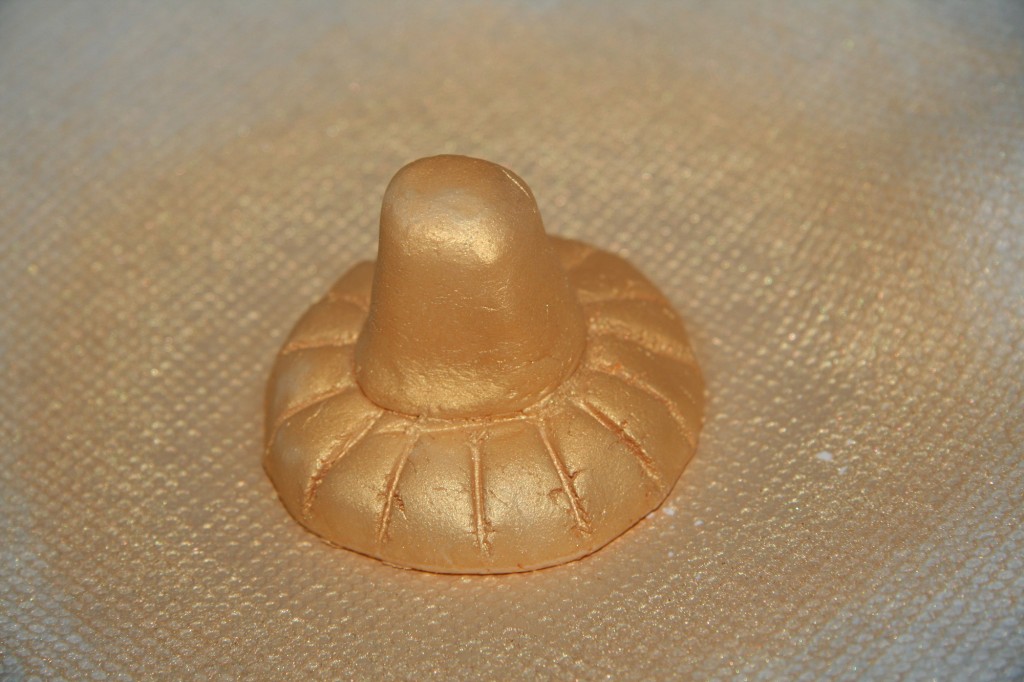 This was my first time using the Wilton Color Mist; I usually use Chefmaster brand. Overall, I found the Wilton mist to be a pretty good (and inexpensive) alternative to the Chefmaster spray. But, if you want a very realistic gold color, I would go with Chefmaster. The gold Wilton mist was a bit cheesy (which totally works for a Vegas themed cake).
Since it was a 30th birthday cake, my sister-in-law asked me to place the ball in the #30 pocket, which I thought was a cute touch.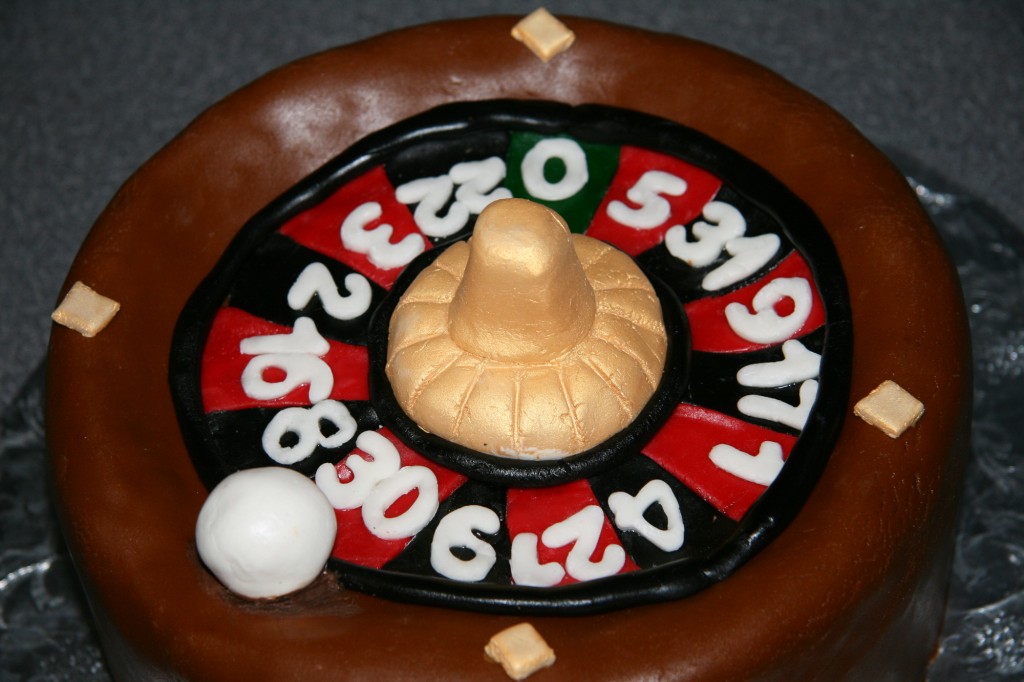 Which brings me to the numbering on the cake…perhaps the most difficult part of the whole process.  American roulette has 38 numbered pockets in a very specific order that most casinos follow.  Certain numbers are red, and others are black. Since my cake was only 8-inches in diameter, I could only make 15 pockets. But I did follow the rules for which numbers are red and which are black. It took me several (okay, eight) tries to get it correct on paper before I attempted to do it on the actual cake.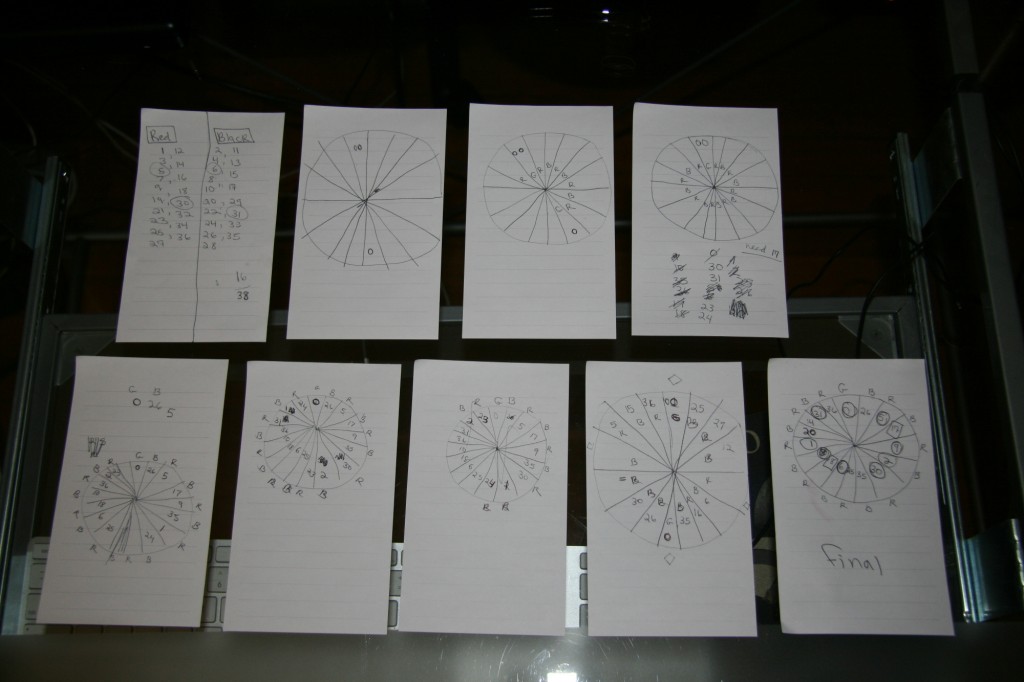 This was a fun cake to make, and I learned a lot about roulette. If I ever make it to Vegas, I may not have the guts to play, but I will definitely appreciate the game a little more.