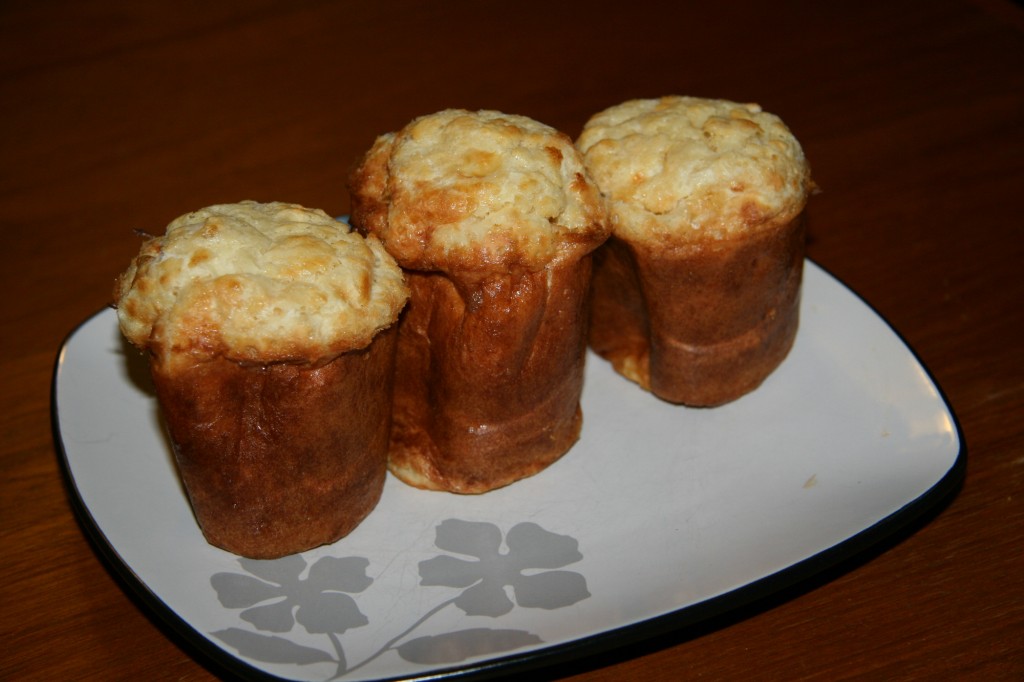 Last week, I posted a recipes for Tarales, a savory bread that is a favorite among my husband's family. Now, it's time for a recipe from my family.  Popovers are a hollow roll that are crispy and flaky on the outside, and doughy on the inside. My mom didn't come up with this recipe herself, but I always enjoyed when she made them.  I love them even more now that I've moved away because I can enjoy a little bit of New England wherever I am.
Popovers are the American version of Yorkshire Pudding. They are baked in a special muffin pan that has very deep wells. They rise quickly and spill over the top of the pan, hence the name "popover". This is the pan that I have and it is also the pan that my mom uses.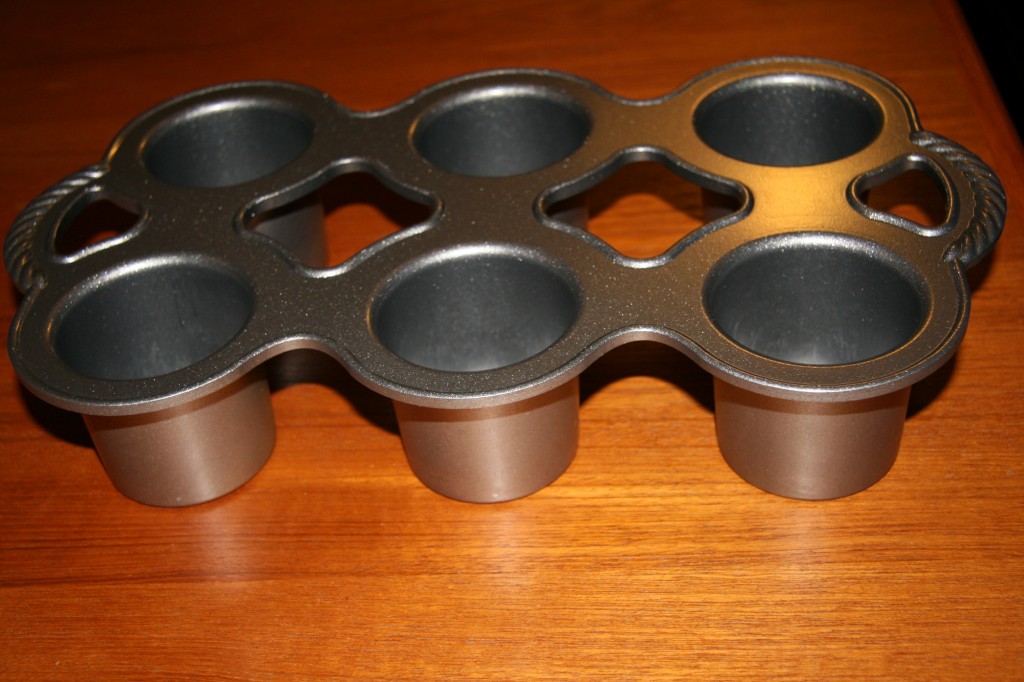 Popovers are first cooked at high temperature to make them rise quickly, and then at a lower temperature so that they brown. They are best when served piping hot.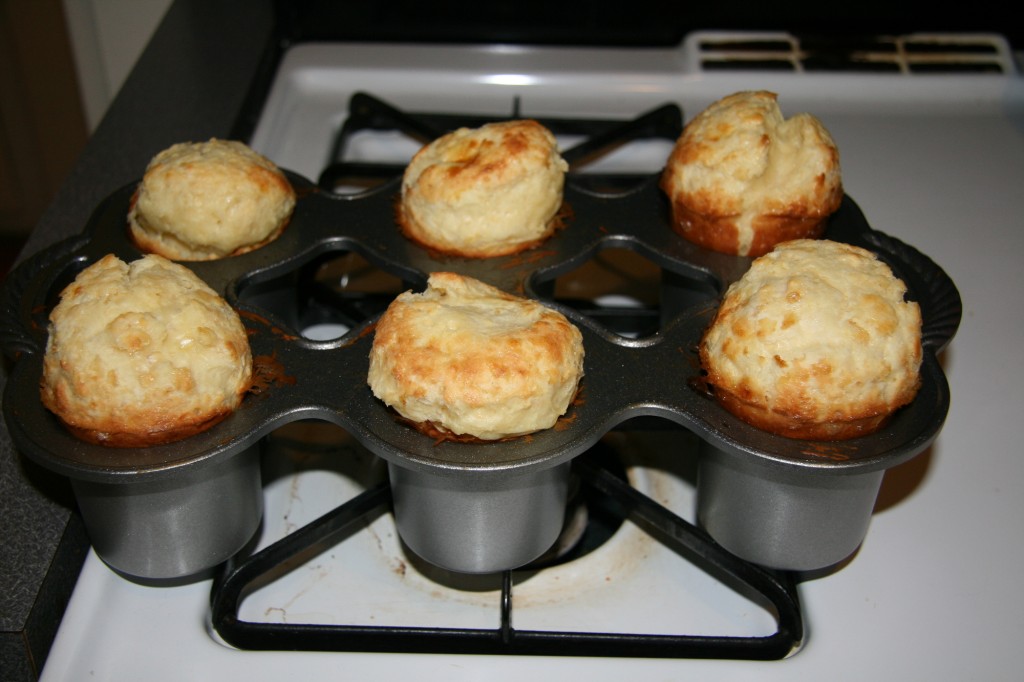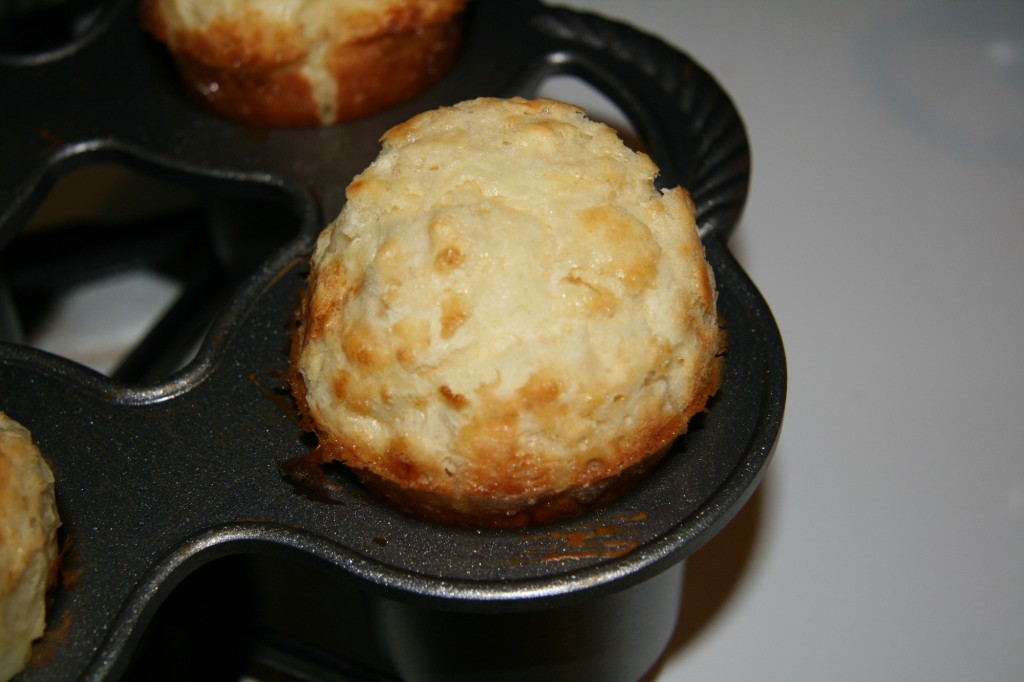 I like mine plain, but you can tear yours open and serve with butter. While they are light, popovers go very well with heartier meals, such as meats and stews.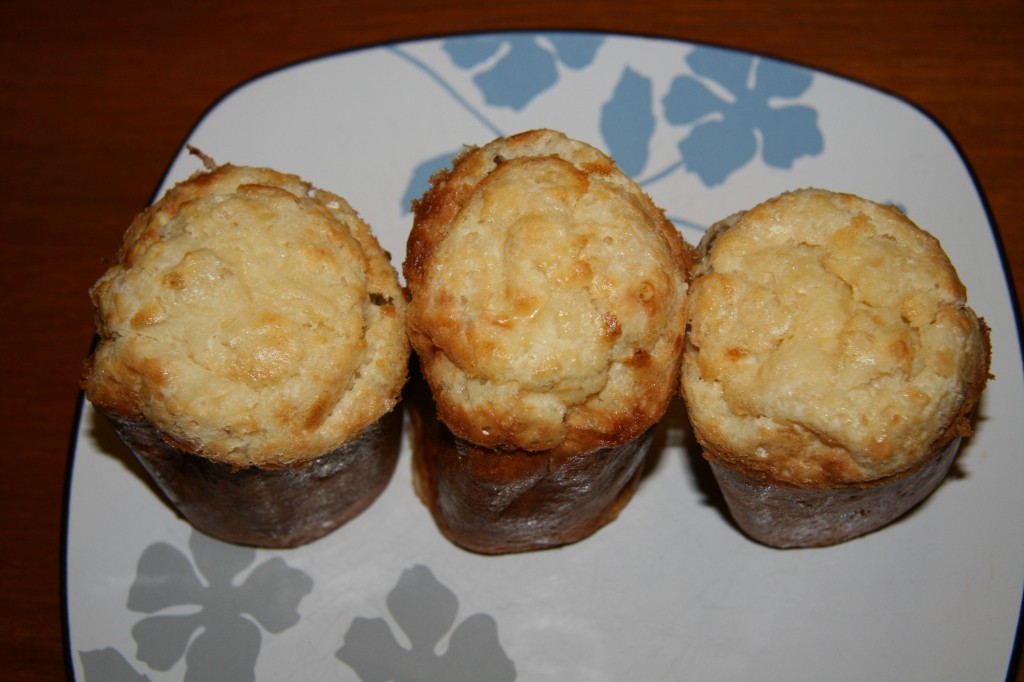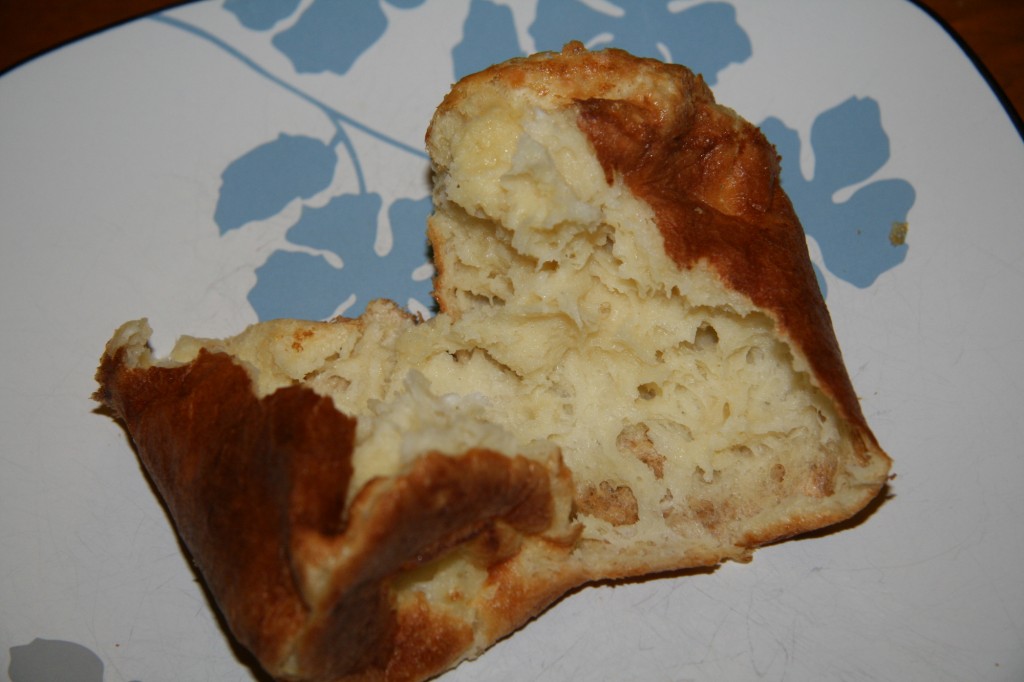 Popovers (recipe modified from Nordic Ware)
Ingredients
3 eggs
1 1/2 cups of all–purpose flour
1 1/2 cups of milk
1 1/2 TBSP melted butter
3/4 tsp salt
Instructions
Preheat the oven to 450 degrees.
Lightly grease the popover pan with Pam spray
Beat the eggs. Add the other ingredients and beat. Batter will be lumpy.
Pour the batter evenly into the 6 wells.
Bake at 450 degrees for 20 minutes.
Turn down the oven to 350 degrees and bake another 20 minutes, or until the popovers are nicely browned.
To remove, gently slide a knife around the base of the popover to loosen it from the pan.
Serve immediately.