I LOVE baking and cooking with fresh pumpkin! Every October, I have to make a least one or two pumpkin recipes. Along with decorating, visiting haunted houses, and eating way too much candy, this is one of  the ways that I celebrate Halloween (and Halloween is a month-long holiday in my household). Many people shy away from pumpkin, but it is really easy to work with. Over the years I've figured out the easiest way to get the meat from the pumpkin and turn it into a perfect puree that can be used for pie, breads, cupcakes, and my personal favorite…chili!
All you need is a standard jack-o-lantern carving kit. As you may have read in my other posts, I love using these tools year-round to carve 3D cakes. Start by carving around the stem of the pumpkin like you would if you were making a jack-o-lantern.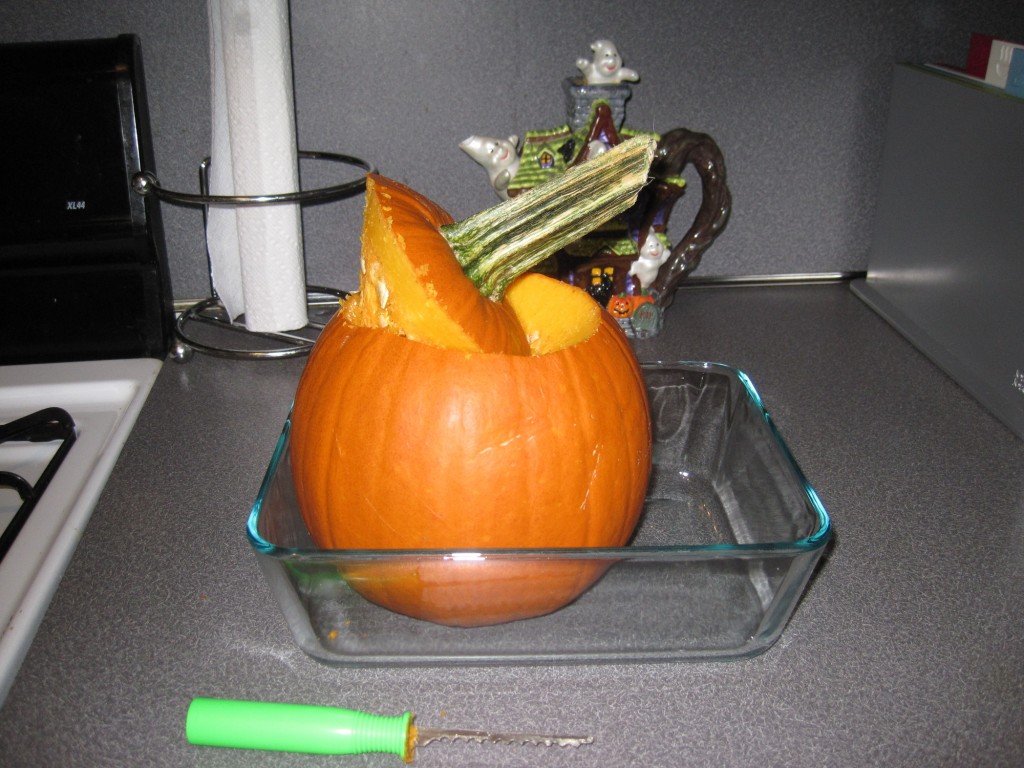 Next, scoop out all of the seeds and strings from the pumpkin. Don't be afraid to get messy, it's going to happen no matter what. Also, don't do this right after cleaning your kitchen…the seeds are slippery little suckers, and they WILL get on the floor! The pumpkin should be hollow except for the meat which lines the inside of the pumpkin.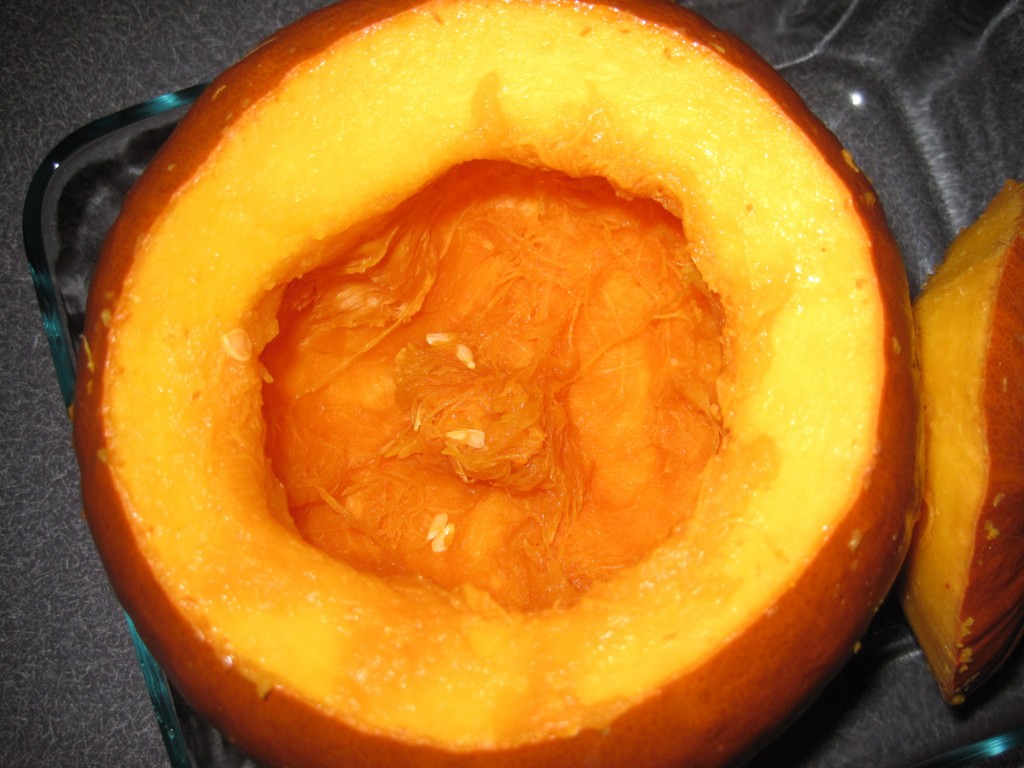 Then place the pumpkin in a large Pyrex container and microwave at 5-minute intervals until it is nice and soft. For this pumpkin, I microwaved it at full power for 18 minutes.  It is really important that the top of the pumpkin is on, so that it steams while it is cooking. If the stem is too tall for the pumpkin to fit in the microwave, carefully saw it down with the jack-o-lantern tool.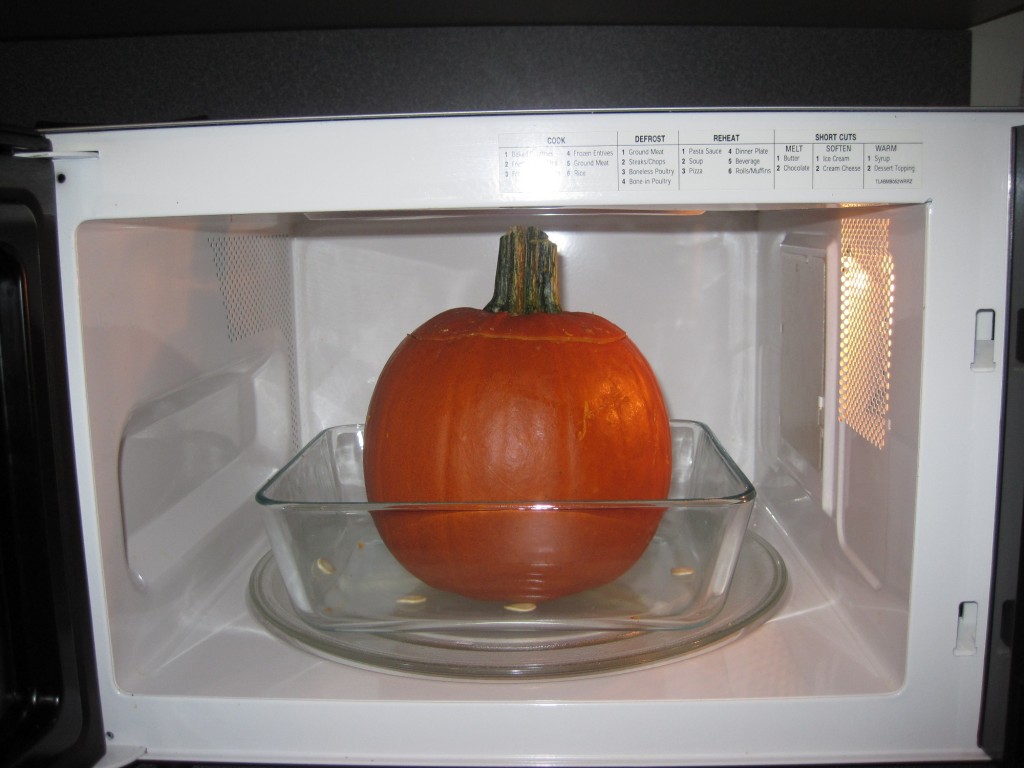 How do you know when the pumpkin is ready? Well, ever hear of the saying, "Stick a fork in me, I'm done."? This actually applies here! If you can stick a fork in the skin of the pumpkin, then it is ready.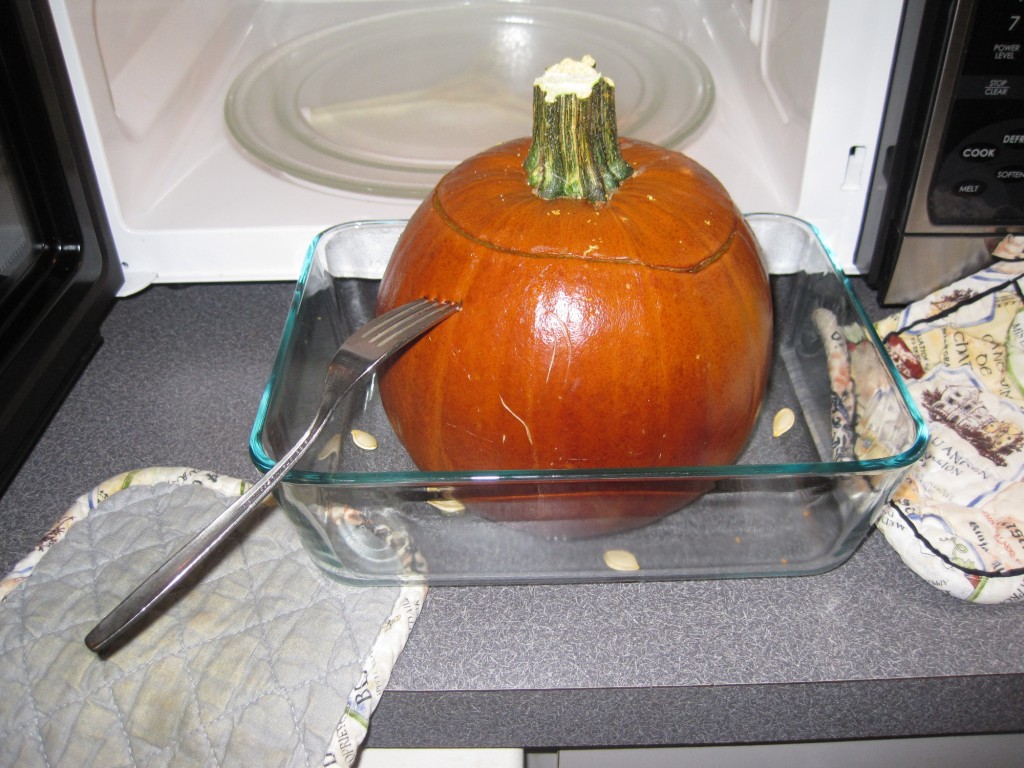 The pumpkin should go from a bright orange to a dark, burnt orange and the meat inside should be very soft.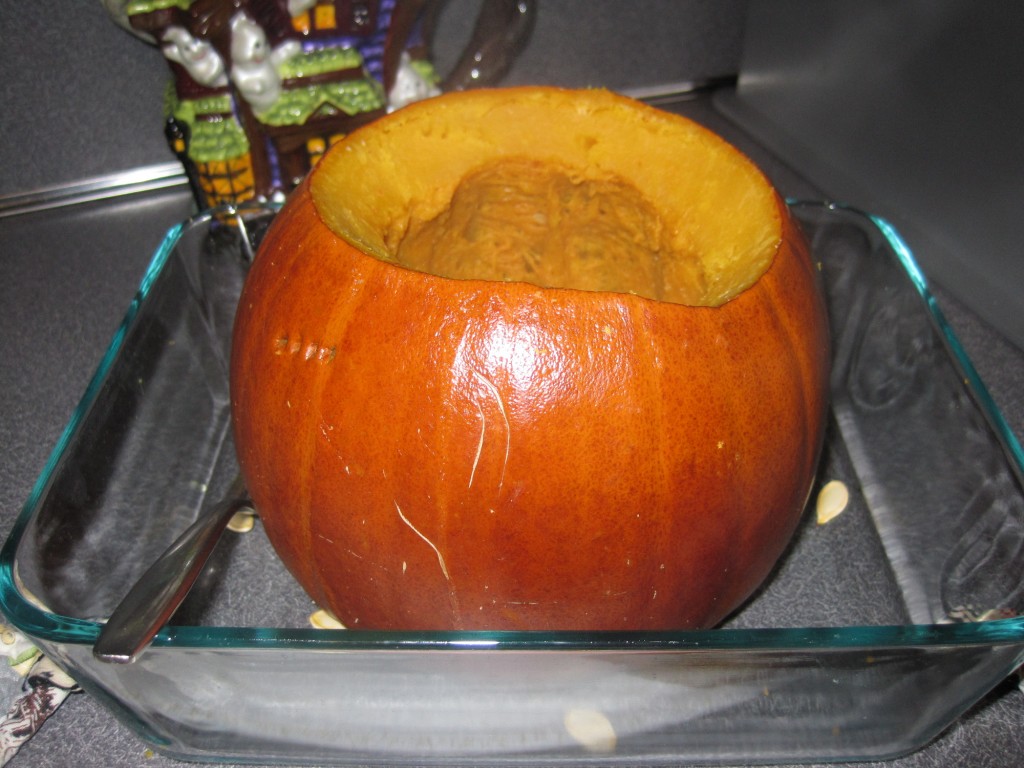 Cut the pumpkin into sections, and remove the meat with a fork. Place in a bowl and mash with a potato masher.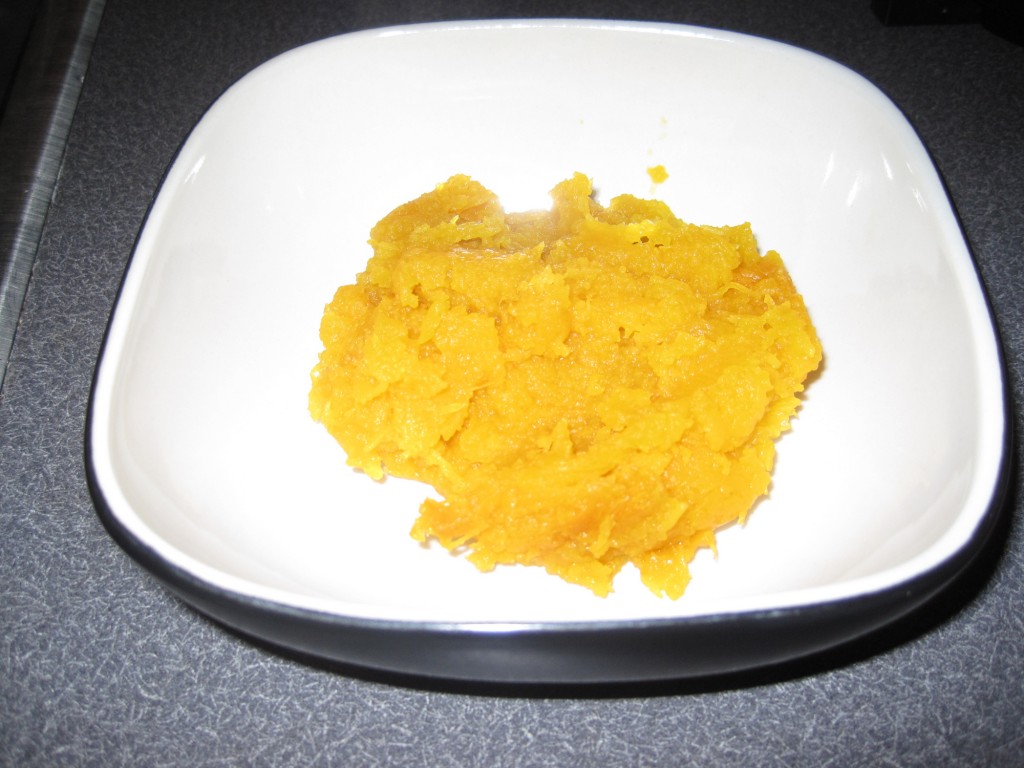 If you are making chili (my favorite recipe is turkey pumpkin chili from Whole Foods), then you are done at this step. Having the pumpkin texture is nice for a hearty chili. However, if you are baking with the pumpkin, then I would make the puree a little smoother. Just add it to a food processor and pulse until it is completely smooth.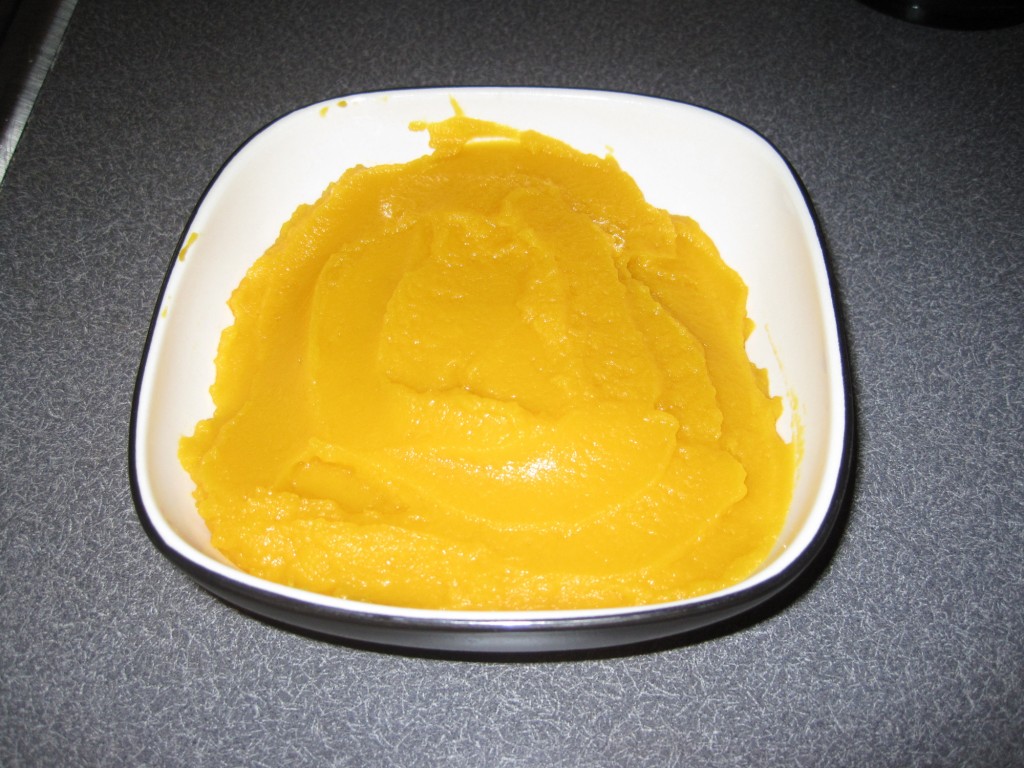 Then you are all set! You can use 2 cups of this puree whenever the recipe calls for canned pumpkin. Stay tuned to see what I've been making with pumpkin this month!