So I was in the Halloween section of Walgreens today (buying some candy for an upcoming baking project) and look what I came across…Cadbury Screme Eggs!!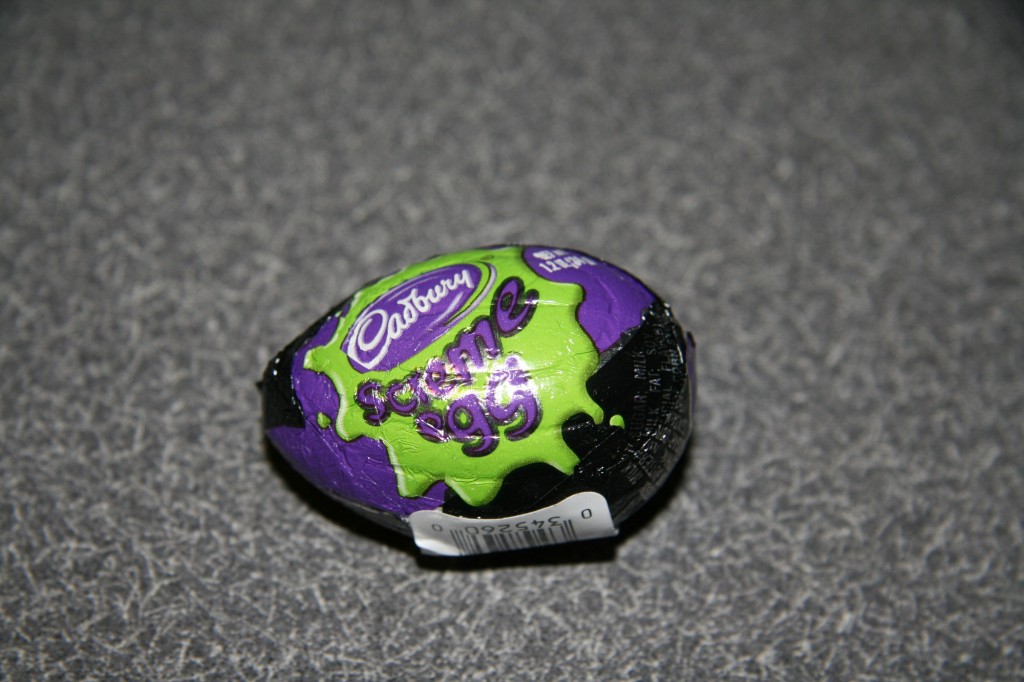 I have never seen them before, and I'm a huge fan of Cadbury Creme Eggs. I hate that they are only sold during early spring, and then if you want them the rest of the year you have to buy a bunch and save them (which isn't easy to do since they are so yummy). I was so excited to see this! I had to try one and blog about it (and there is no caloric guilt if it's for the sake of the blog, right?).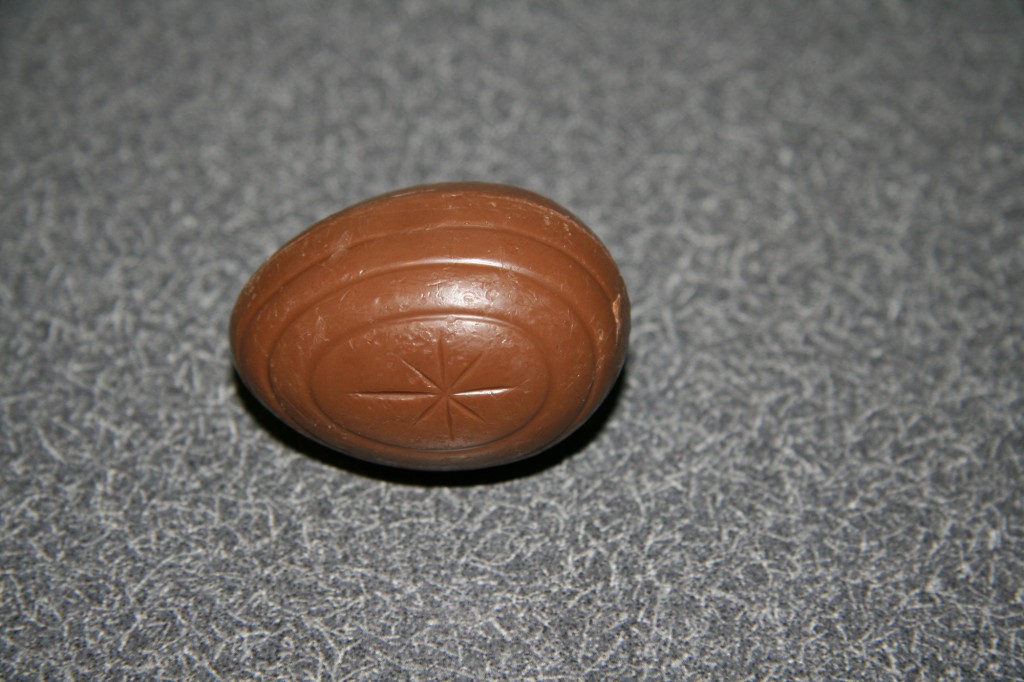 It looks like a regular Cadbury Creme Egg on the outside…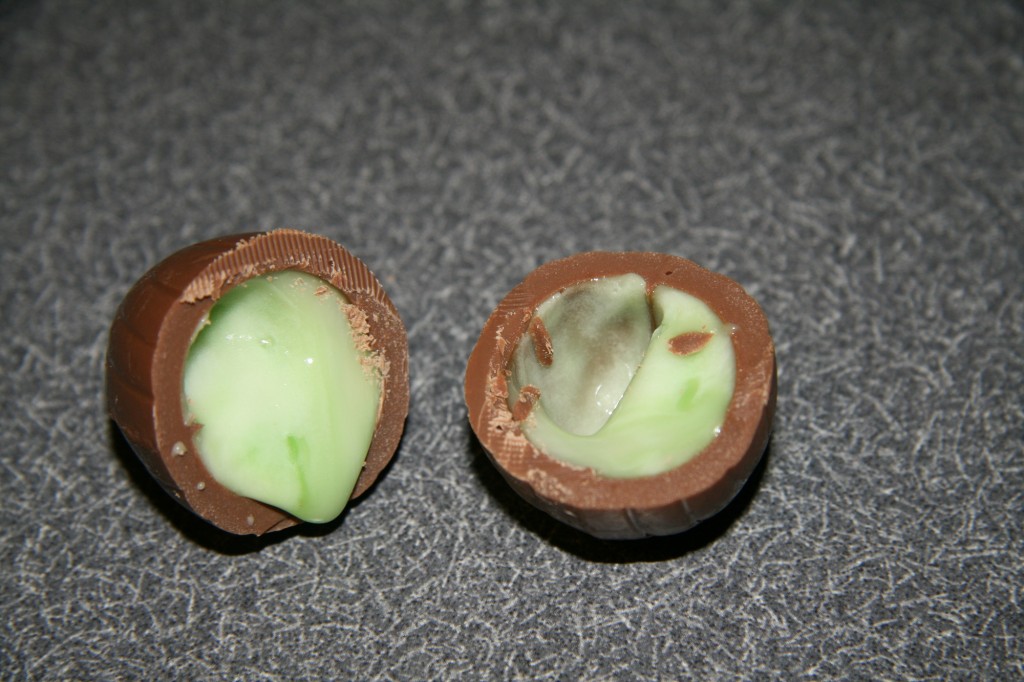 But on the inside there is oozy green slime! It still tastes just like a Cadbury Creme Egg, but it has a little bit of Halloween spirit to it. So get them while you can, and enjoy!!