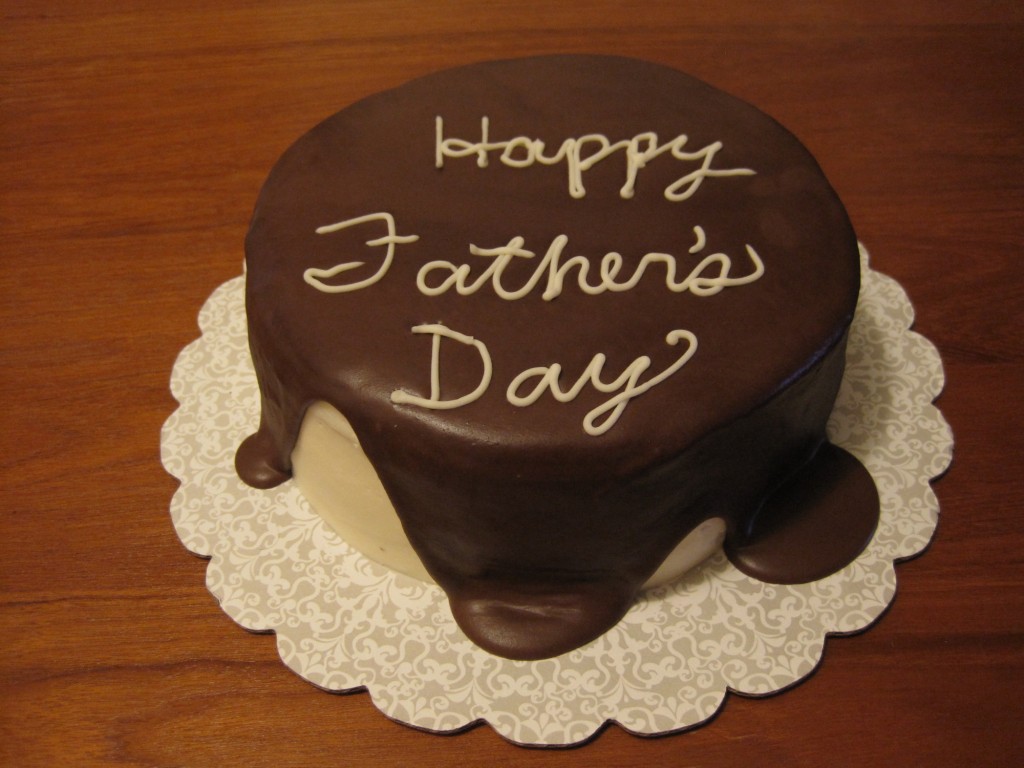 Happy Father's Day to all the dad's out there, especially my two dads: Dad Goldman and Dad Vernaleo. I'm attending a Father's Day brunch today, so I decided to make Bakerella's Chocolate Ganache Cake for the occasion. I've been waiting for an excuse to make this cake.
I followed the recipe exactly, and her instructions were great. I got impatient, so to make the ganache cool faster, I put it in the fridge and whisked it every 10 minutes or so. Also, I poured the hot ganache in a Pyrex measuring cup and let it cool in there, because that made for much easier pouring later. I started at the center of the cake and poured just enough so that it started dribbling over the edges. Then I put the cake in the fridge to let the ganache fully harden. To get the buttercream underneath nice and smooth, I used this great tutorial from Cake Central.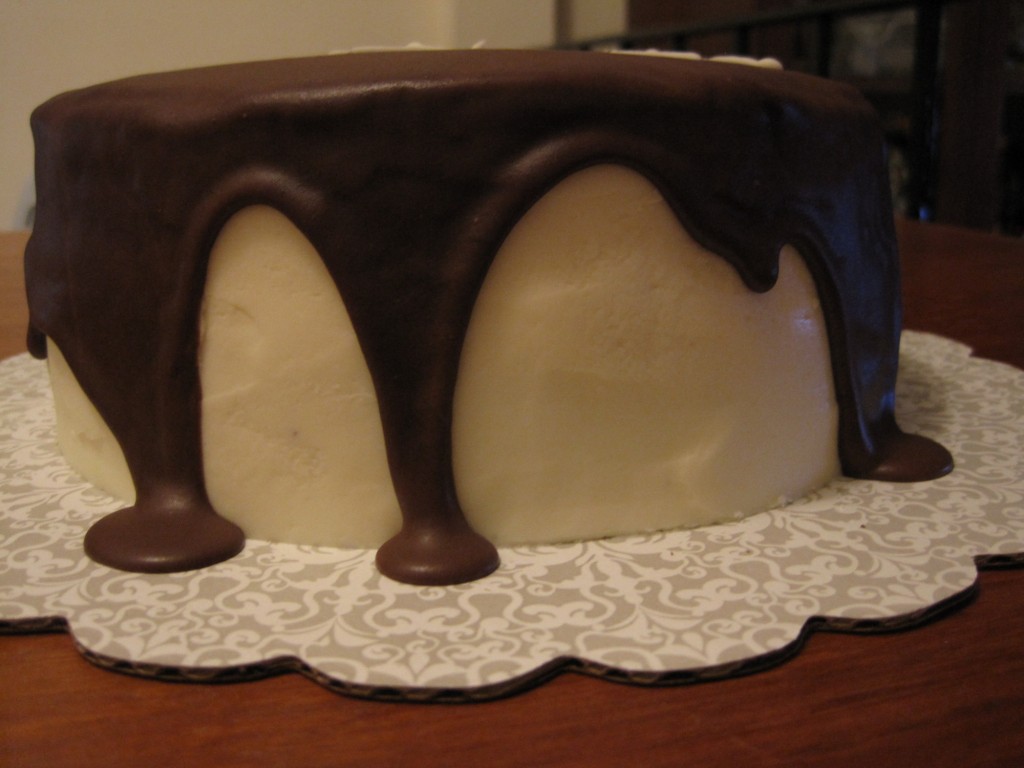 I am fully aware that I need to practice my piping skills, especially cursive writing and centering it on the cake. But on the bright side,  it makes the cake look homemade, and homemade gifts are the best because they come from the heart. That's my story, and I'm sticking to it!