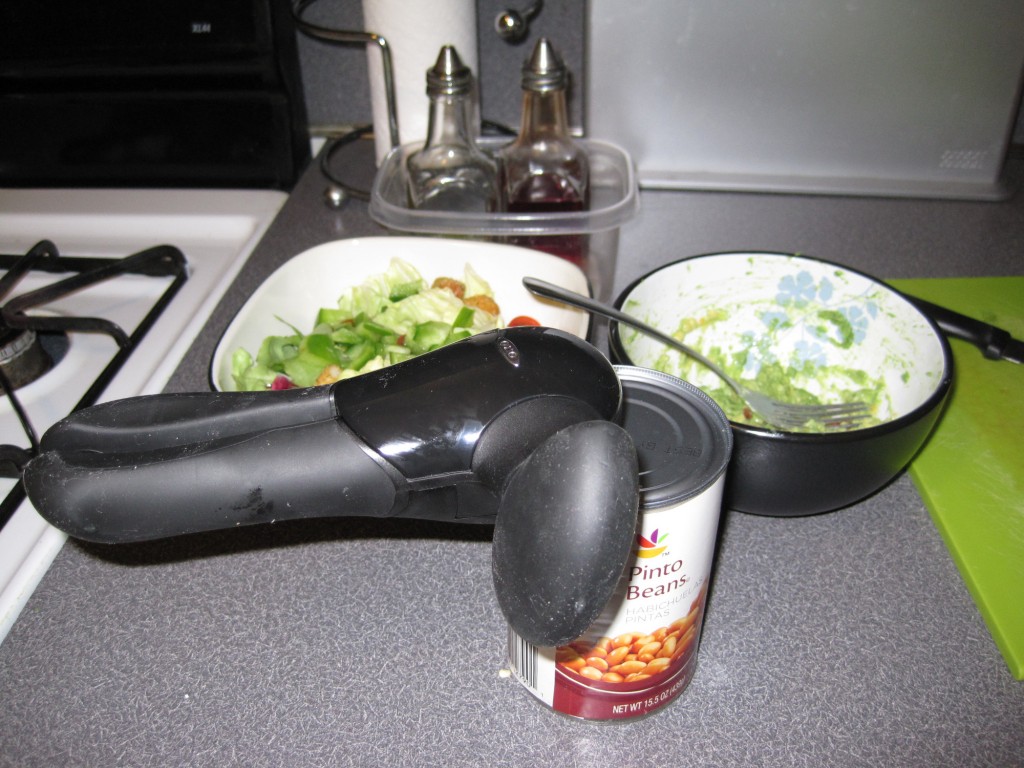 with my new can opener! I know, it doesn't exactly seem baking related. But there are some baking ingredients that need to be opened with a can opener, such as sweetened condensed milk and almond paste. So I figured I would share my new purchase with you.
I am not a fan of electric can openers. To be quite honest, they scare me. So when my old-fashioned one died, I was reluctant to make the switch to electric. Instead I opted for the OXO Good Grips Smooth Edge Can Opener. My husband is always warning me not to cut myself on the sharp edges of the lid (and I have done this), so this smooth edge option appealed to me.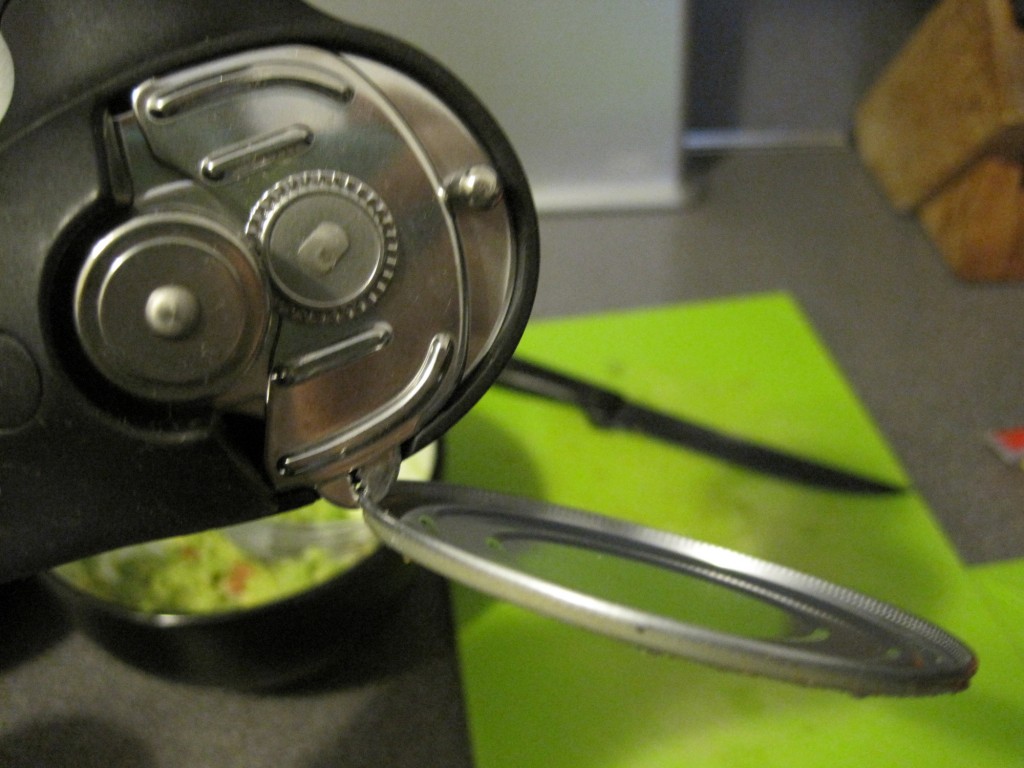 Once you go all the way around, you use the little pliers on the can opener to pry off the lid from the can. Just attach them to the crimped edge and lift.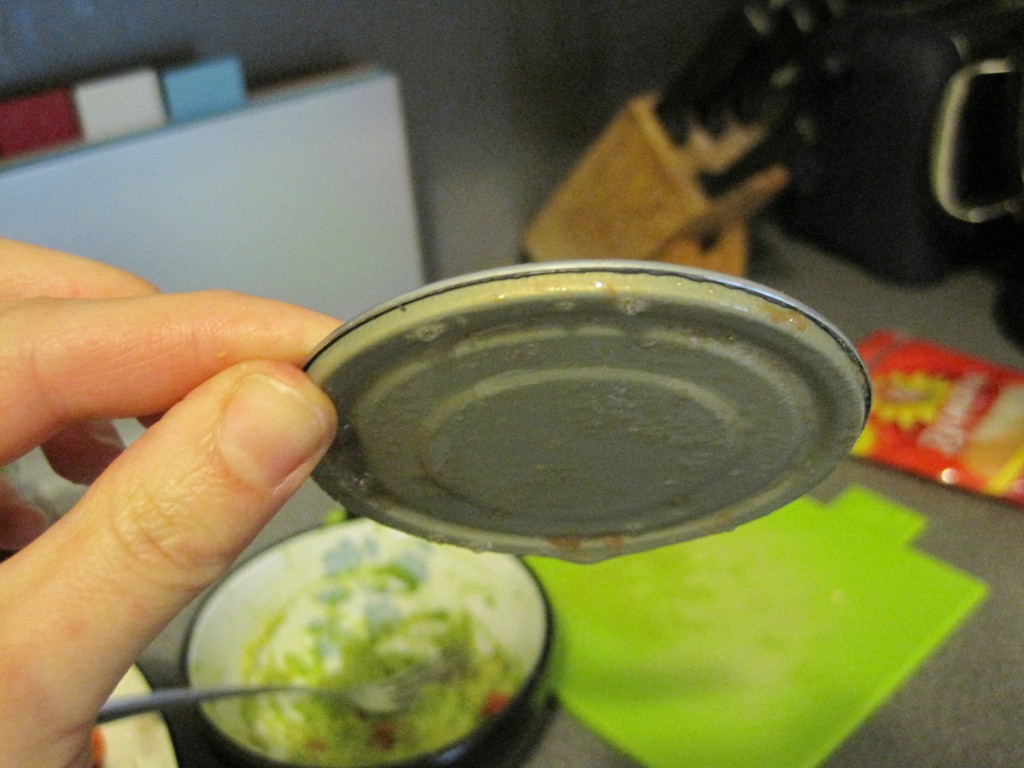 And then your lid is removed with a smooth edge, so you can pick it up without fear of cutting yourself.
I'm always excited to get new kitchen gadgets, and this one is pretty cool!