Every year my husband's family has a big BBQ at the end of the summer. For the past few years, we've chosen themes for the party. We go all out and decorate, make theme-appropriate food, and even have our clothing match the theme. In 2010 we had a baseball BBQ. So in addition to hot dogs, peanuts, and Cracker Jacks, we needed to have a baseball cake.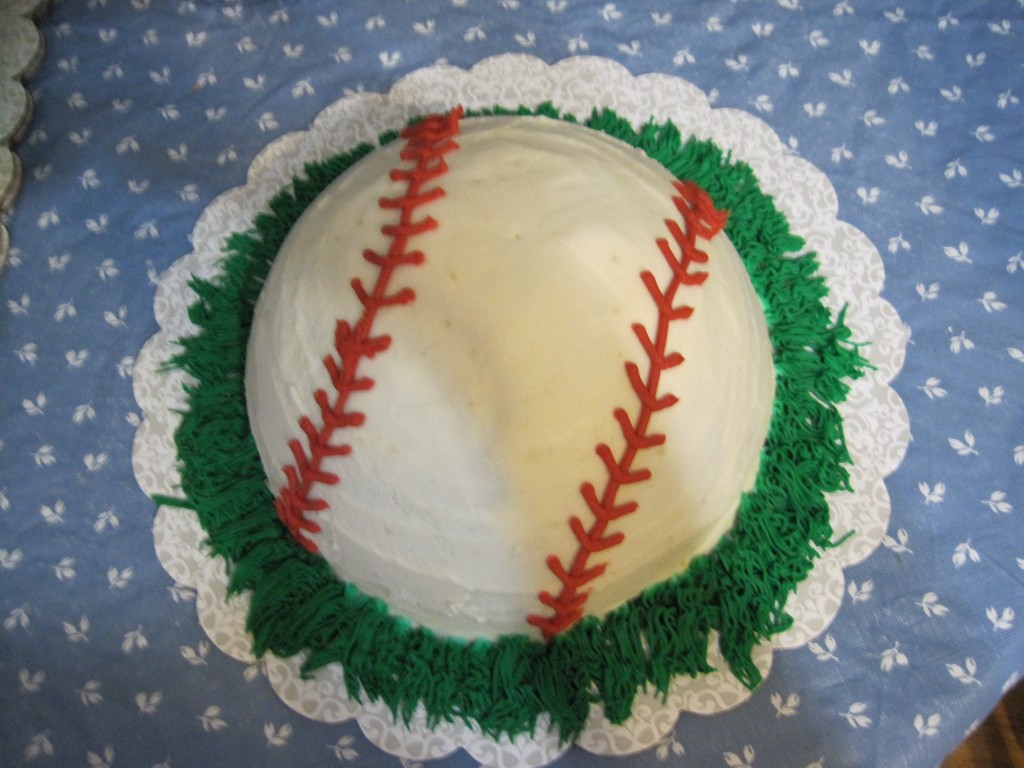 The cake was pretty basic. I used my handy Betty Crocker Bake 'n Fill dome pan to make the round shape. I covered with white buttercream and piped on the stitching of the baseball. The key to making this cake look realistic is to have the ball appear as if it is sitting on top of grass. To do this, I made green icing and used the #233 tip to pipe grass all around the ball. It doesn't have to be perfect. In fact, it looks better if it is a little haphazard.
The #233 tip is really useful. It looks like a thimble with many holes in the top. Basically, this allows many thin strings of icing to come out at once. This is great for making grass, hair, and even fur.