In my introductory post, I said that I make my cakes for family and friends and that I make them out of love. While that is mostly true, I have on occasion made a cake out of spite. I was asked by some  friends to make a Hello Kitty birthday cake for our friend Koji, who absolutely despises Hello Kitty. A few years ago, Koji dressed up as a Hello Kitty hunter for Halloween. This shows you his level of hatred towards this normally loveable Japanese character.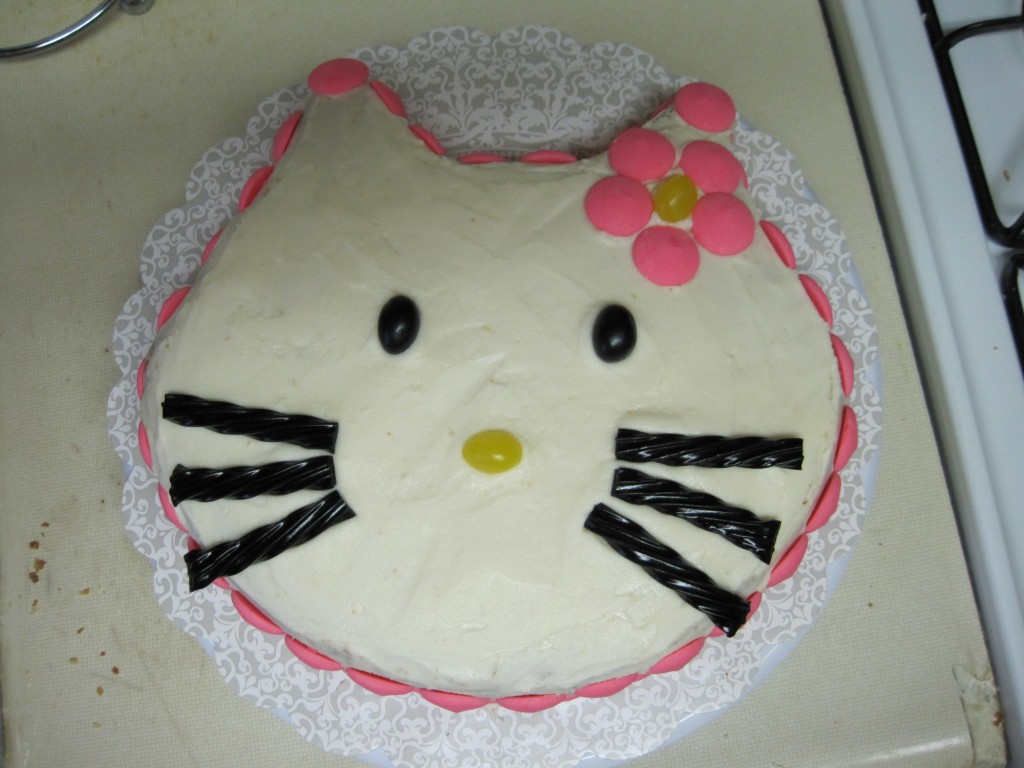 I made this cake by taking a 10-inch round cake, and shaping the top to have ears. First, I cut out the middle piece to make the ears and the top of the head. Then I made the curvature along the outer edges of the cake. A regular knife will do, but make sure your cake is on the dense side, rather than light and fluffy. It will hold up to cutting better.  Next I covered in buttercream icing and added the details: jellybeans for the eyes and nose and licorice for the whiskers. To make it even more girly, I added pink candy melts all around the side of the cake and made a flower for her ear.
The end result was a cake my friend was happy to stab as he served pieces to everyone.
(No Hello Kitties were harmed in the making of this cake).