The end of 2009 and beginning of 2010 was very bad for cake making. Between finishing experiments, writing my dissertation, defending, and revisions, I had no free time. Luckily, the series finale of LOST happened to be the day after my graduation. LOST was one of the best shows in TV history, and I just had to make a cake to mourn it's ending. It was one of the biggest projects I have done to date, and it took a few days. Here is what the finished product looked like: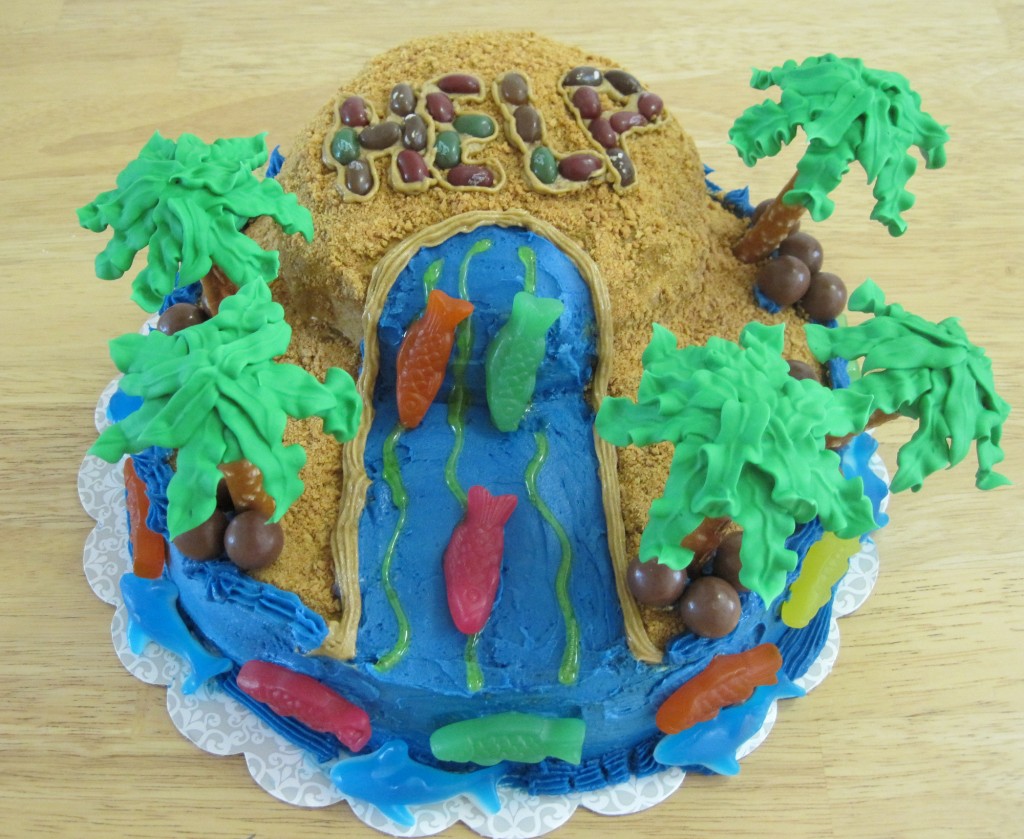 Since this was a complicated cake, I took a lot of intermediate pictures. I figured I would share the process.
The first thing I did was start on the palm trees several days before making the cake. I can't take credit for the idea…I modified this tutorial from bakedecoratecelebrate.com. Basically, to make the leaves curved, you have to make them on a curved surface. I taped wax paper onto several of those squeezy balls for used wrist strength. You know, the kind that have company logos that you take at conferences. I have a ton, so this worked well. Next, I made green royal icing and piped several interconnected leaves onto the wax paper using a #366 tip. I started at the center and radiated outward, making sure all the leaves touched at the center. I actually did two layers of leaves for added strength, but I did the second layer a day later after the bottom layer had dried. Once everything was dry, I carefully took it off the wax paper and flipped over. I added a mound of green royal icing to the underside with a #12 tip, and added a pretzel rod for the tree trunk. I let that dry another day, and then the palm trees were ready.
The cake was made with one 10-inch round cake, and one 6-inch round cake. I torted each cake, and added buttercream and fresh strawberries and bananas to the layers. I didn't add any between the two cakes, because I thought it was more structurally sound this way. Here are some pictures of what this looked like: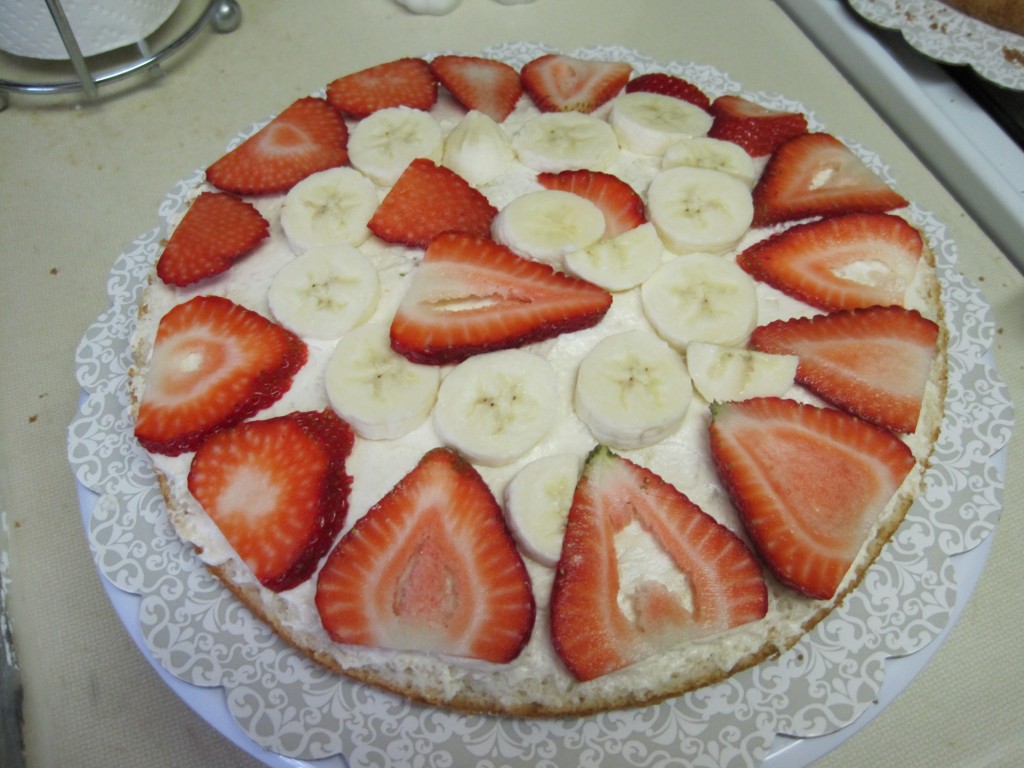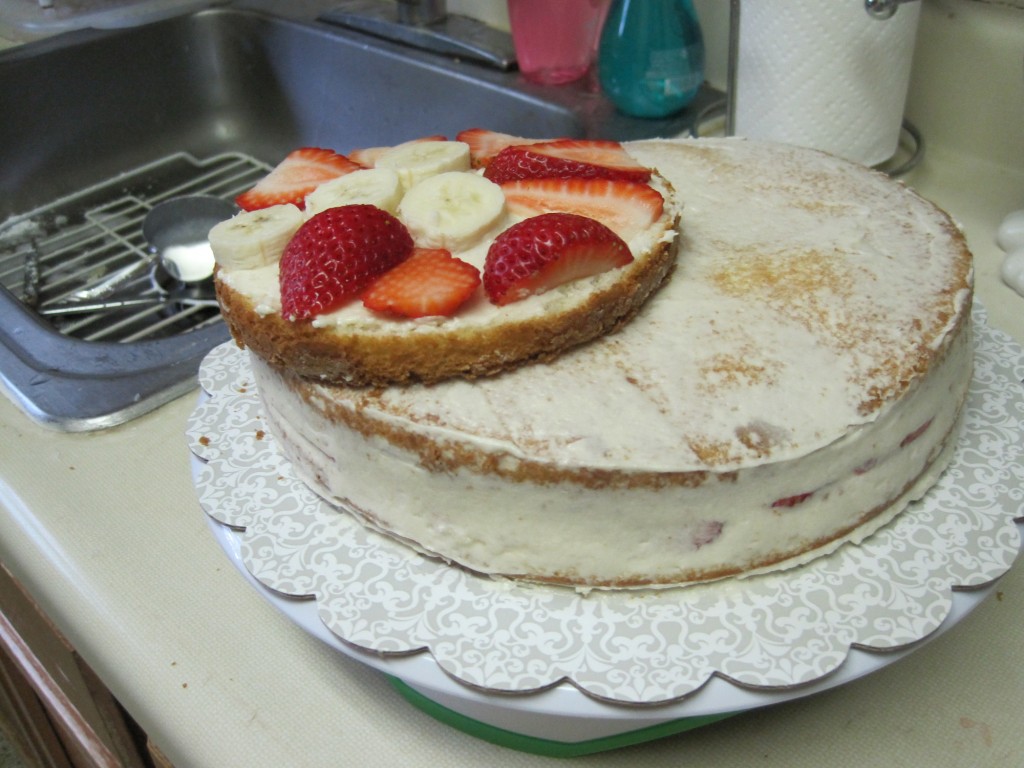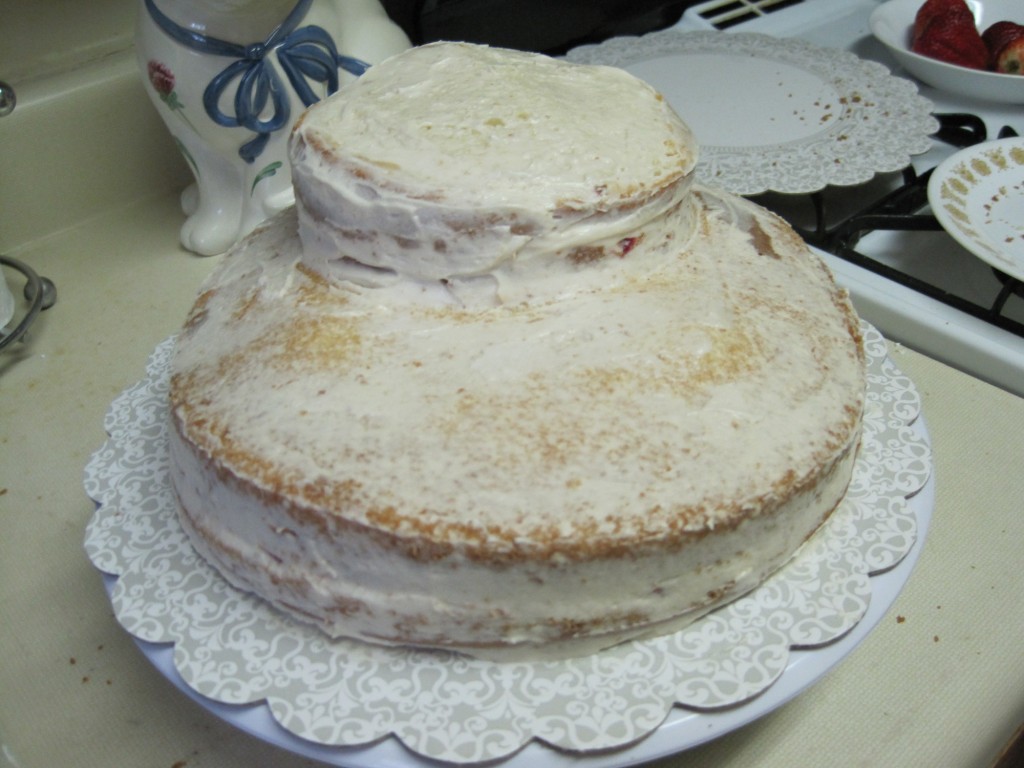 Next I made the beach with tan icing (add just a little brown to white buttercream) and graham cracker crumbs. And of course a LOST beach would not be complete without a jellybean help sign that could be seen by airplanes flying by.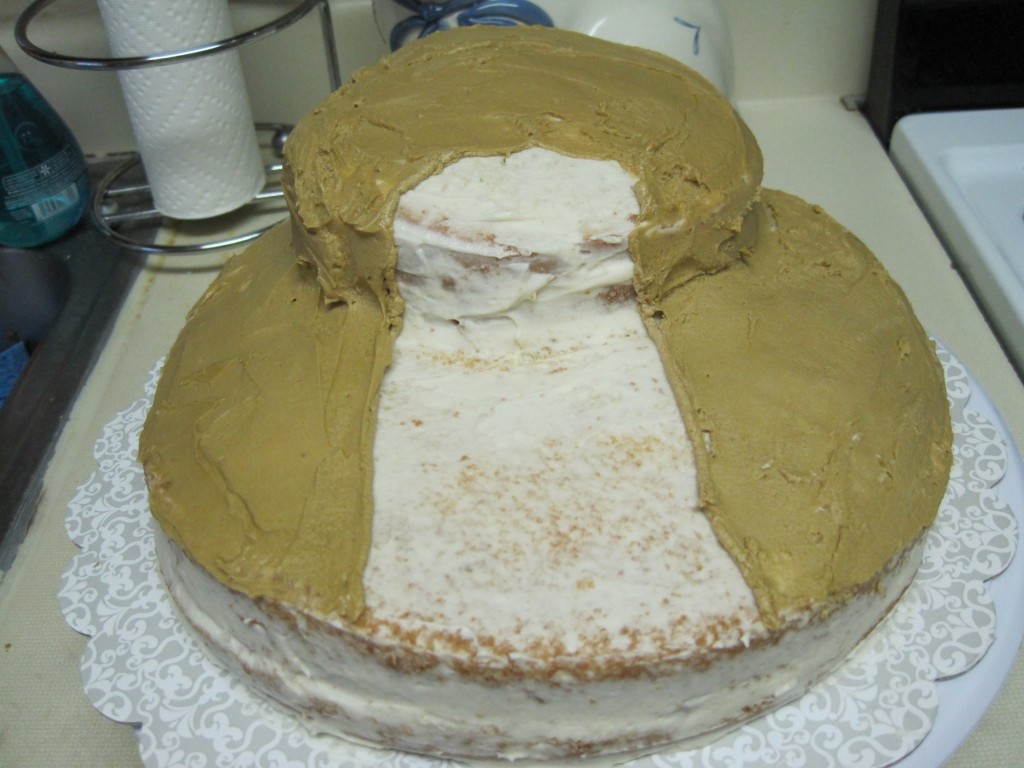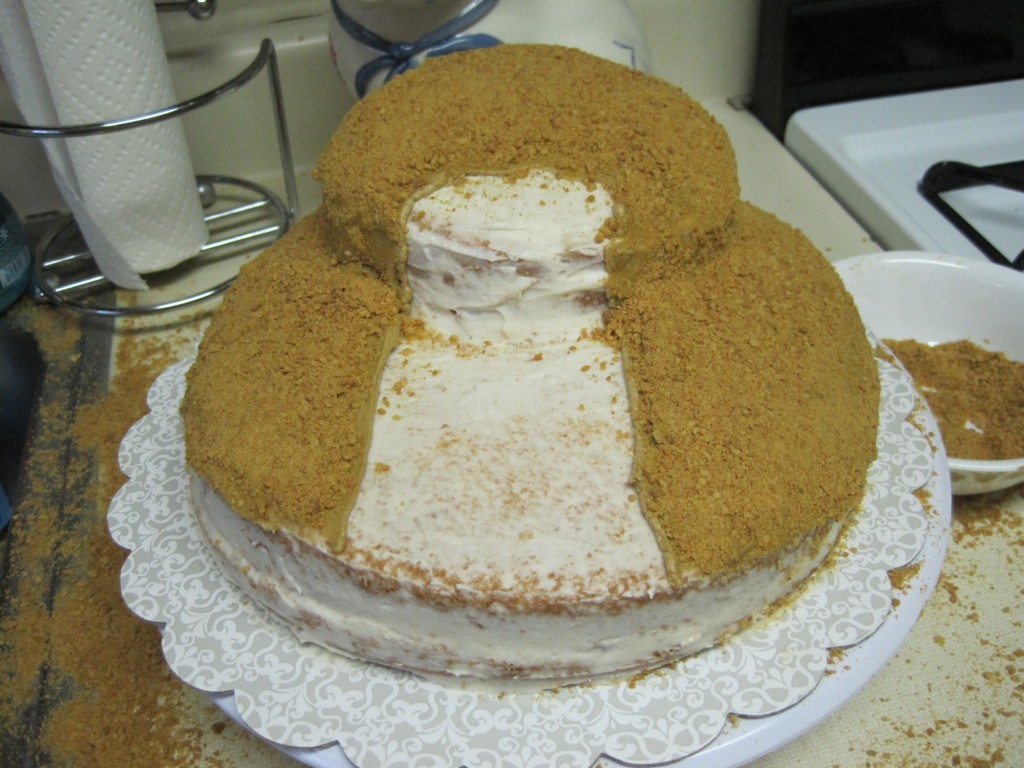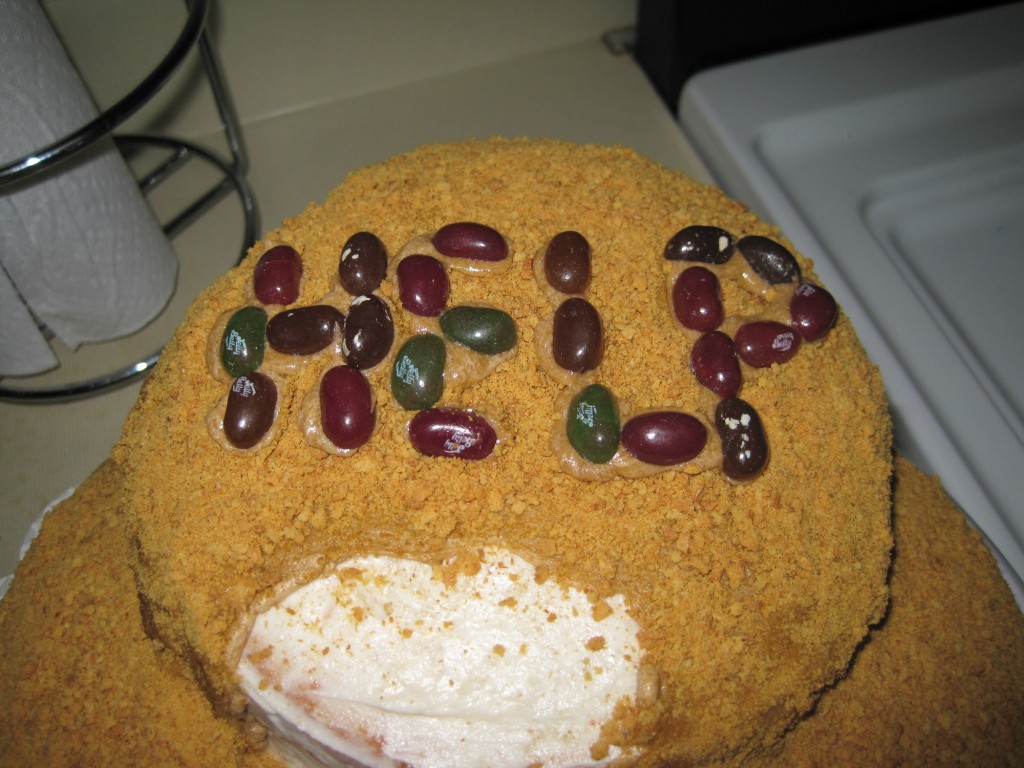 Next came the water, which was done with deep blue icing. I had leftover yellow piping gel from my Wilton class, so I used that to make some waves on the waterfall. Then I added Swedish fish, gummy sharks, palm trees, and coconuts (malt balls).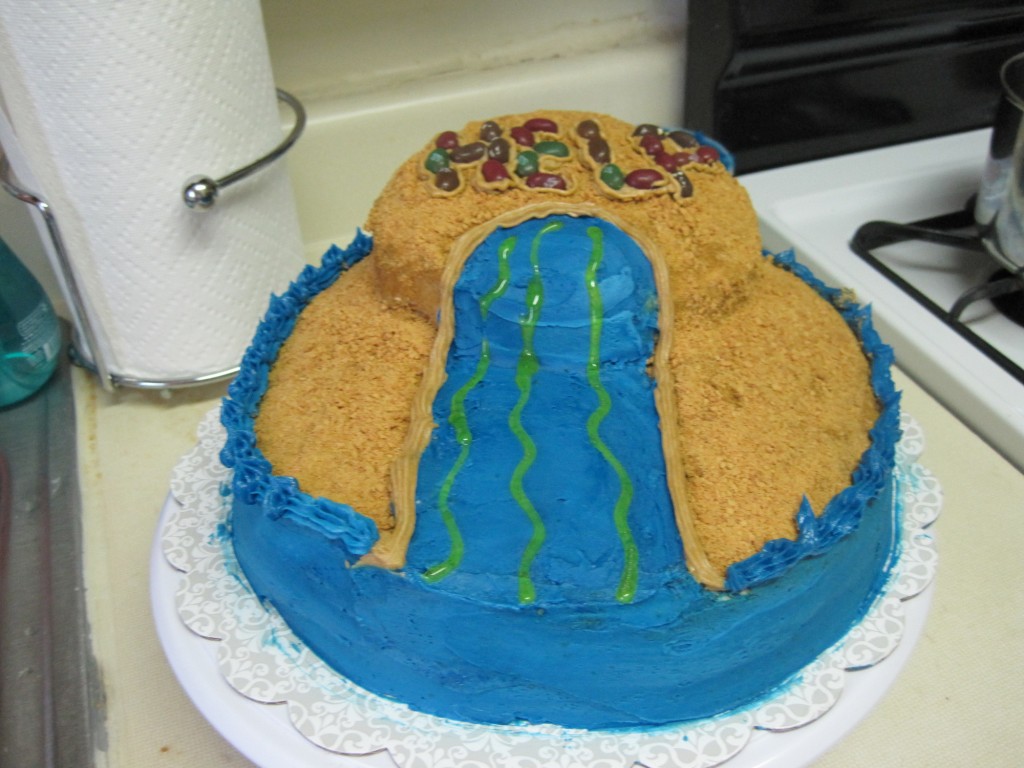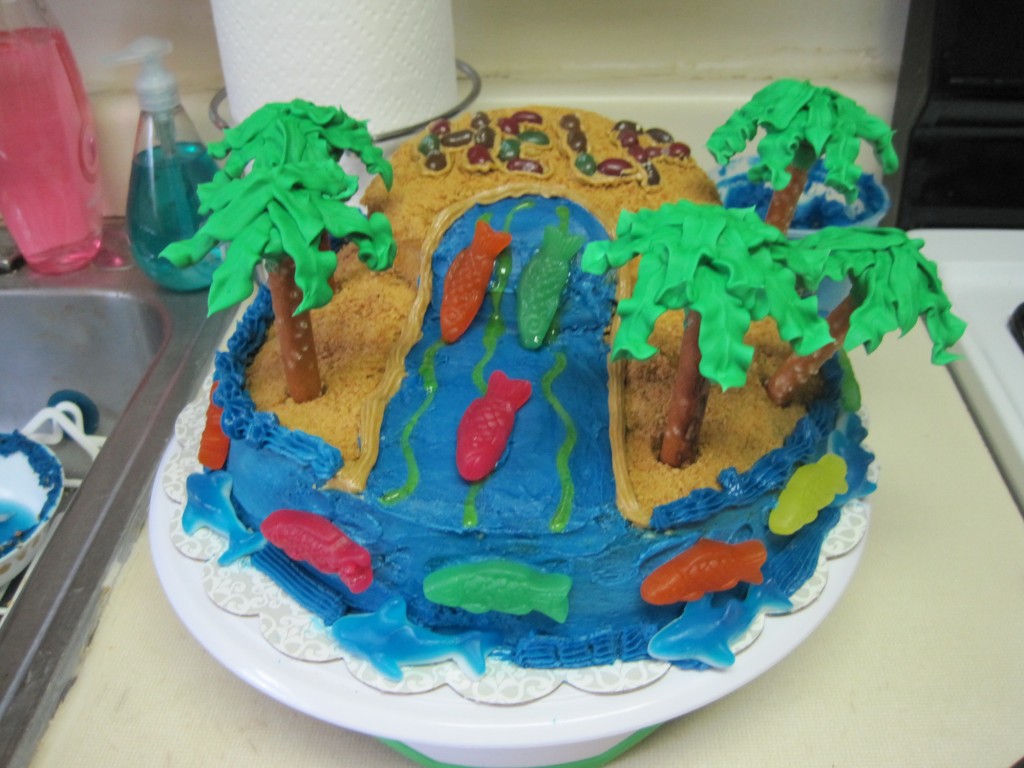 What I like most about this cake is that it is meant to be viewed at every angle, and every angle is a unique view of the island. So here are some alternate views to get a sense of the island in 3D.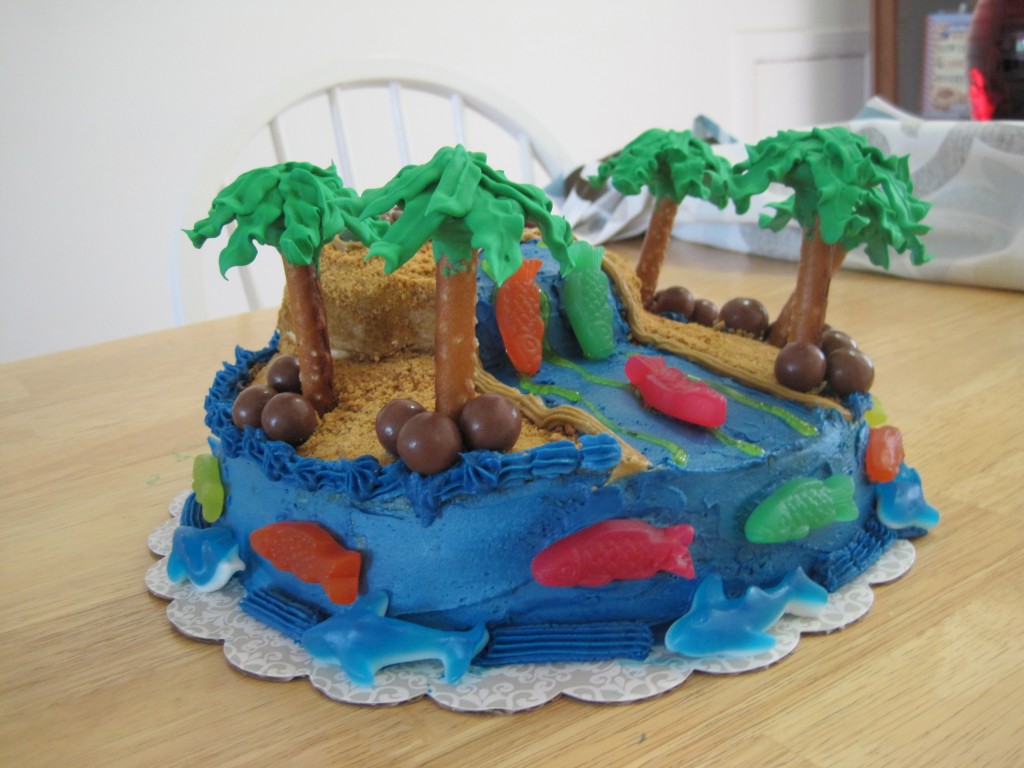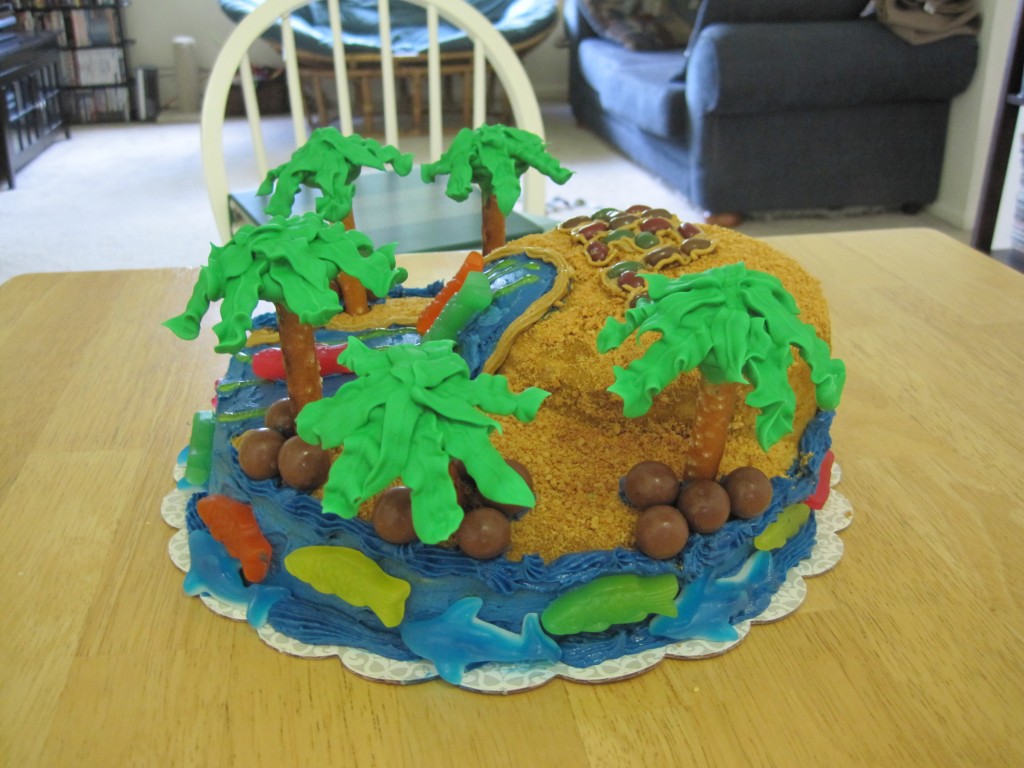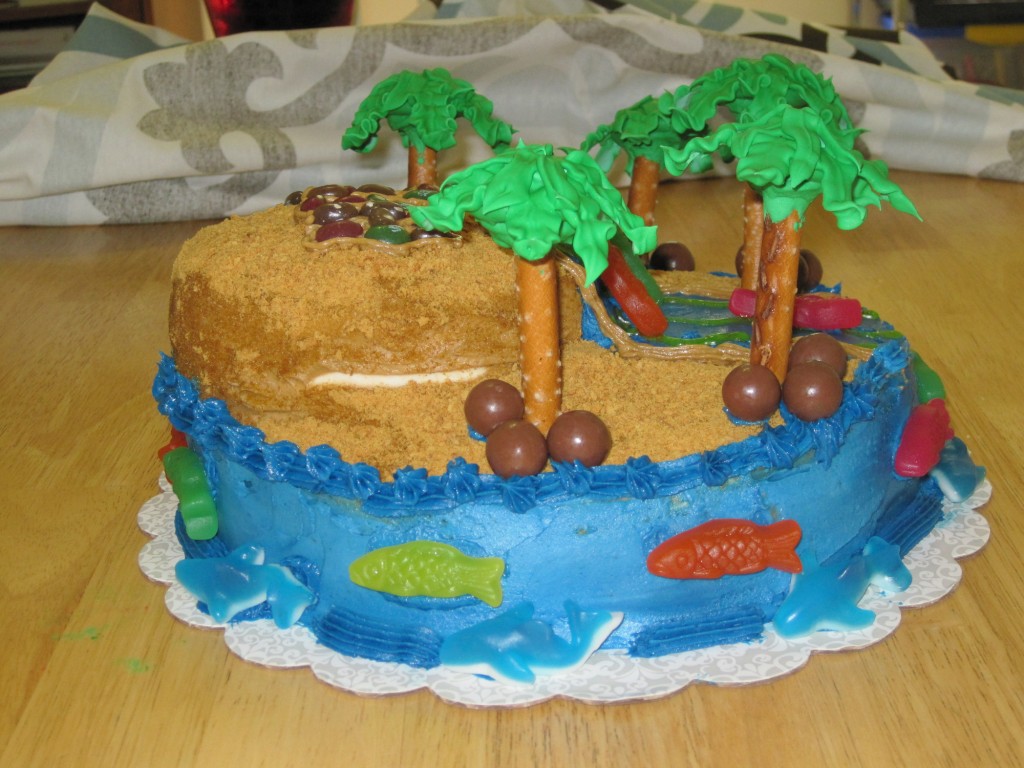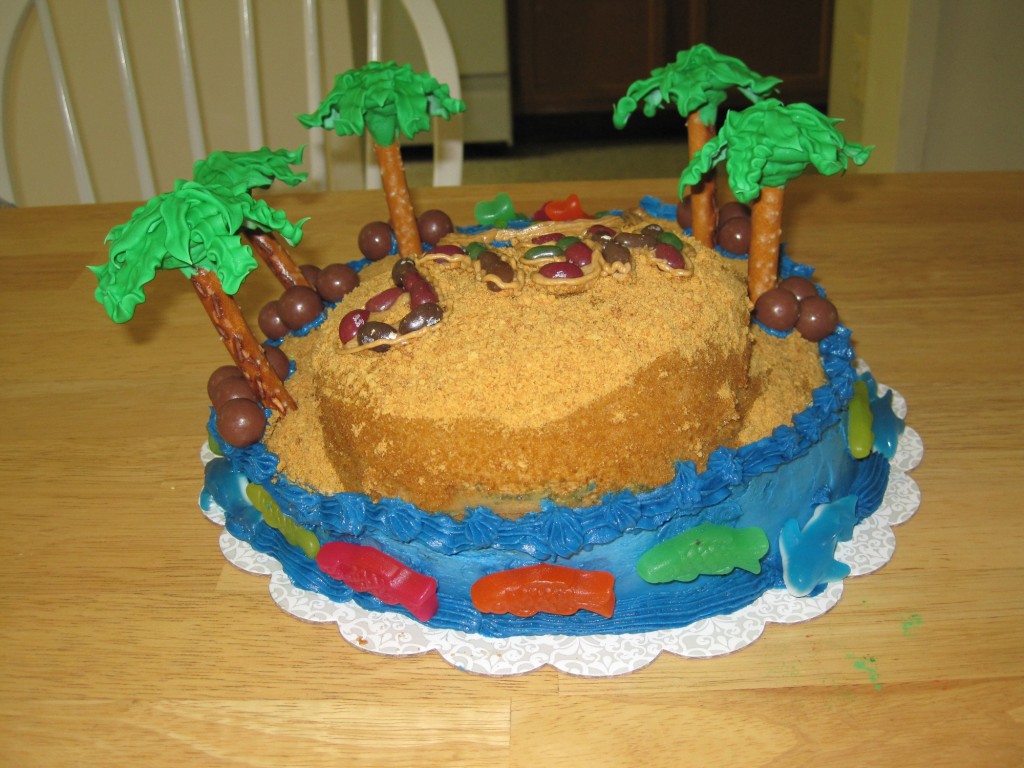 This cake definitely made a splash at the LOST finale with my friends. Plus, with the candy and different textures it was not only visually interesting, but it was also interesting to eat!