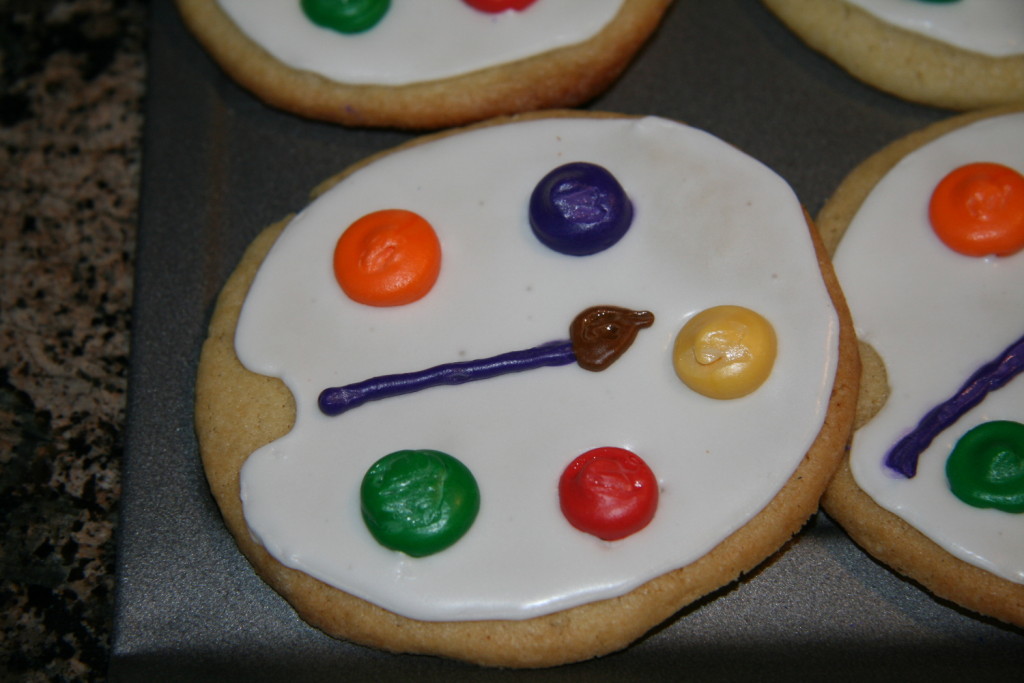 Here's another cookie post. I made these for my dental hygienist, who paints on the side and has given us some really beautiful artwork. He gave us this painting coincidentally on the same day that we put a bid in on our house.  And how it's hanging over our fireplace.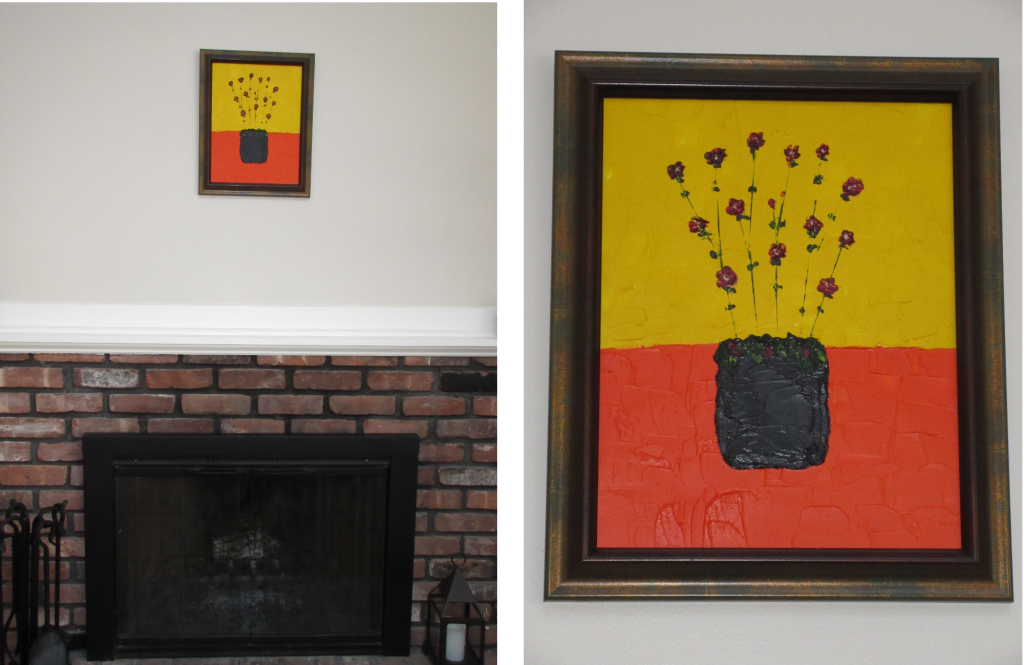 Since he shared his art with me, I wanted to share mine with him.
These were fun to make. I used a thicker layer of royal icing for filling in the palette by using Wilton tip #3, instead of my usual #2 tip. I still used the #2 tip for outlining the palette, though. For the paints, I used  a large tip (#11 or 12 will work nicely) and full strength icing. A more detailed tutorial on how to decorate sugar cookies (and also the recipe) can be seen here.