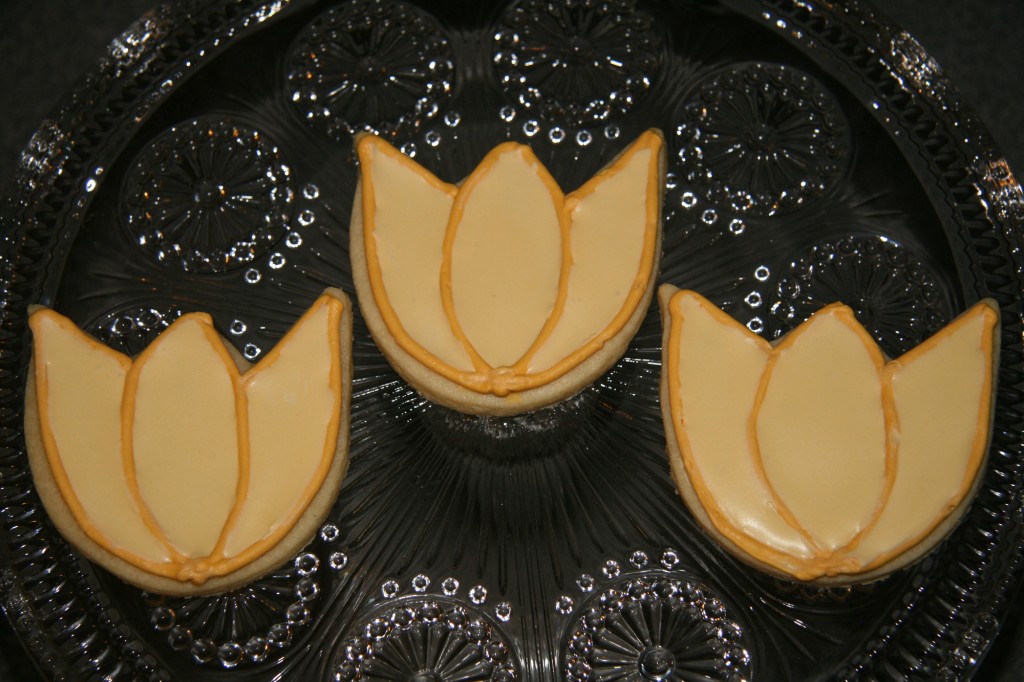 As some of you may know, I work part-time for the Parkinson's Disease Foundation (PDF) as their research grants manager. April is Parkinson's Awareness Month, so I thought I could use my baking skills not only to make treats for the office, but also to help raise awareness through blogging.
Parkinson's disease is the second most common neurodegenerative disease, and affects nearly 1 million people in the United States. It largely affects movement through the loss of brain cells that produce dopamine.  Symptoms include tremor, stiffness, slowness of movement, and postural instability. Parkinson's disease is progressive and there is no cure, although medication and surgery can help manage symptoms.
Below is a letter about Parkinson's Awareness Month and the Tulips Bloom in April program, in which your school can hold a fundraiser or an awareness activity for Parkinson's.
Other links:
To learn more about Parkinson's Disease and the work PDF does, please click this link
If you would like to make a donation, you can do so through this link
Okay, now onto the cookies!! "Why tulips?" you may ask… Read about the PDF tulip here.
I'll go through the technique first, and then give the recipe.
Basically, once you make the dough, chill for at least 2 hours before rolling it out. I prefer rolling it out on parchment paper. Make sure to lightly flour the rolling surface, the top of the dough, and the rolling pin. Once it is 1/4 inch thick, you can cut out your cookies. I used a 3-inch tulip cookie cutter.

Place on a parchment paper lined cookie sheet and chill in the fridge 10-15 minutes before baking, so the cookies do not spread too much. Between batches, cool the cookie sheet and then chill in the fridge before placing the cookies on the sheet. Then chill again for 10-15 minutes before baking. And so on…
Once the cookies are done, outline the shape with royal icing that is fairly stiff, but still thin enough that you can easily trace the shape of the cookie. Let the outline dry completely before flooding the cookie with royal icing.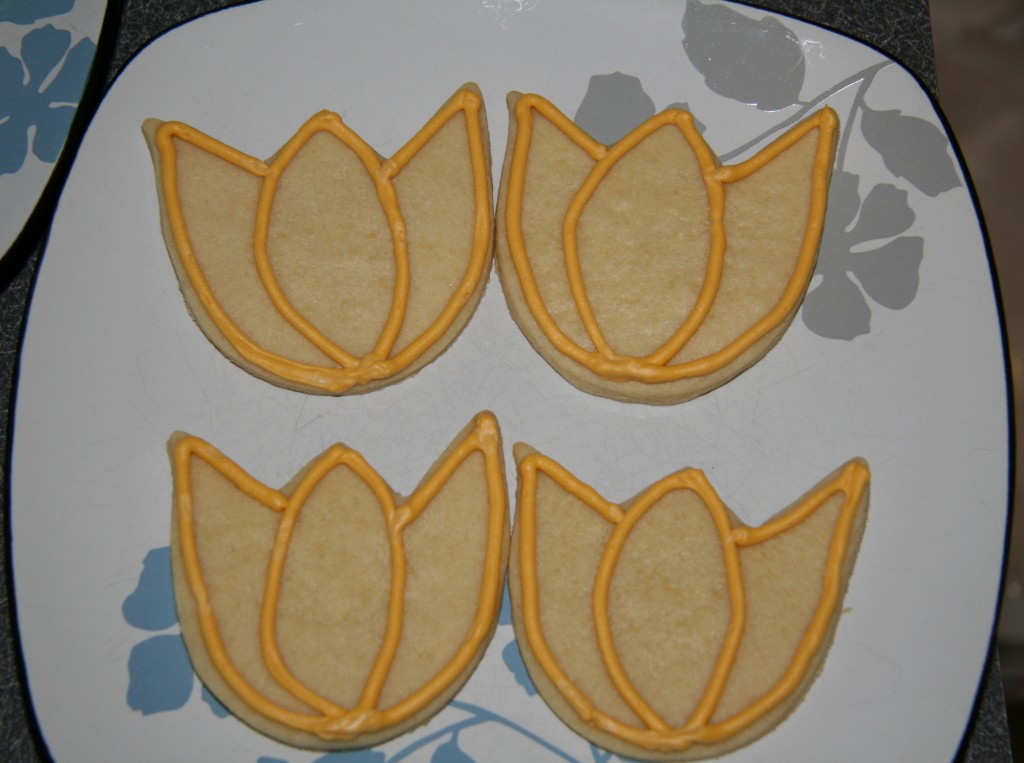 To flood the cookie, add enough water to the royal icing so that it flows freely from a spoon.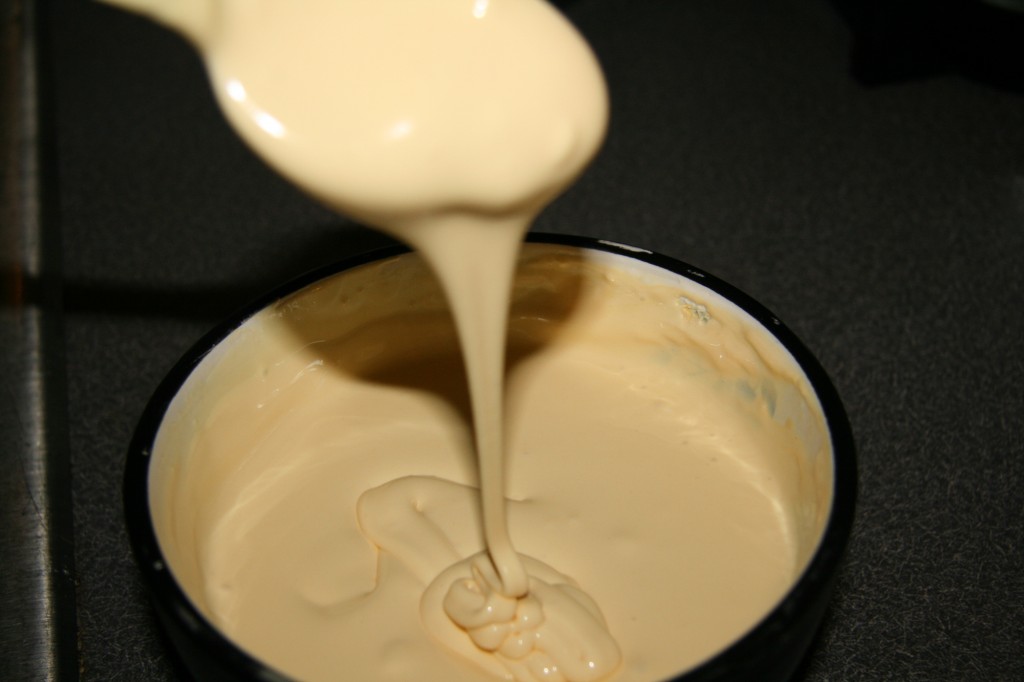 Using a knife, place some of the royal icing onto the cookie and then use a toothpick to fill it in completely. While working with the royal icing, keep a damp cloth over the bowl so it does not dry out.
Sugar cookies (from Dorie Greenspan via Brown Eyed Baker)
Ingredients
2 cups all-purpose flour
1/2 tsp salt
1/2 tsp baking powder
10 TBSP butter, room temperature
1 cup sugar
1 large egg
1 large egg yolk
1 tsp vanilla
Instructions
In a large bowl, sift together the flour, salt, and baking powder
In a mixer with a paddle attachment, beat the butter for 1-2 minutes until smooth.
Add the sugar and beat another minute until it is pale and creamy.
Add the egg, egg yolk, and vanilla, and beat until it is incorporated. Gradually add the flour mixture
The dough is best if it is not over worked, so at the end you should turn off the mixer and mix by hand using a rubber spatula.
Divide dough into 2 portions and flatten each into a disc. Wrap with plastic wrap and chill for at least 2 hours.
Once cookies are cut, bake at 350 degrees for 10 minutes.
For the royal icing, I used this recipe and added 1 tsp vanilla.