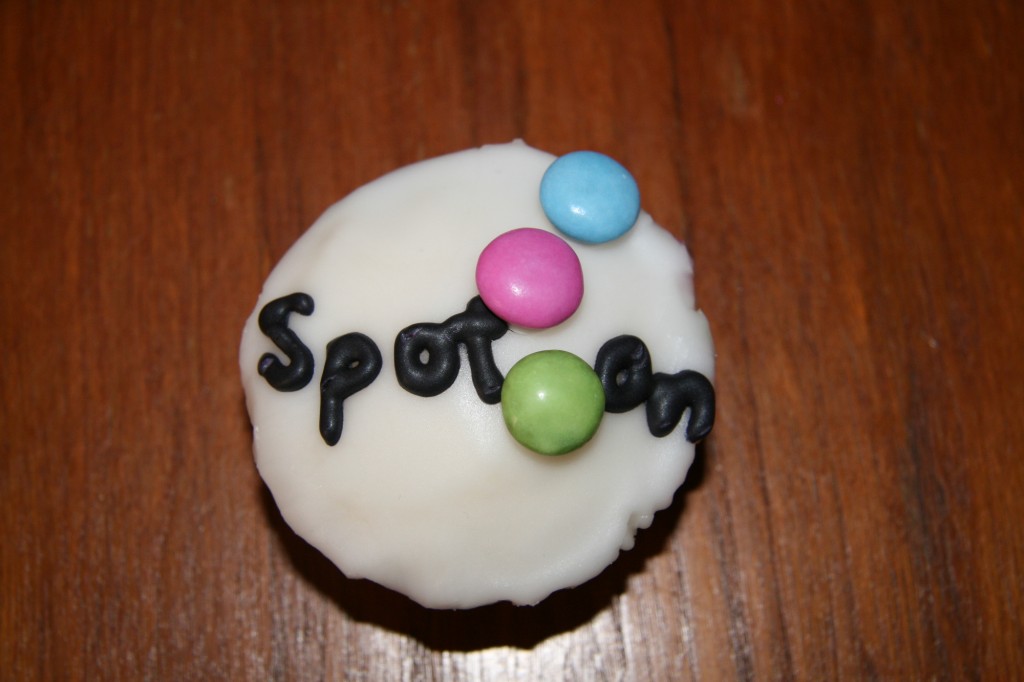 You may remember several months ago I was hired to make cupcakes for SoNYC's first birthday (SoNYC stands for "Science Online NYC", a monthly discussion series run by Nature and Rockefeller University that I attend). Last month, SoNYC re-branded itself as Spot On, which stands for the three areas of science we discuss: science policy, outreach, and tools online.  To celebrate this change, they asked me to make cupcakes again, with their new logo:

Since the logo was especially large, I decided to do something different, and span it across 4 different cupcakes. This way, instead of having 5 dozen cupcakes all exactly the same, there were 4 different designs to choose from.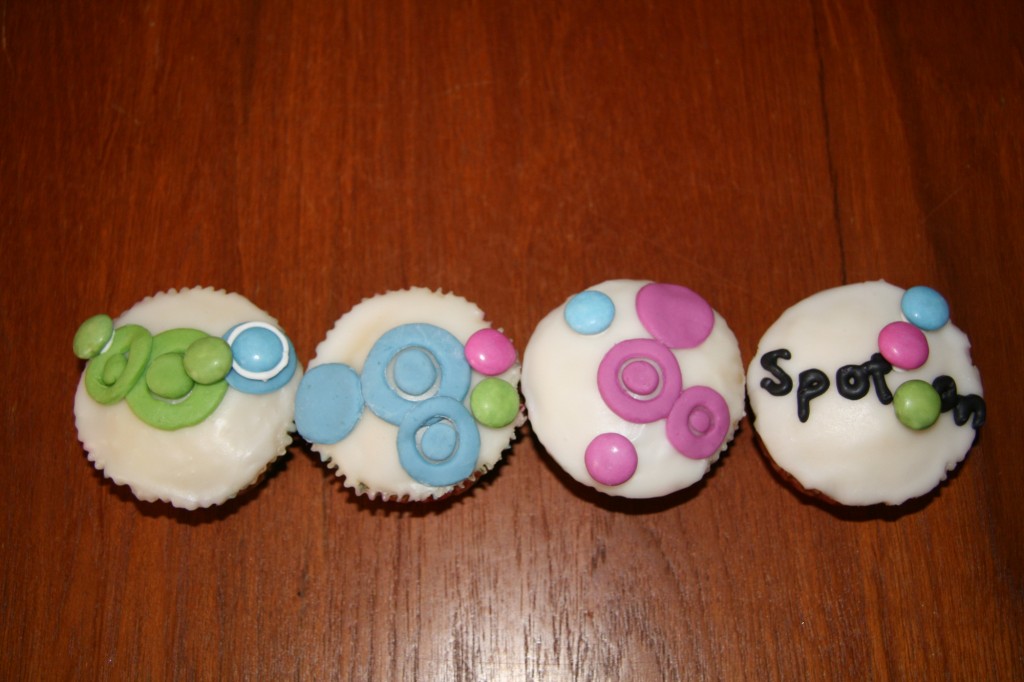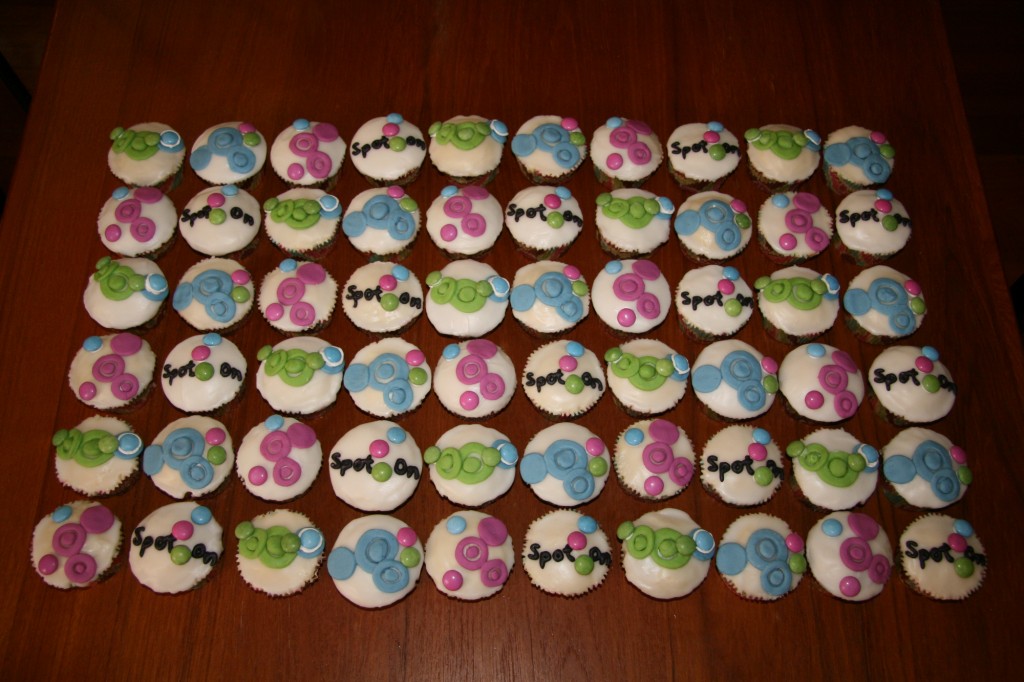 While Spot On (and SoNYC) meetings take place in NYC, the flagship conference takes place in London. One of the Spot On organizers, who is based out of London, brought back Smarties candies for me to use in the cupcakes. I thought this was so cool, because Smarties in the UK are totally different from Smarties in the US. Smarties here are these tart, chalky candies that look like aspirin. Smarties in the UK are almost like m&ms, but they have a unique taste. The pink, blue, and green Smarties were the best colors to capture the logo, so I just matched my fondant colors to the candies. The cupcakes were vanilla buttermilk, and the splash of chocolate from the Smarties was a great combination.