A few weeks ago, I was reading People Magazine's holiday issue, and saw a page on Christina Tosi's ideas for making fancy frostings. I don't know who this chic is, but she's an absolute genius! She suggested adding instant coffee powder to buttercream frosting to give it a cafe au lait flavor. What a great idea! Since classic buttercream is so sweet, I'm always looking for ways to flavor it without adding more sweetness. She had her own recipe, but I decided to experiment and just add it to my own favorite buttercream recipe.
Since this was just an experiment, I decided to make a small batch. A couple of years ago, my sister-in-law brought back some Juan Valdez freeze dried coffee from Columbia. I figured it would be the perfect java kick for my frosting. We had never opened the jar, and I was very curious about the taste.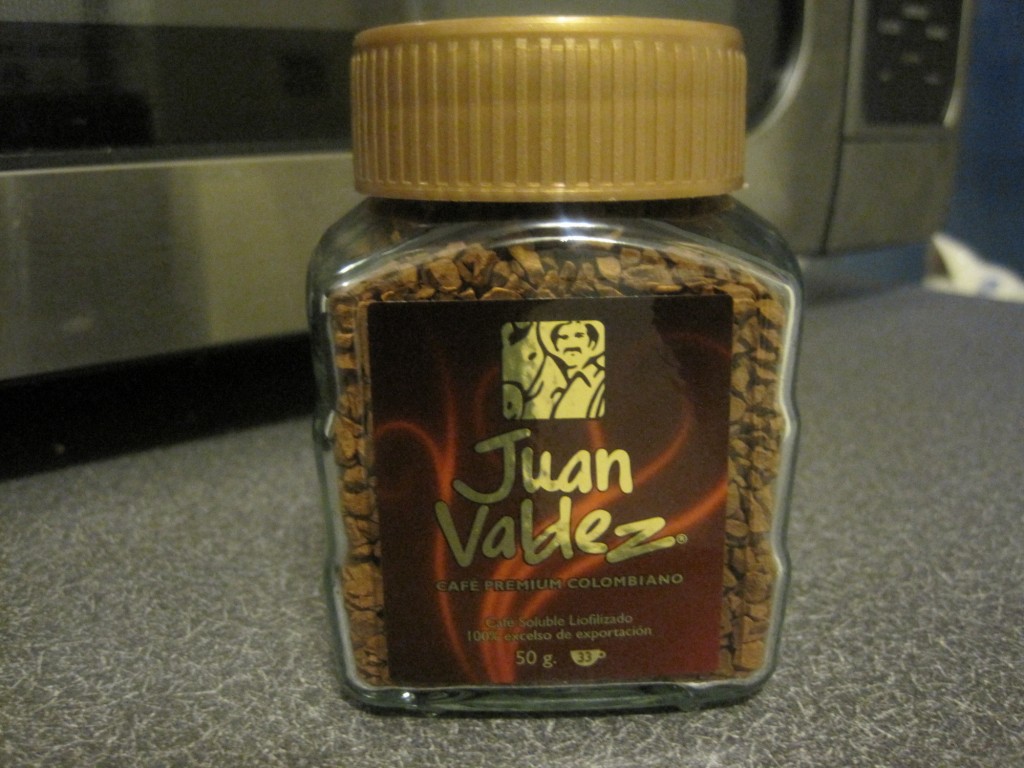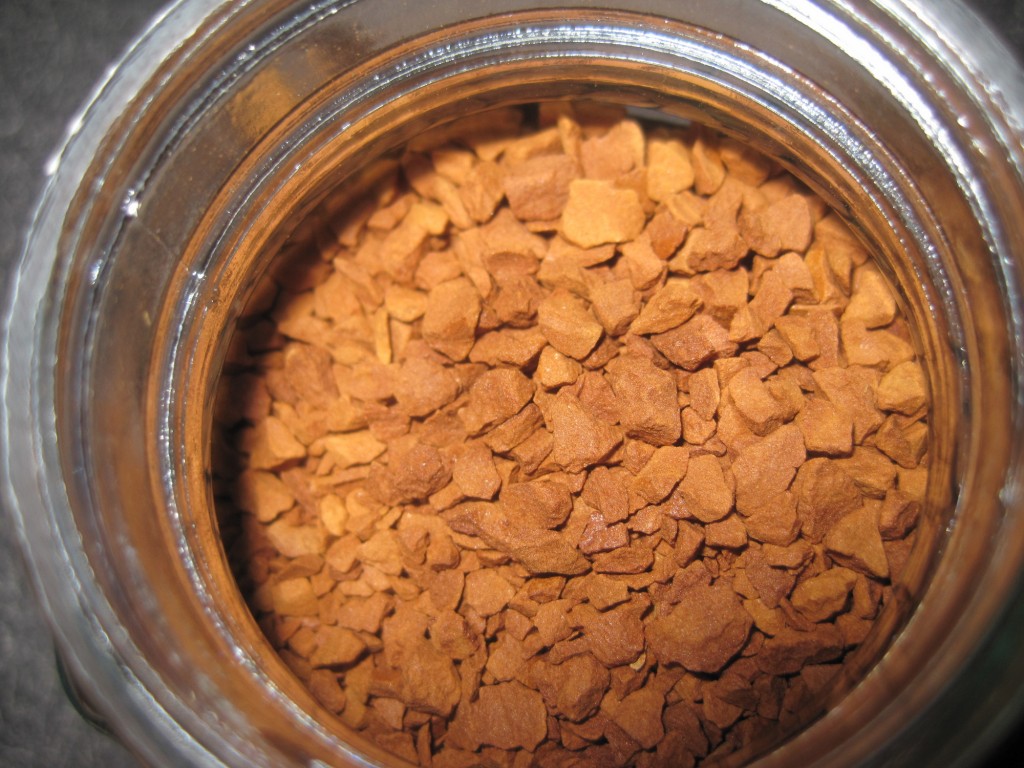 As you can see, the coffee granules are quite big. I decided to taste one alone, and boy was it strong! Not only was it strong, but it was BITTER! I knew I would end up with the perfect coffee frosting…nice coffee flavor and just the right amount of sweetness.
To get a fine powder, I took a few spoonfuls of the granules and placed them in a ziploc bag. Then I hammered them with a meat tenderizer until they were all broken up into a uniform powder. I decided to make 1/4 of a batch of buttercream frosting (1 cup of confectioners sugar, 1/4 cup butter, 1 TBSP milk, 3/4 tsp vanilla).  I started with 1 teaspoon of coffee powder to see how the whole thing tasted.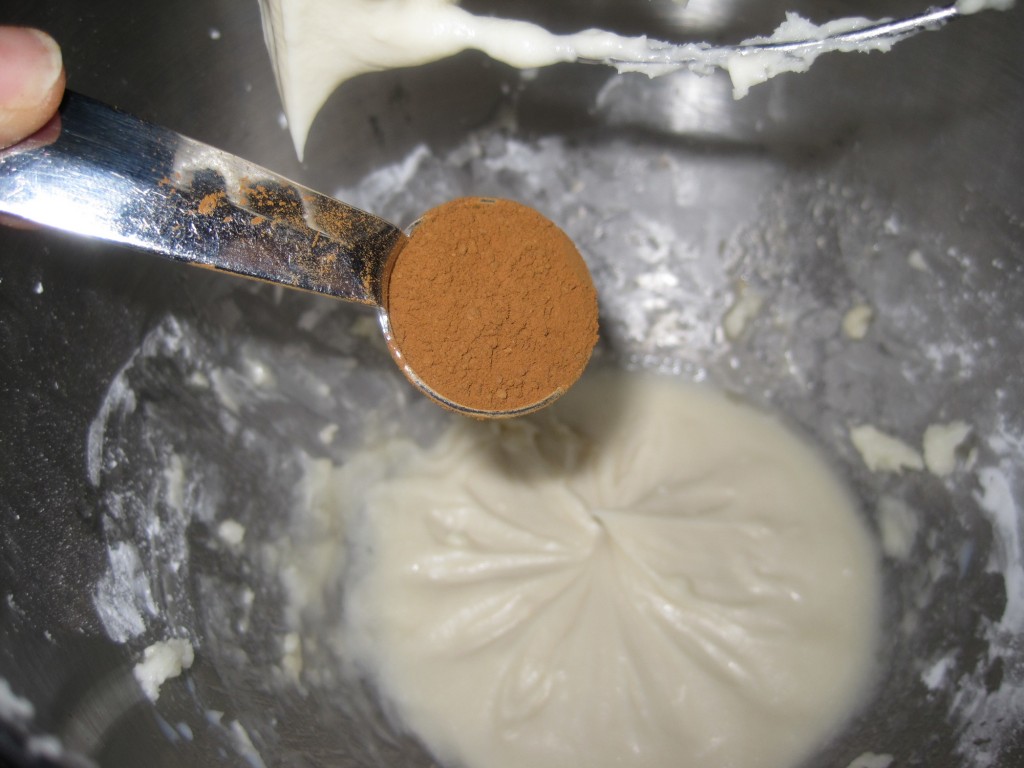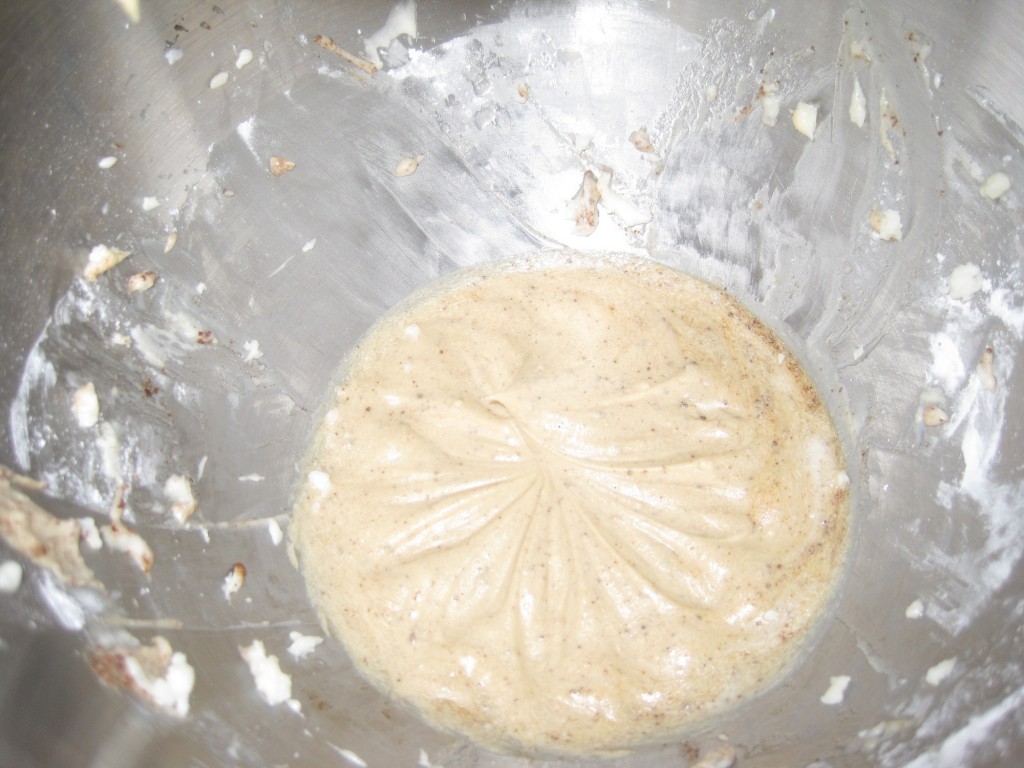 The result was actually perfect…a nice light brown frosting with coffee bits incorporated throughout. It tasted great! It had a full coffee flavor with just an undertone of sweetness from the buttercream. This frosting goes especially well with chocolate cake. For bigger batches, I would use 1 tsp of coffee powder for every cup of confectioners sugar that is used. So 2 tsp coffee powder for a 1/2 batch and 4 tsp for a full batch. Here is the recipe for a full batch:
Coffee Buttercream Frosting (modified from a recipe that appeared in People Magazine
Makes about 3 cups of frosting
Ingredients
1 cup unsalted butter, softened
4 cups confectioners' sugar, sifted
3 tsp vanilla extract
3-4 TBSP milk
4 tsp instant coffee powder
Instructions
Cream room temperature butter with a hand mixer, the paddle attachment of a stand mixer, or a wooden spoon until smooth and fluffy. Gradually beat in confectioners' sugar until fully incorporated. Beat in vanilla extract. Pour in milk and beat for an additional 3-4 minutes. Add in the coffee powder and beat for another minute or two.