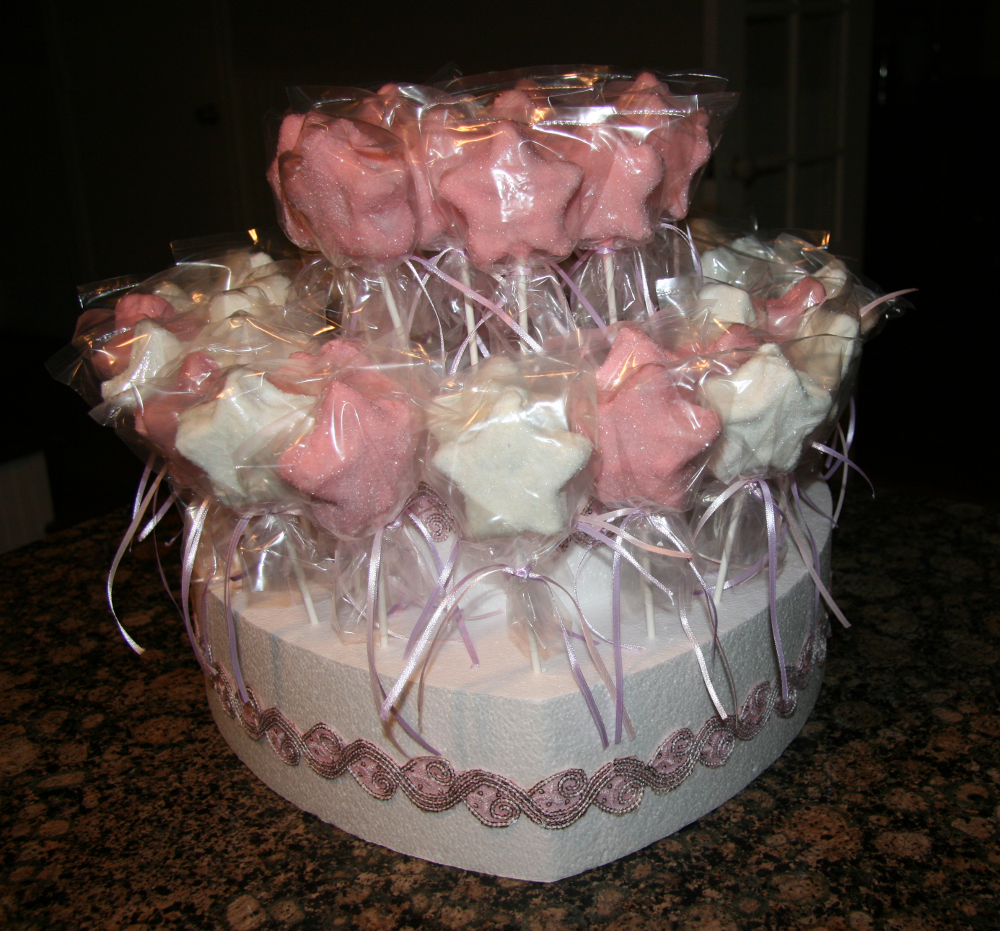 I haven't been hired for a baking job in a while. But to my surprise, I was contacted a few weeks ago by a friend of my sister-in-law. She wanted me to make cake pops for her daughter's first birthday. The catch? She wanted start shaped ones to look like a fairy wand. I had never made shaped cake pops before, but I was up to the challenge. I even practiced making some tulip shaped cake pops, which I brought to work for Parkinson's Awareness Month.
I've made cake pop displays before that look like wedding cakes, but this time I tried using heart-shaped cake dummies, since this was a little girl's birthday party. The top-down view is so cute!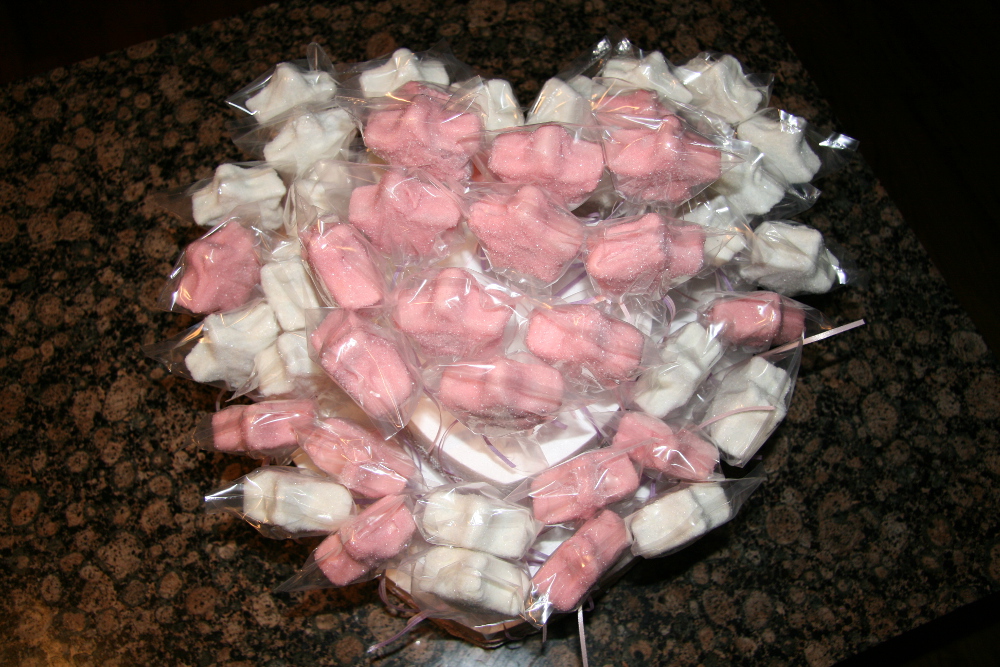 I found this adorable trim at M&J trimming in the city, and I thought it was just perfect.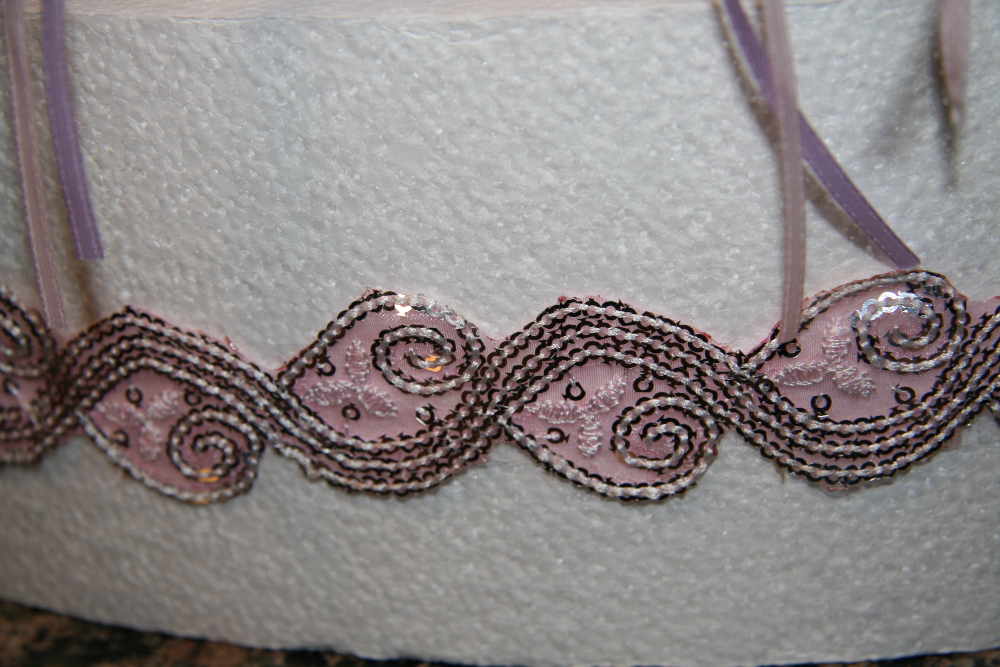 I used sanding sugar to make the pops sparkly. Each pop was bagged individually and tied with pink and purple ribbon.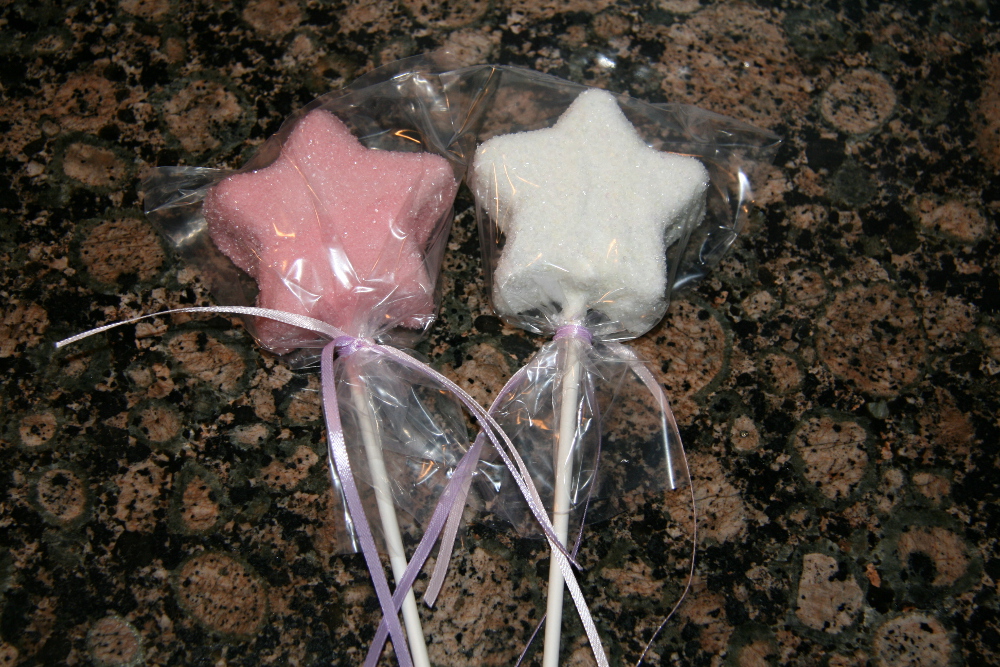 I was really happy with how these came out. And now I'm totally inspired…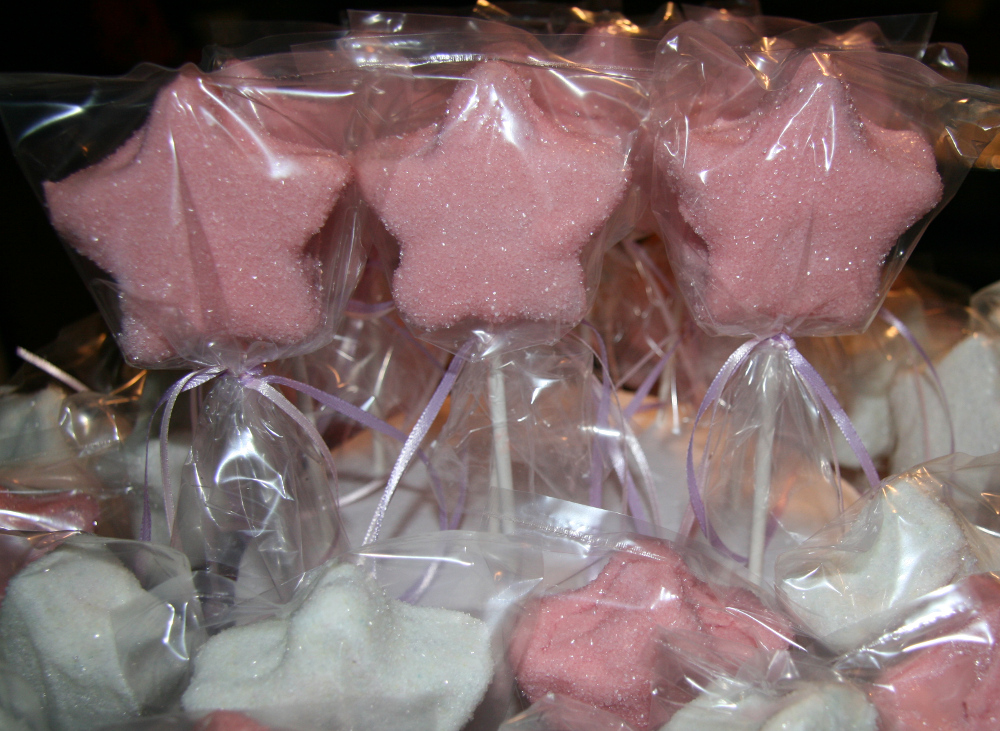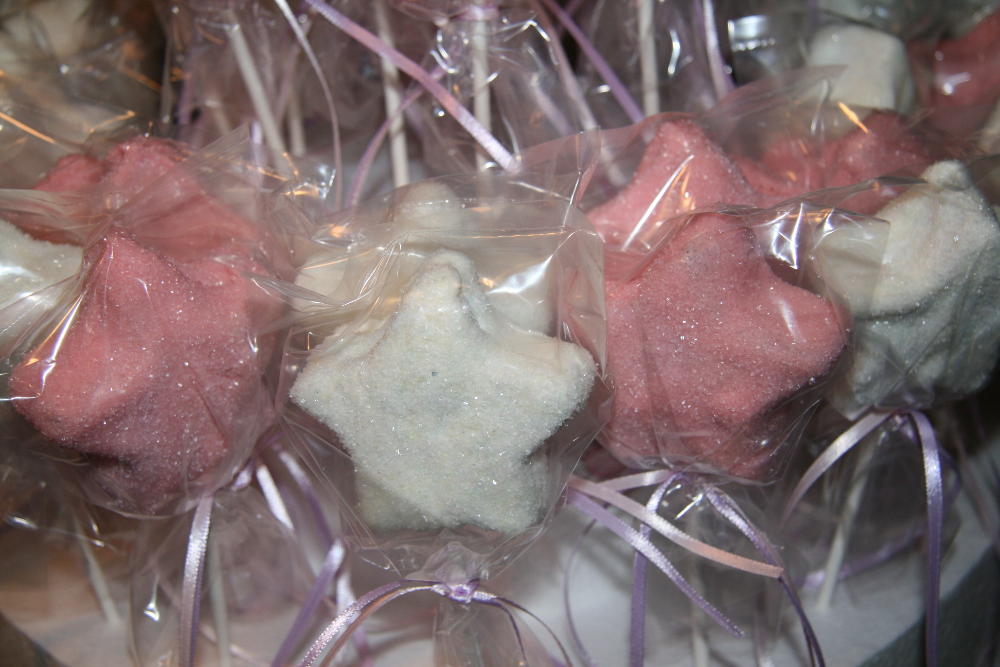 I need to find other shapes I can make!