Usually, people ask me to make them cakes. They don't usually ask me to help them in making cakes. But I was very excited when my friend Giselle asked me to help her make this ankylosaurus cake for her boyfriend. She found the cake, along with directions on how to make it here. Keep in mind, that the original cake design was intended for a grandson's birthday, whereas here, we were making it for a 27-year old grown man! But honestly, he was as excited to see the cake as any kid would have been. It was actually the best response EVER! We named the cake "Fudgy the Dinosaur", because Justin usually gets a Fudgy the Whale cake for his birthday (plus with all the chocolate frosting we used, this cake definitely was fudgy!).
We followed the directions almost exactly, except for using one less cupcake in the tail, and using the Wilton Sports Ball Pan Set for the head.
Here is what you will need to create your own Ankylosaurus:
3 cakes in graduated sizes (6, 8, and 10-inch diameter works well)
11 mini cupcakes
4 regular sized cupcakes
1 half of the Wilton sports ball pan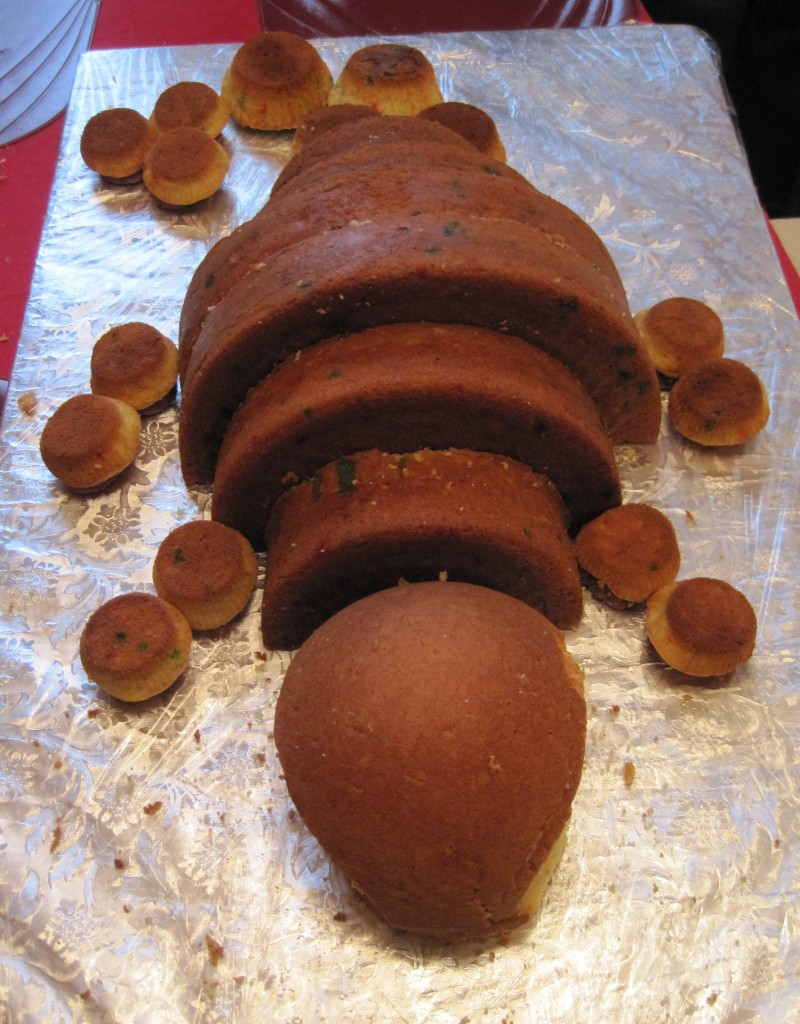 To shape the head and make it less round, we used a jack-o-lantern carving tool.
Once you lay the cake pieces in the correct configuration, place frosting on the bottom of each piece to glue it in place. Then start spreading frosting on the cake, especially filling in the spaces between the graduated cakes. You want there to be a smooth transition between the cakes. All in all, we made 12 cups of frosting for this cake.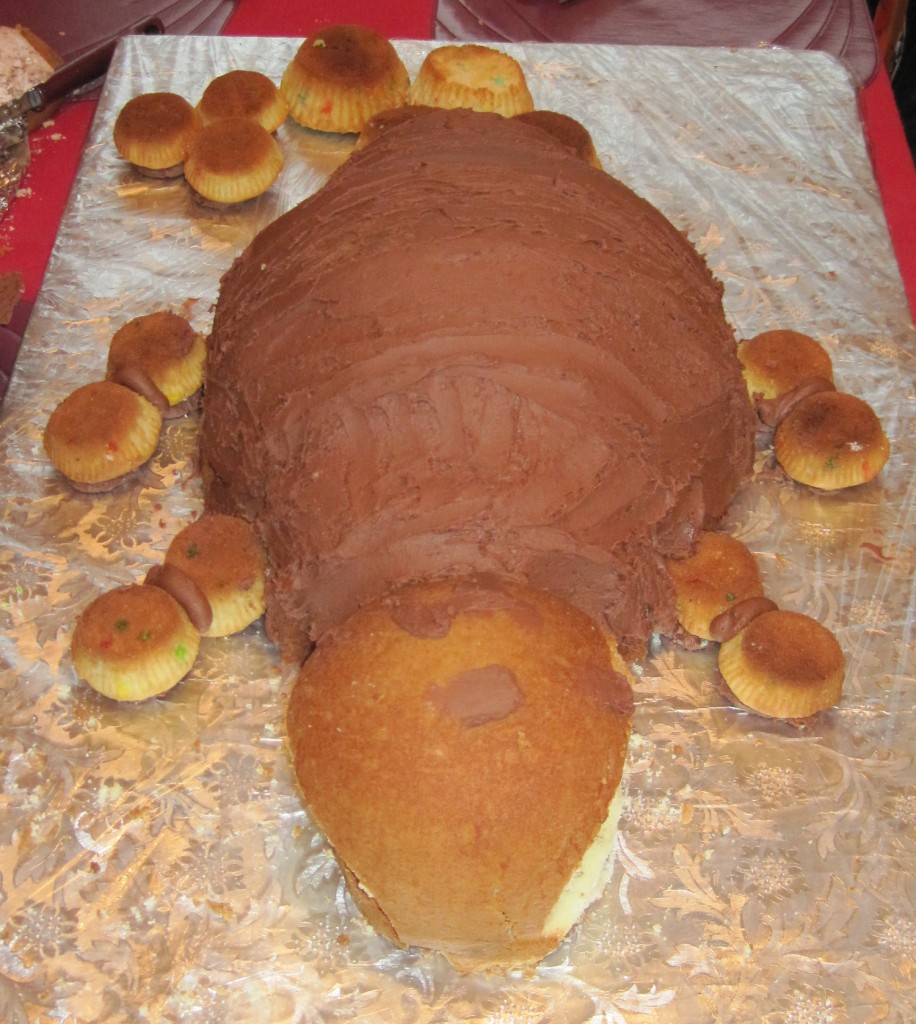 Once all the spaces have been filled in, spread frosting over the entire cake to cover. He will start to look more like a dinosaur and less like an armadillo as you do this.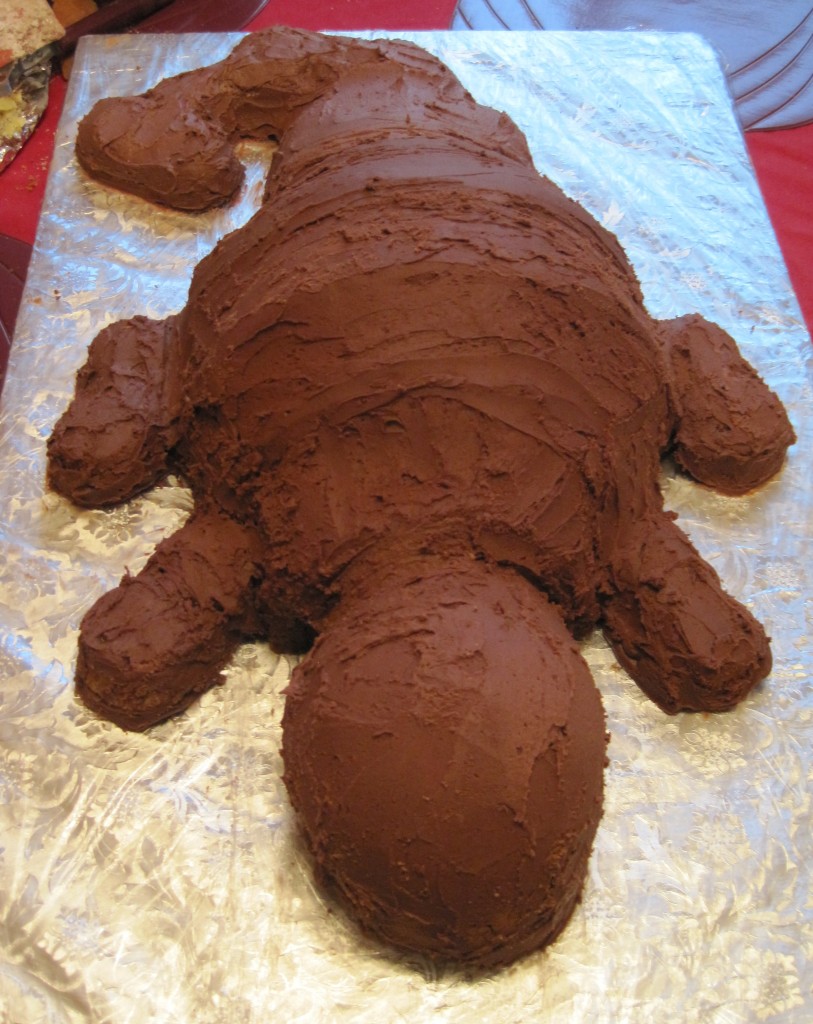 To smooth out the frosting, my favorite trick is to dip a spatula in HOT HOT water (you can actually boil it and it works great). Wipe the spatula dry and then gently spread across the frosting to smooth it. Repeat until the entire cake is smooth.
Then we added Hershey's kisses and Milky Way minis for the scales, and he really took shape. Giselle found these great Wilton Candy Eyeballs that worked perfectly! Use a small bit of frosting to glue the candy to the cake.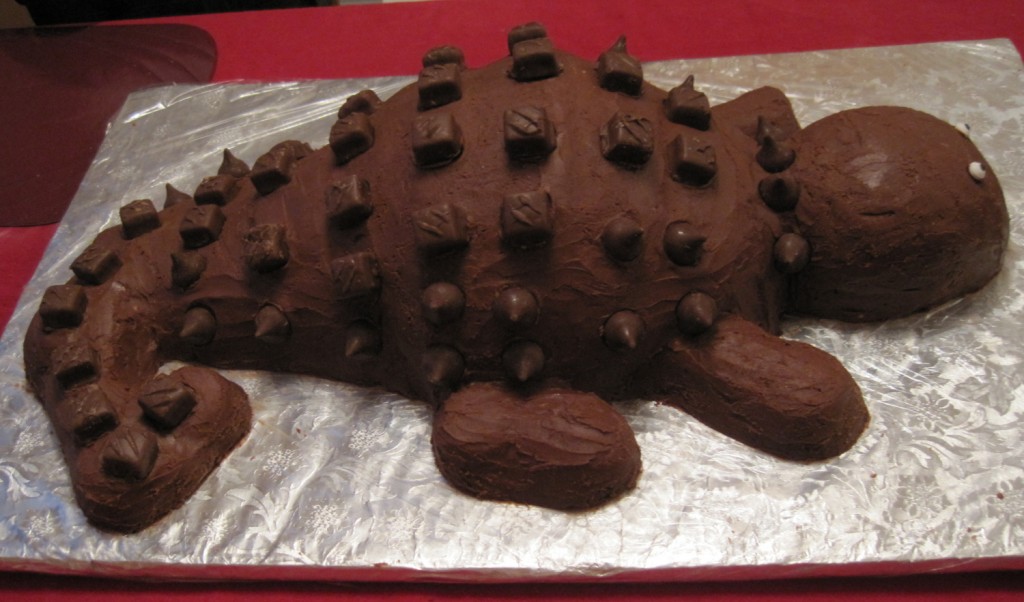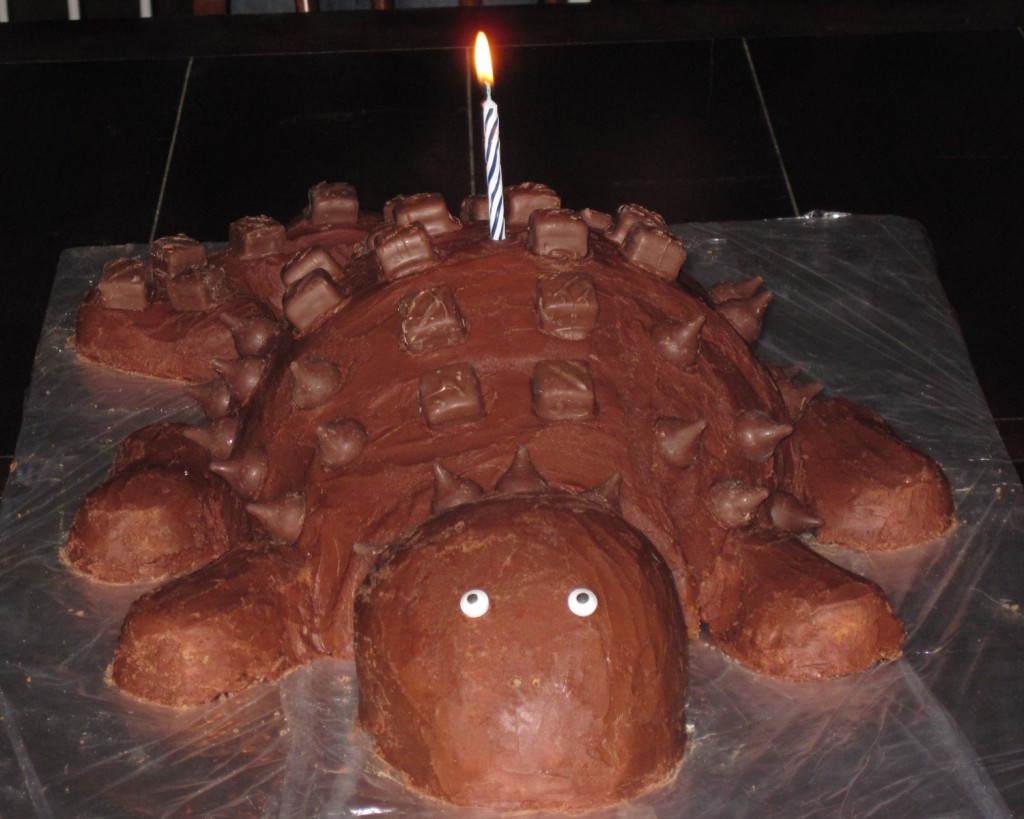 Happy Birthday to Justin, and Happy New Year to all of you! May your New Year be filled with fun cakes and wonderful reasons to celebrate with cake!