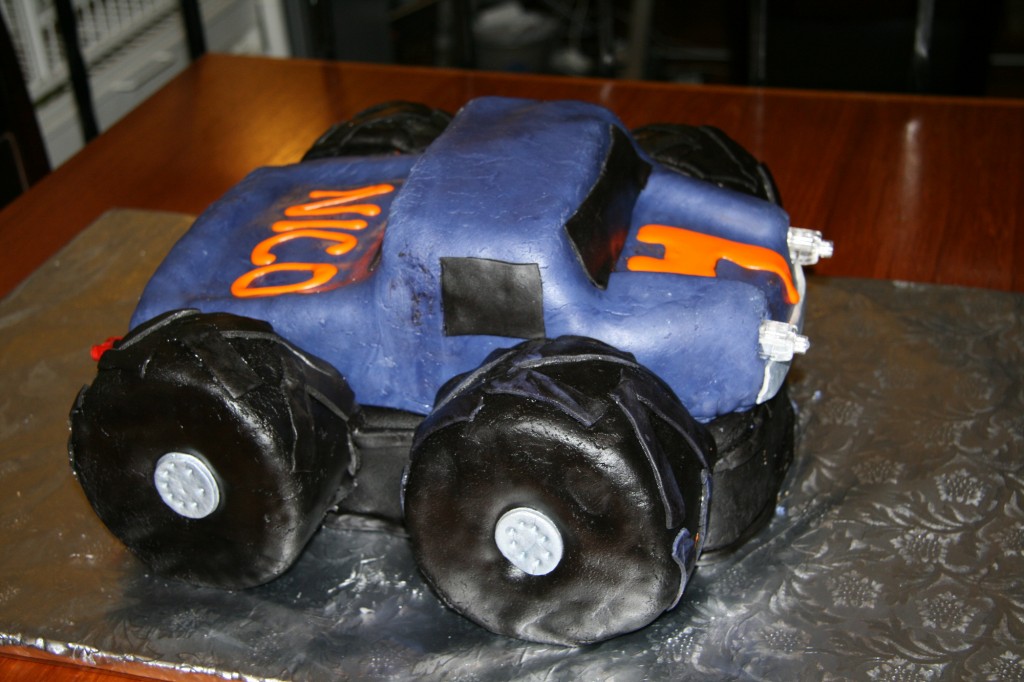 Last Saturday was my cousin Nico's 4th birthday party. His mom always comes up with really great themes for his parties. Last year, I made this Lightning McQueen cake for his Disney Cars birthday party. This year, the theme was monster trucks, so I was excited to have another fun cake to make. Since I had the experience of making a car cake before, I went with a similar design with a few important modifications:
Instead of cupcakes for wheels, I made four 5-inch diameter cakes that were 3 inches high. This added height (many of my cake pans are just 2-inches high) meant that when the wheels were turned on their sides, they were wider and considerably more stable.
I also raised the car body up by about 3 inches to better fit the huge wheels. There was no way I was actually going to rest the car on top of the wheels, so instead I added an extra 13×9 cake and cake scraps that I wrapped in black fondant. I know this is cheating, but I figured it was the best way to make the cake structurally sound (especially since it had to travel to Brooklyn for the party).
The base, made out of cake and scraps: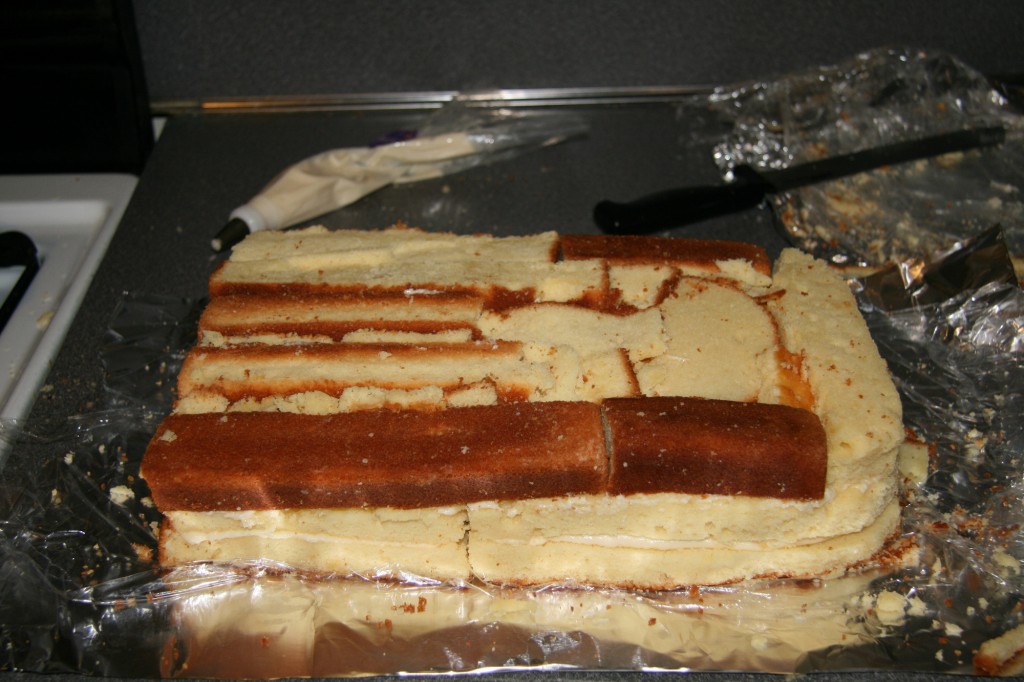 Lastly, I made the car body into a pickup truck rather than a sports car. This was actually easier for me since it meant I had to do a lot less sculpting than with the McQueen cake.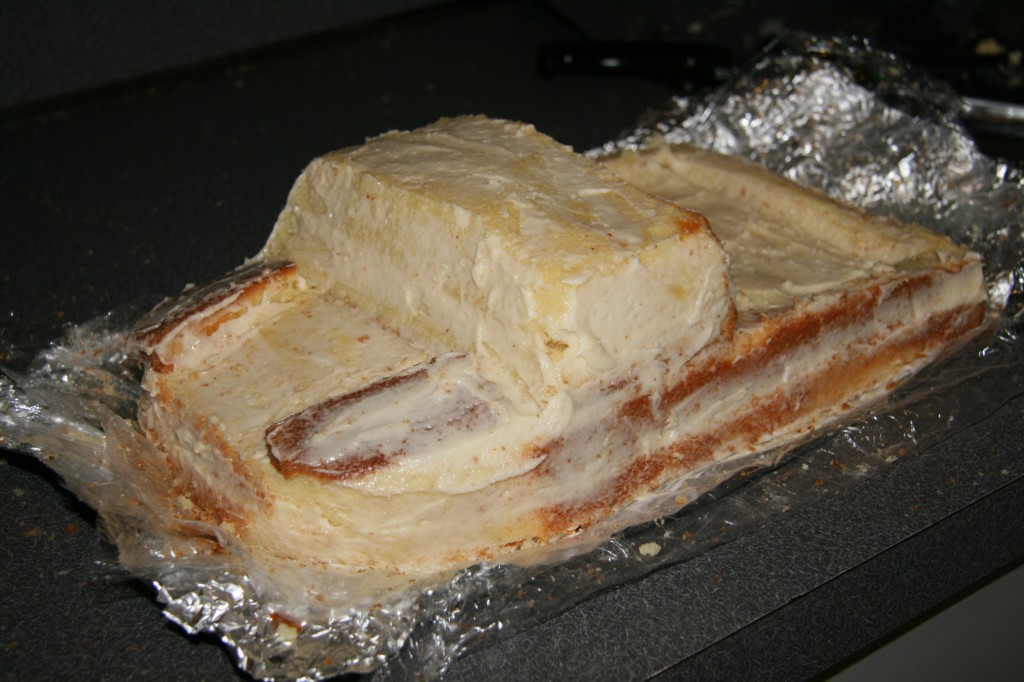 Then I just covered the base in black fondant, topped it with the car body and covered that in blue fondant, and covered the wheels and added them to the sides. I sprayed white fondant with edible silver spray for the hubcaps and bumpers, and I used orange royal icing to write on the truck.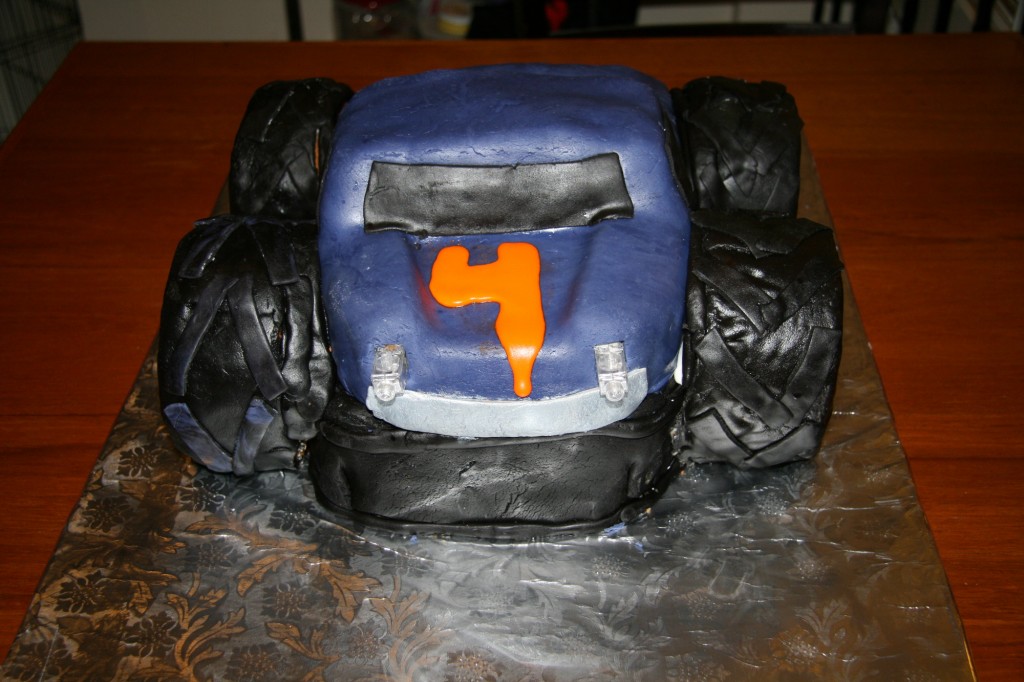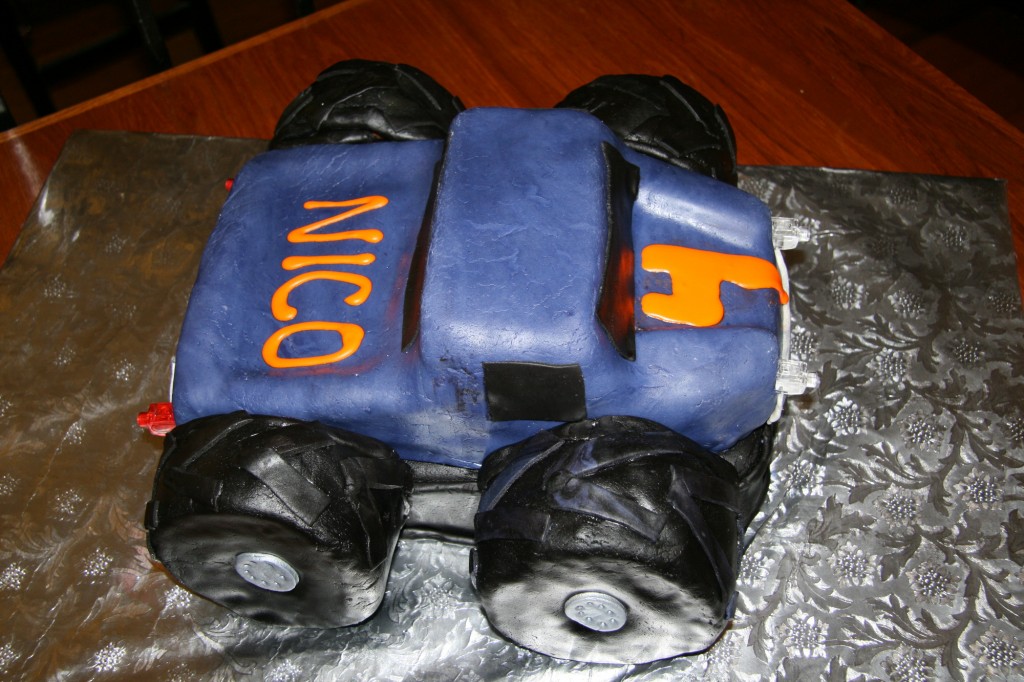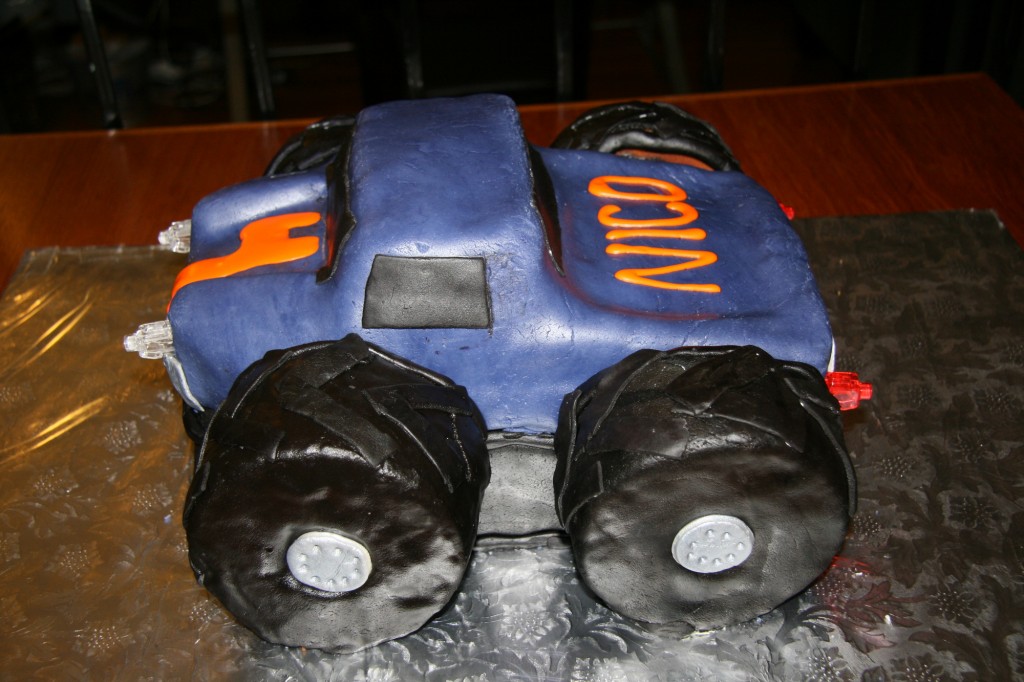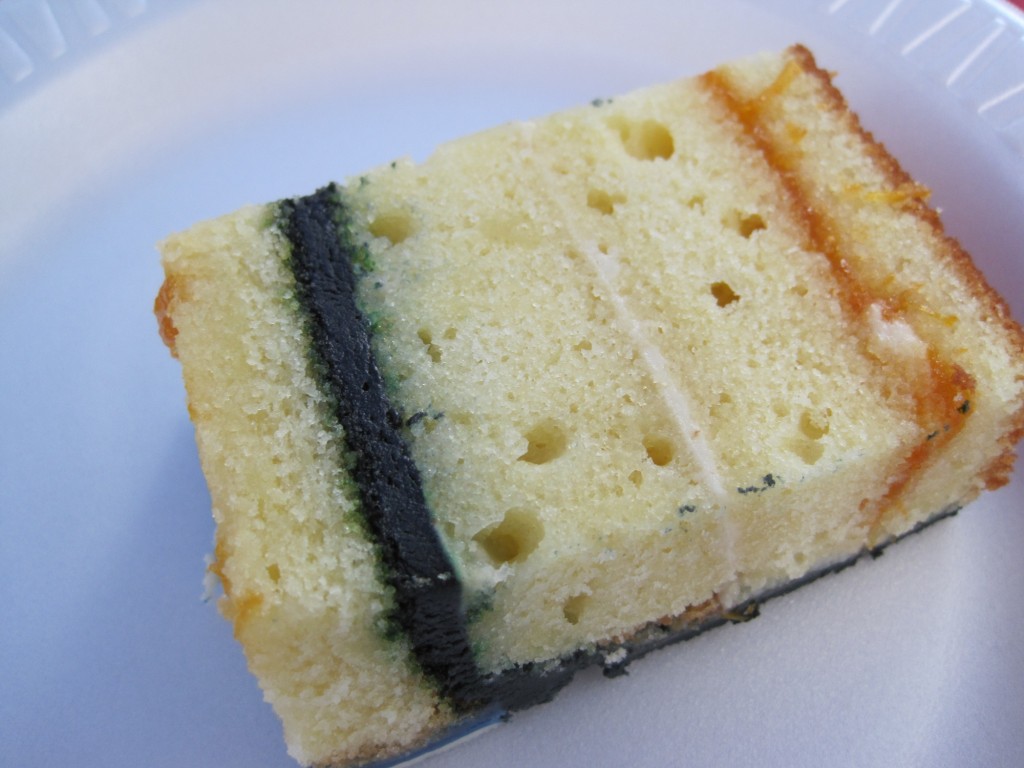 Of course, the best detail of the cake I can't even take credit for…my boss gave me these LED finger lights to use for the headlights and brake lights (thanks, jim).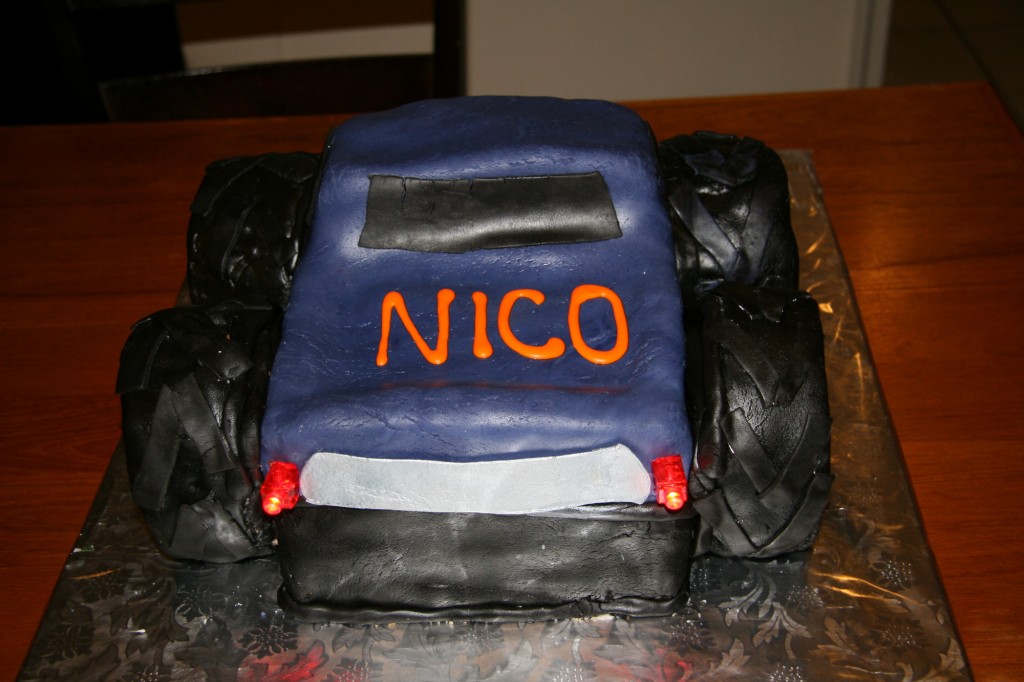 They are pretty cool, and come in a rainbow pack. So now I have to come up with something that needs blue and green lights…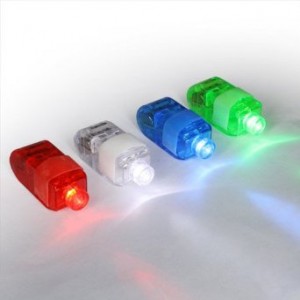 How was the cake received by the birthday boy? Well, immediately upon blowing out the candles, he took a bite from the wheel! I'd say that is a good sign.
(Note the bite out of the rear wheel)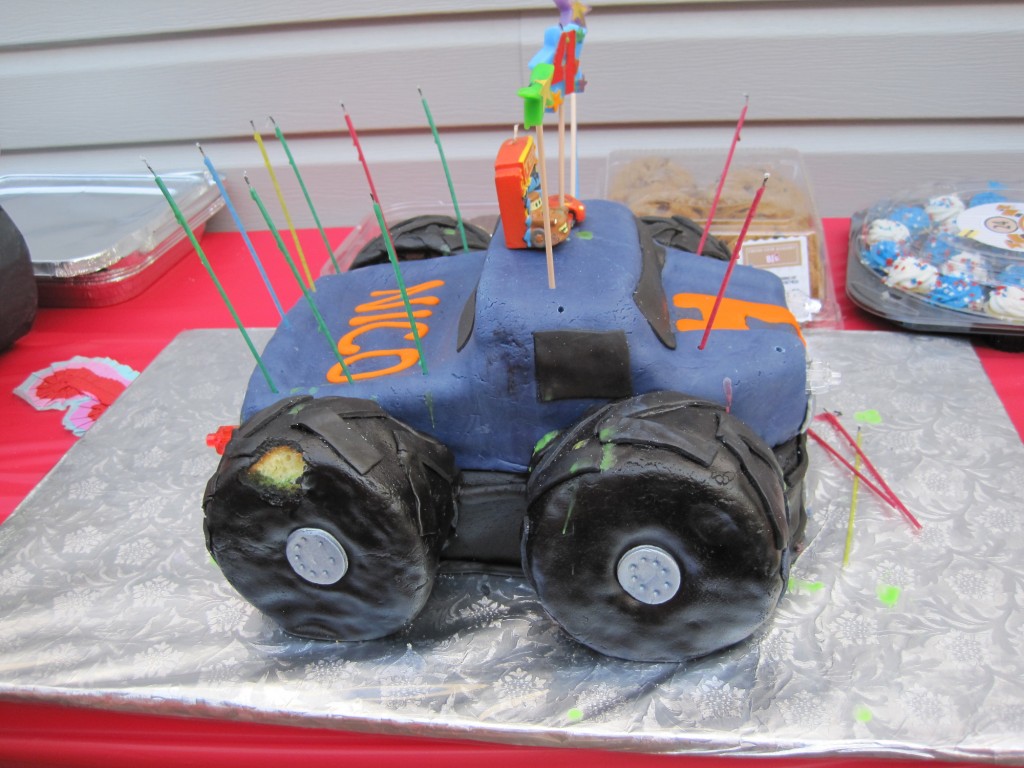 Happy Birthday, Nico! Can't wait to find out what kind of cake I'm making for your 5th birthday!