I hope everyone had a great St. Patrick's Day yesterday!! I didn't get a chance to post since we got an early start to the festivities. I didn't make anything this year, but I usually make Irish Soda Bread, with a slight twist from the traditional recipes. I figured I would post my recipe and a pic from a past St. Patty's Day loaf.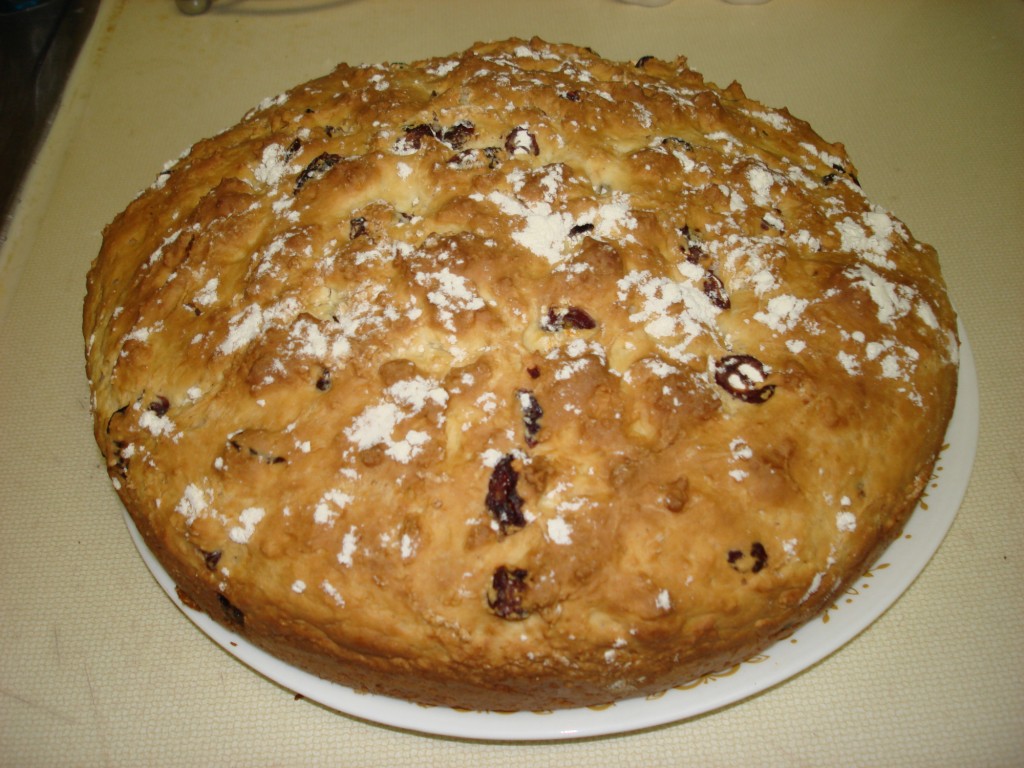 I like to bake my bread in a Springform pan, to get a nice round shape. The traditional recipes call for raisins, but I like to use orange craisins instead. The cranberry and orange combination is really nice in the bread, and makes a great breakfast treat.
Irish Soda Bread (modified from Allrecipes.com)
Ingredients
4 cups all-purpose flour
1/2 cup white sugar
2 tsp baking powder
1 tsp baking soda
3/4 tsp salt
1.5 cups orange craisins
1 TBSP caraway seeds
2 eggs, lightly beaten
1 1/4 cups buttermilk
1 cup sour cream
Instructions
Preheat oven to 350 degrees. Spray a 9-inch Springform pan with Pam cooking spray, along the bottom and sides.
In a mixing bowl combine the flour (reserve 1 TBSP flour), sugar, baking powder, baking soda, salt, craisins, and caraway seeds. In a small bowl combine the eggs, buttermilk, and sour cream. Stir the liquid mixture into the dry ingredients until just moistened. Kneed the dough in the bowl 10-12 times and place in the pan. The dough should be sticky. Pat down and cut a 4-inch slit on the top of the dough, about 3/4-inch deep. Dust the bread with the reserved flour.
Bake for 65-75 minutes, until the top is a golden brown. Let cool completely before slicing.