Merry Christmas!! I hope everyone has a wonderful day with their families, and eats lots of yummy cakes! I just wanted to share some Christmas treats that I made this week.
I made this cake for my sister-in-law's birthday. Her birthday is four days before Christmas, so I figured her cake should be extra festive: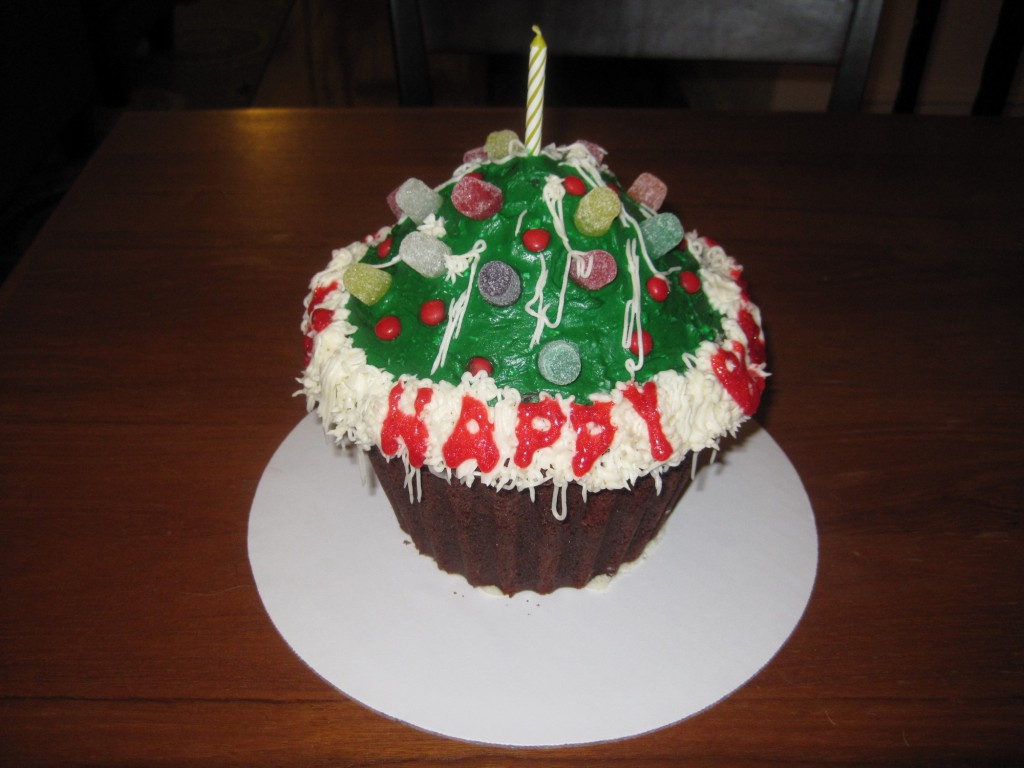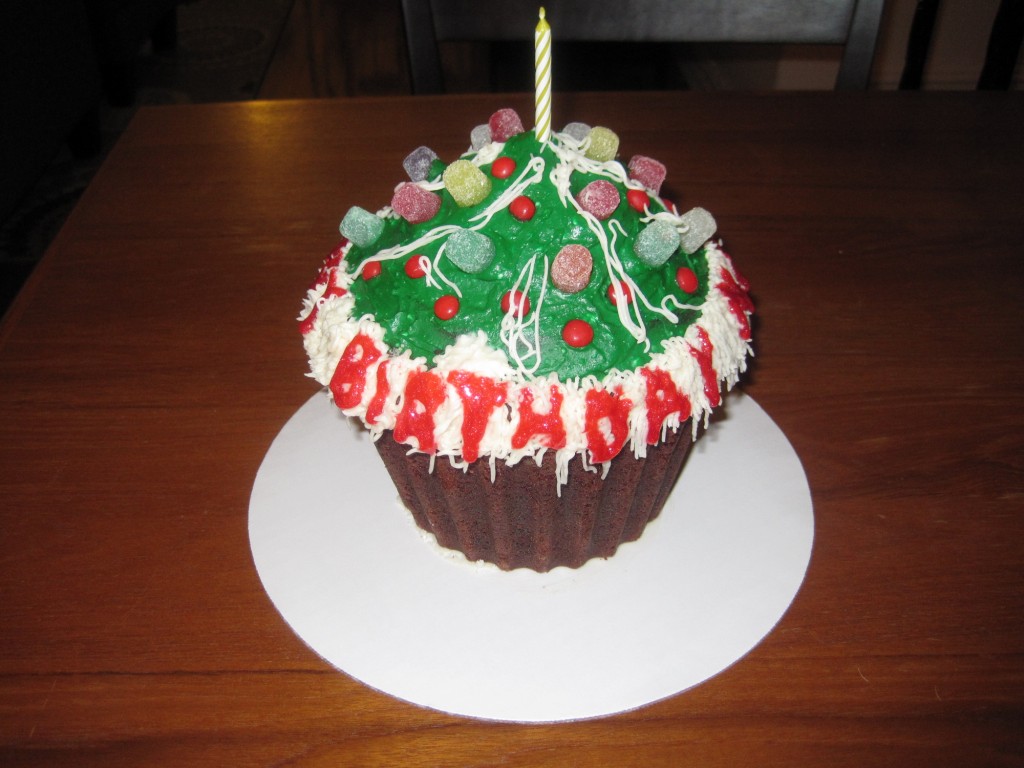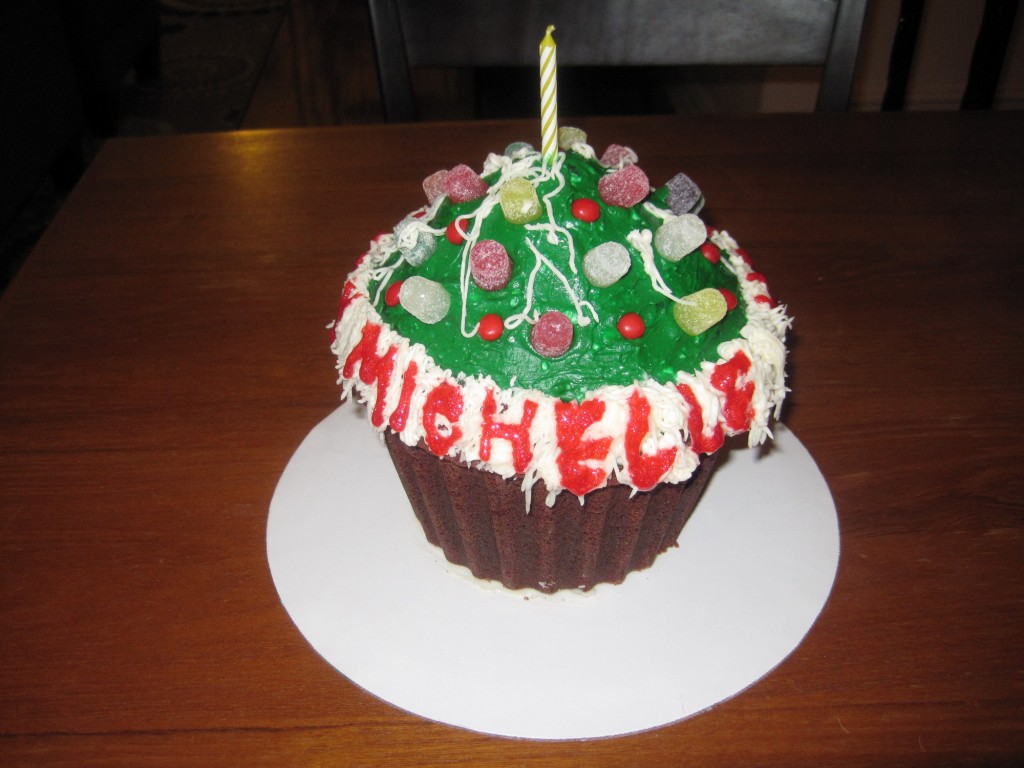 For our building staff, I made mint Oreo cheesecake truffles. I got the recipe from Brown Eyed Baker, and they are sooo good! You crush an entire bag (minus a handful) of Oreo cookies in the food processor, mix it with 8 oz of cream cheese, and roll into balls. Chill in the fridge for 30 minutes or until firm. Then, melt semi-sweet chocolate chips in the microwave (add some vegetable oil or shortening chips to make it smoother; microwave at 30 second intervals, stirring in between), and dip the cheesecake balls in the melted chocolate until fully covered. Take out with a fork and place on a cookie sheet lined with wax paper. Chill for another 30 minutes. Then drizzle with melted white chocolate and sprinkle with red and green sugar.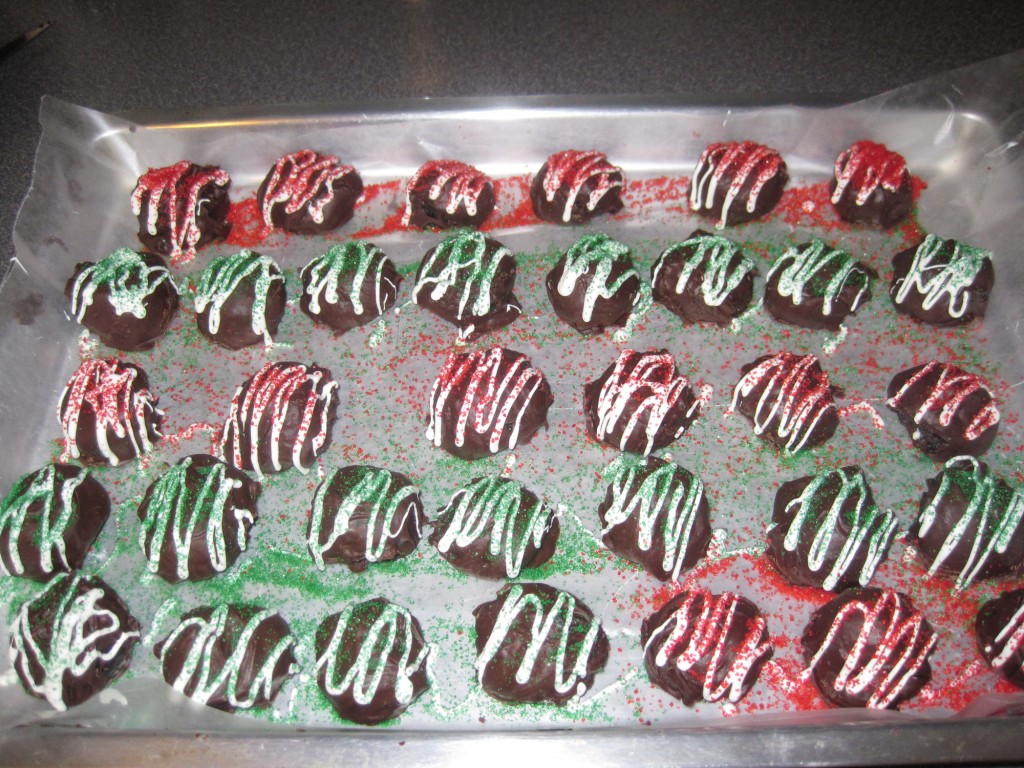 I found these great little plates in my supermarket and had to get them, since I love all things that have to do with birds: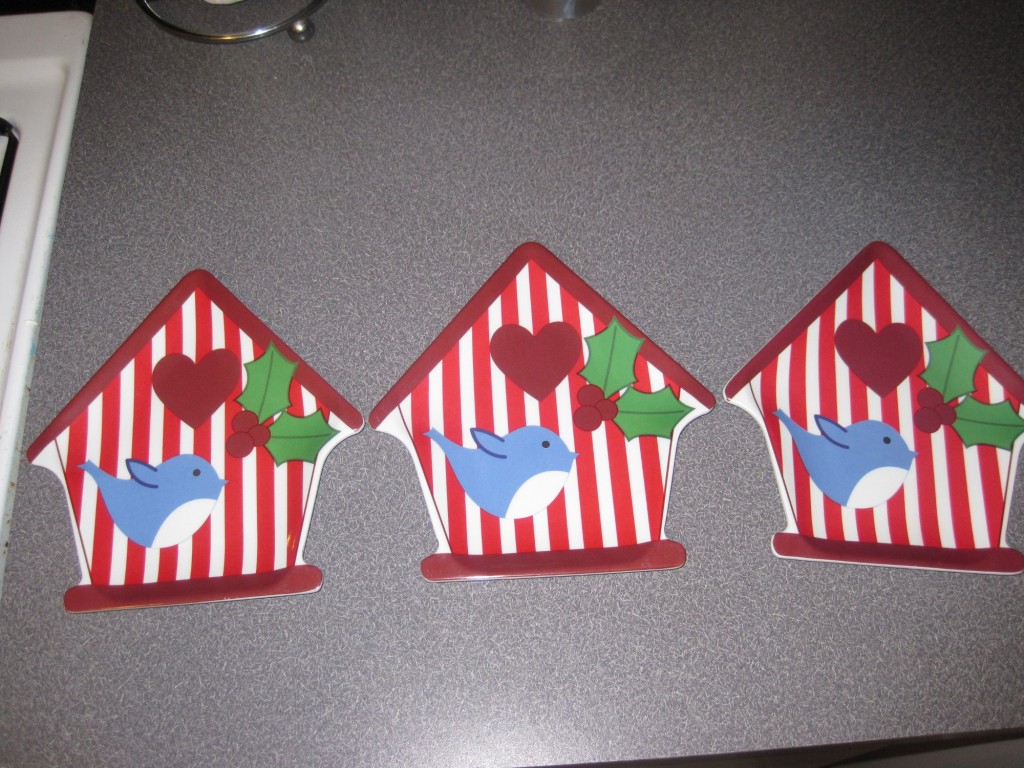 Then I wrapped them with cellophane and curling ribbon. I think they came out really cute!